Harry and Meghan Review: Intimate, self-aggrandizing, and incredibly entertaining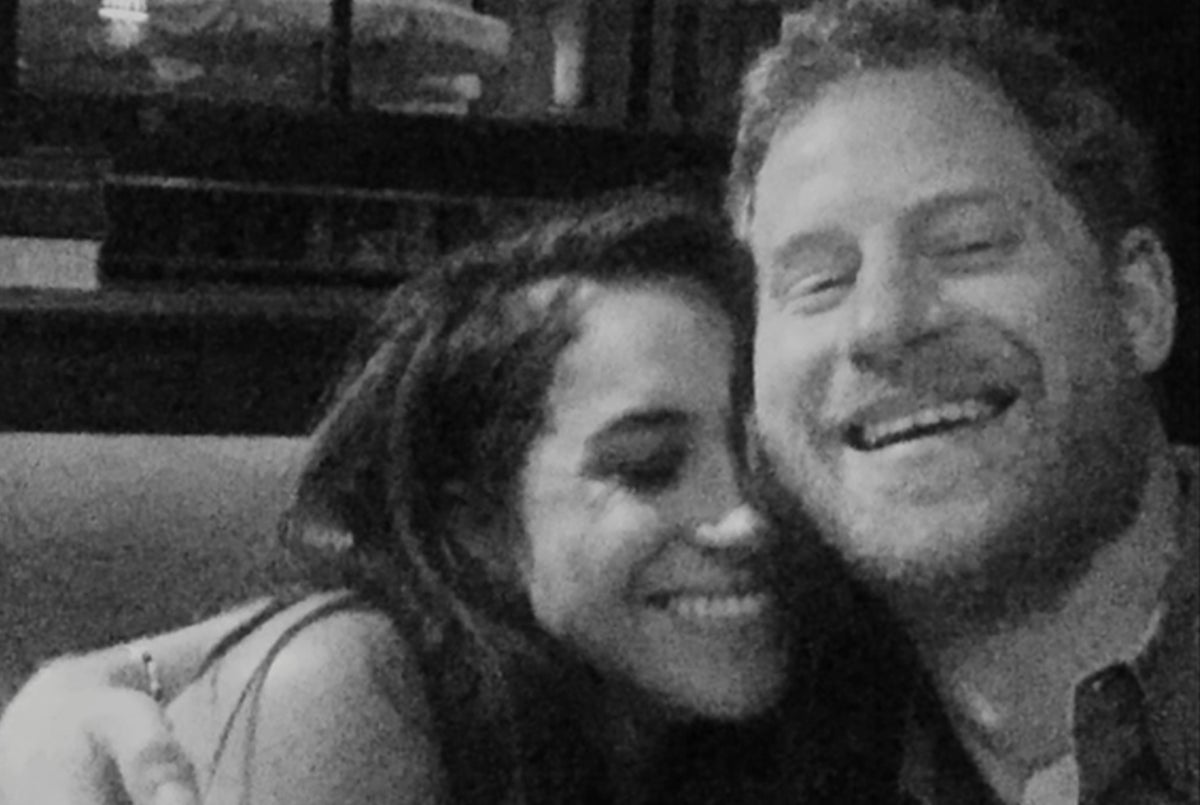 Does Meghan and Harry's Netflix documentary live up to their uncompromising expectations? Well, within the first five minutes, we saw a makeup-free Meghan with hair wrapped in a towel crying into her phone camera — so I'll say yes.
"What do we do?" the couple wonders more than once when they think about their deeds in this slightly hysterical fever dream of self-aggrandizement. They say they want to be able to tell their story, a story they feel they weren't allowed to tell before but seem to now tell professionally to make a living. There are no big revelations here, nothing so incendiary as to cancel next year's coronation of King Charles; In fact, certain quotes get a bit snotty. Covering their early courtship to the eve of their wedding, the first three episodes are a mixture of melodramatically-voiced, soft-focus photomontage, doe-eyed sleepiness, and hollow self-mythologization. But with another episode set to drop next week, focusing on the couple's wedding and subsequent spectacular exit, bombshells could still be on the way. A disclaimer tells us all interviews were completed by August 2022, before the Queen's death – but perhaps a last-minute mention was inserted?
The first episode tells the story of how they met, and it's actually pretty cute how they both seem to think of it as the most extraordinary thing that's ever happened. There is an unrelenting amount of intimate material — personal photos and videos, private texts and emails. I respect the fact that the couple, who are being ridiculed elsewhere for apparently being hypocritical about privacy, have a right to share this stuff on their own terms. But seriously, it's okay, folks. We believe you! You're in love! You don't have to show us your WhatsApps anymore!
When interviewed, they seem unable to speak like normal people. "It's a great love story. And the craziest thing is, I think it's just beginning," says Harry. "Make sure you leave room for magic in your summer plans," says Meghan suits Castmate advised her. She planned to remain single, but "then H. Talk came over a plot twist." Oh, and at one point she recites, entirely from memory and quite earnestly, a poem she wrote as a child about the pain of divorce wrote to her parents. Early on, Meghan explains her frustration that people don't really understand who she is, but there's something very tense in the sense that she's constantly trying to curate her image. In a seemingly candid moment in her garden, she sighs lightly and says, "Both babies are dead. It's a beautiful night. I'm just picking some roses."
There's plenty of dynamite stuff to give the Sussexes' critics something to spit on. At some points, it's hard to tell if the couple is naïve or disingenuous. Did Meghan really think it was 'a hoax' that she had to pay homage to the Queen of England? It may be an outdated request, but it certainly can't have been an unexpected one. "What is a tour, for example?" she says of her first public appearance. They also seem to have an odd pathological need to document every aspect of their lives. "We have a photo of that moment," Meghan's friend says of the conversation when she found out about the royal relationship. You bet they do. You have a photo of everything. In one of the many moments I had to rewind in disbelief, there's a shot of Meghan whispering into her friend's phone just before Harry proposes to her. What? Why? As? Who does that?
Harry, meanwhile, rants about some of his favorite causes, denigrating royal correspondents and declaring "anyone can be a royal expert". (Why don't you show such respect for patron Tina Brown?) Footage of William and Kate is seen, with comments from historians saying things like "they have very little autonomy." There are other digs, like Harry's suggestion that royals have often married people who "fit the mold — as opposed to someone you might be destined to be with."
But sometimes I find the couple endearing; deeply compassionate to others. Learning that the story of their relationship was on the verge of collapse, the couple decided to spend one last night of freedom. How did you spend it? A Halloween party with Eugenie. Both appear to be carrying the burden of wanting to justify their mothers: Harry, who has seen Princess Diana face harassment from the press, and Meghan, who has seen her mother Doria shout "the N-word" at her. And the points made eloquently by David Olusoga and Afua Hirsch on racism in Britain and its imperial history must be taken seriously. The couple's estrangement appears to stem in large part from a feeling that the company didn't understand or do enough about Meghan's experiences of racism. It's hard now to believe it couldn't have been handled better, especially given the recent spat over Lady Hussey.
What has always felt most unsettling about the Megxit is the sense of missed opportunity. Here we are reminded of the excitement surrounding Meghan joining the family, with hopes that the couple's marriage heralds a more modern, inclusive Britain. We are still dealing with the aftermath of divisive, charged issues like Brexit, which are directly referenced here. And the couple still seem to be caught up in a lot of personal pain on a personal level, too. Part two might be harder for the royal family to watch – but I suspect it will also deepen the sense that Harry and Meghan are trapped in their own narrative.
The first three episodes of Harry and Meghan are now available to watch on Netflix
https://www.independent.co.uk/arts-entertainment/tv/reviews/harry-and-meghan-netflix-documentary-review-b2241440.html Harry and Meghan Review: Intimate, self-aggrandizing, and incredibly entertaining