Happy Valley Season 3: First trailer released showing the return of Catherine Cawood and Tommy Lee Royce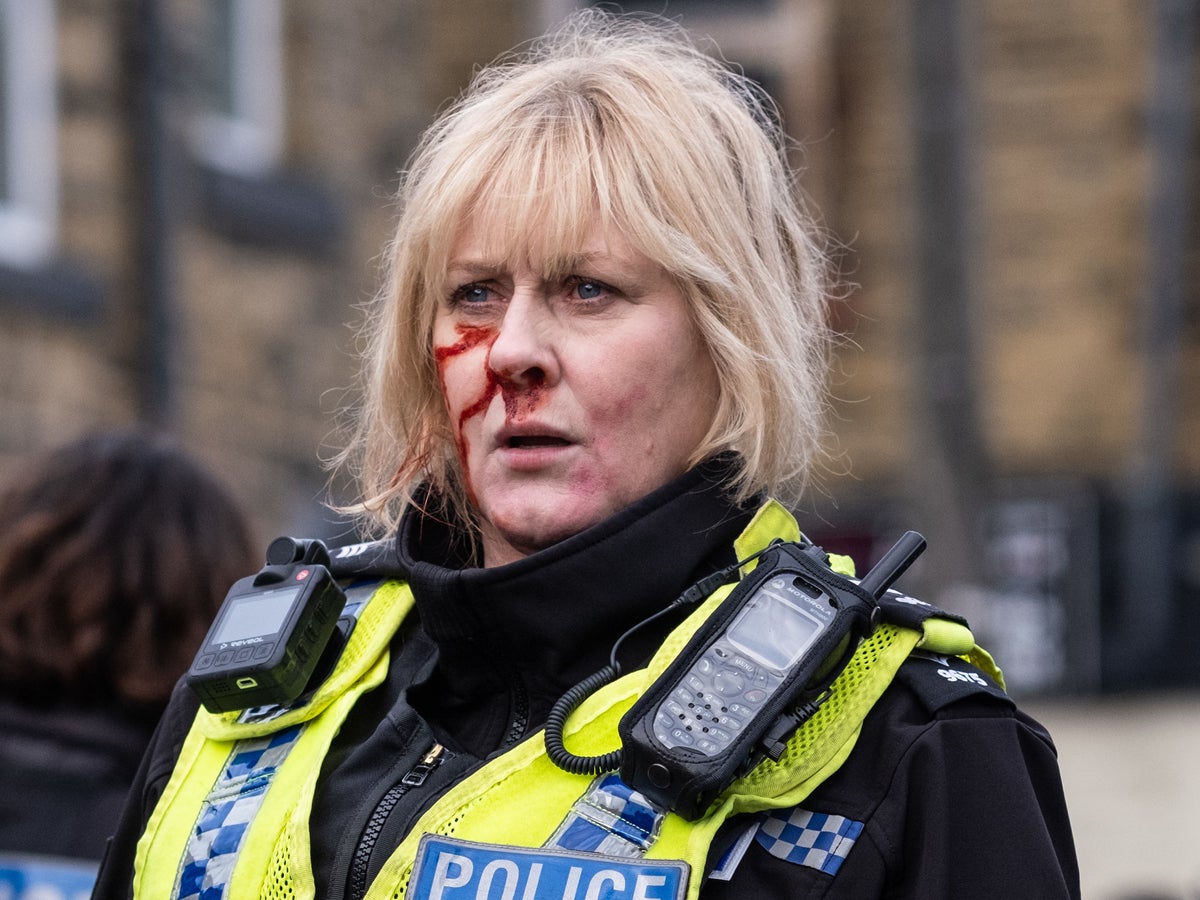 The first trailer for happy valleyThe upcoming third season of has been released online.
The hit crime drama, produced by the BBC, returns for the new year with six new episodes.
The 90-second trailer dropped by Joy Division for Atmosphere sees Sergeant Catherine Cawood (Sarah Lancashire) drawn into yet another deadly drama apparently involving Tommy Lee Royce (James Norton).
The new series begins with Catherine conducting an investigation after the remains of a gangland murder victim are discovered in a reservoir.
Siobhan Finneran, Charlie Murphy and Rhys Connah all reprise their roles from the first two seasons.
happy valley debuted on BBC One in 2014 and was a critical and commercial hit.
A second series aired in early 2016 and was even more popular, averaging over nine million viewers per episode.
In Daisy Wyatt's review of the series since airing, she wrote: "happy valley may be billed as a crime drama, but it's the domestic scenes that focus on family life that make the series such an immersive watch.
"The dialogue is natural, the plot tightly written and the performances outstanding. And take the well-timed breaks happy valley an outstanding drama."
Since it's been seven years since the last episode aired, it's safe to assume you've forgotten what happened in series one and two. No fear: The Independent has compiled a summary of everything that happened in the first two series.
In our roundup of this year's best Christmas TV, Jacob describes Stolworthy happy valley's new series as "as worth watching as ever".
"It's also just as tense," he adds, "the show is about Tommy Lee Royce (Norton) tightening his grip on his now teenage son, Catherine's grandson Ryan, played by Connah.
"If that's really the case happy valley's final hooray, it looks like it's going out with a climax.
happy valley returns to BBC One on New Year's Day 2023 at 9pm.
https://www.independent.co.uk/arts-entertainment/tv/news/happy-valley-trailer-season-3-b2244304.html Happy Valley Season 3: First trailer released showing the return of Catherine Cawood and Tommy Lee Royce