Grenfell family lawyer says David Cameron should appear at inquest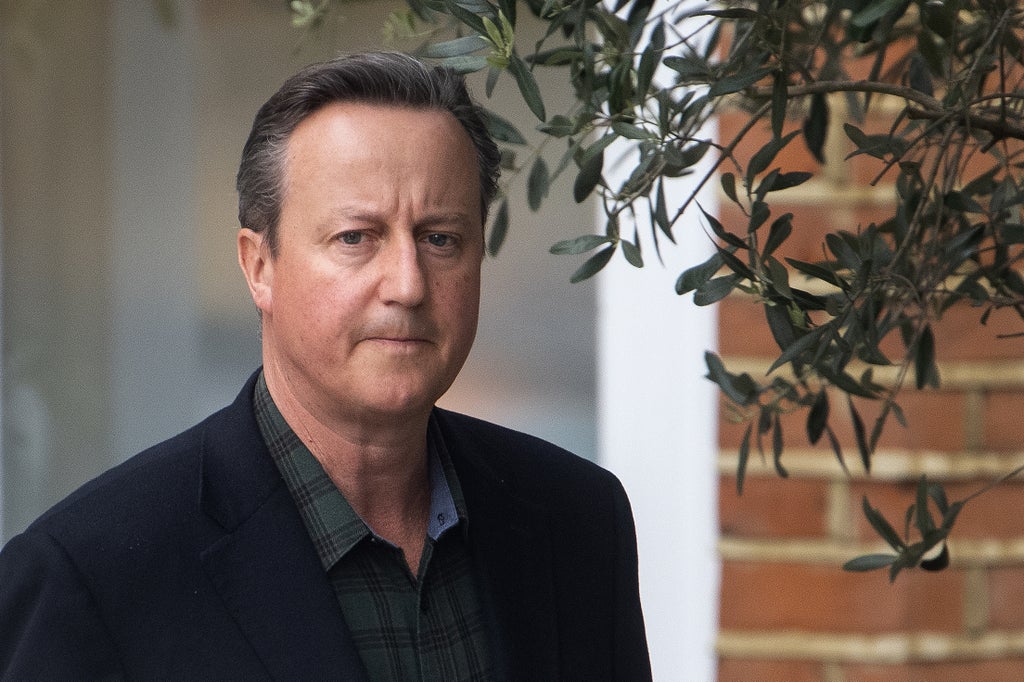 David Cameron A lawyer has said he will appear before the Grenfell Tower investigation after making comments that "mocked" health and safety in the years before the fire.
Before Prime Minister gave speeches regarding red tape and regulation that effectively prompted residents to "build campfires," said a lawyer representing some bereaved bereavements and survivors.
Michael Mansfield QC told the public inquiry into the 2017 fire, which claimed the lives of 72 people, that Mr. Cameron should appear at a hearing to explain what he meant by his own words.
In 2010, Mr Cameron said he wanted to "remove the health and safety rules that put people off", Mr Mansfield said, and followed this up the following year, saying "the shadow" health and safety is holding people back, adding that this is not "how a great nation is built" and that "Britannia did not rule the waves with armbands".
Mr Mansfield said such speeches were "mockery, insulting to health and safety, and degrading citizens, as it is, to effectively light fires".
He quoted Mr Cameron as calling a "health and safety monster" in 2012.
Mr Mansfield said: "We said he needed to be here to answer what he wanted to say. Because if it's going to be sent through his patrons, through his ministers, anything, and he doesn't mean what he says, then let him come and say it. there.
"But here's what he said, 'kill the health and safety culture for good'."
Mr Mansfield, still quoting Mr Cameron, added: "I want 2012 to go down in history not just as the year of the Olympics or Diamond Jubilee year, but it was the year that we eliminated a great deal of pointless waste of time from the British economy and life once and for all.
"It has become an albatross around the necks of businesses, costing them billions of pounds a year, a terrifying health and safety monster that must be killed, in order for businesses to feel they They can go on, they can plan, they can invest, they can grow. , without feeling they would be stifled by red tape and health and safety regulations. "
Mr Mansfield told the inquest that it was important to "recall" and "relive" the atmosphere of the time "because it could happen again unless it is expelled as a way of continuing". near".
Module six of the second phase of the investigation is a close look at building regulations and published guidance on fire safety, including a detailed review of government policies on relevant aspects.
As Monday's hearing opened, investigative counsel Richard Millett QC urged the organizations involved in the investigation and its witnesses to "fulfill their duty of integrity." be honest and open and face the obvious realities they reveal."
"Their written submissions tend to show that they were drafted with crossed fingers," he said. We will call on witnesses to participate in this module to approach their evidence in a spirit of full cooperation and without hesitation to yield if substantiated in the document. "
In a statement to the PA news agency, a spokesman for Mr Cameron said: "As prime minister, David Cameron has advocated for a sensible new approach to health and safety regulations. to ensure that they protect people and are applied where needed instead of unnecessarily overwhelming businesses. red tape."
https://www.independent.co.uk/news/uk/home-news/david-cameron-grenfell-health-safety-michael-mansfield-b1970637.html Grenfell family lawyer says David Cameron should appear at inquest