Government plan risks wrongly deporting people to dangerous countries, parliament warns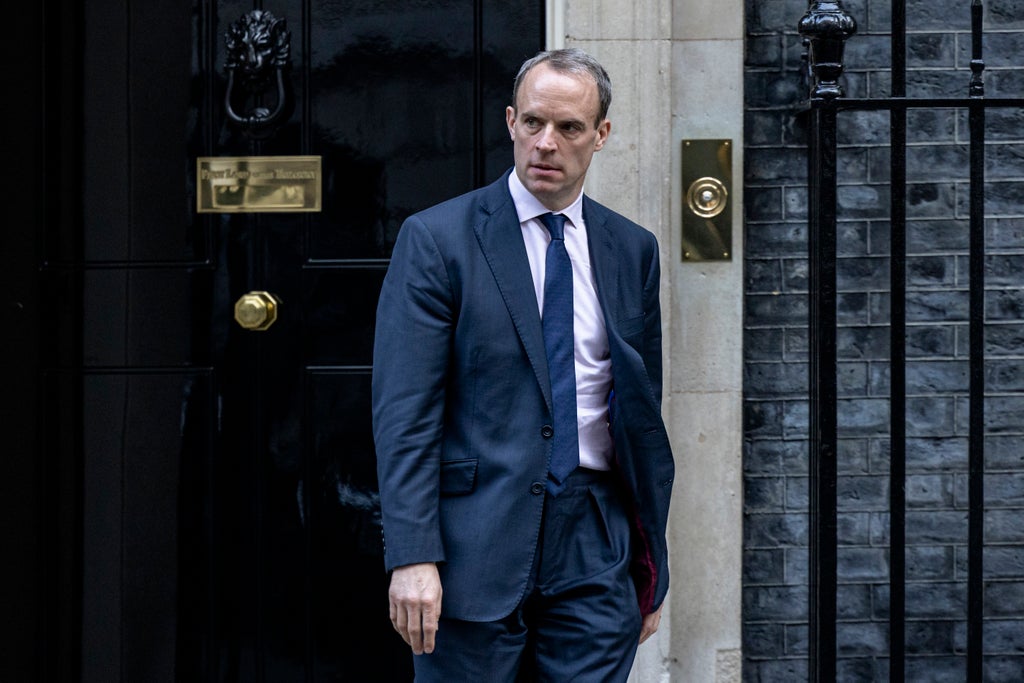 Government plans to ban the judicial review of asylum cases are likely to lead to people being wrongly deported to dangerous countries, parliament's human rights committee has warned.
In a scathing report the cross-party joint committee said government plans put people at "risk of grave human rights violations".
Dominic Raab's courts bill going through parliament would make the rulings of upper immigration tribunals final – overturning an earlier Supreme Court ruling that says judges can look at them again.
The bill is part of a wider crackdown on the judiciary planned by the government, which wants to stop the courts blocking government policies.
It comes after years of court defeats for the Conservative government when its policies were found unlawful – on issues ranging from benefits to Brexit.
Other provisions in the bill will also make it harder for judges to "quash" government policies and declare them retrospectively unlawful. The committee says these plans should be dropped, describing them as an "unfair and unreasonable" change that could leave people "suffering from the consequences of an unlawful decision".
Committee chair Harriet Harman said human rights would be rendered "meaningless" unless the they could be enforced and ministers who broke them held to account.
In the report the cross-party committee of MPs and peers argue that the government should instead introduce reforms such as time-limits on judicial reviews for asylum cases.
This approach would avoid the "nuclear option" that would see people facing "heinous" violations to their rights because of legal errors.
The report says: "Given that 'Cart' judicial reviews predominantly concern immigration and asylum claims, the Joint Committee finds that their removal could result in people being wrongfully removed from the UK, putting them at risk of grave human rights violations in their country of origin.


UK news in pictures
Show all 50
"Judicial supervision of the Upper Tribunal protects against legal error. While only a small proportion of Cart judicial review applications are successful, those applications may prevent individuals being wrongly removed from the UK to face the most heinous human rights violations.
"The government should introduce procedural reforms, such as changes to the time-limits for bringing Cart judicial review, and assess their impact, before pursuing the 'nuclear option' of ousting judicial review from Cart cases."
Committee chair Ms Harman said: "Human rights are meaningless unless people can enforce them and those who breach rights are held to account. Judicial review is of fundamental importance in allowing someone who claims their rights have been breached by Government action to take the Government to court.
"Governments should welcome that accountability not seek to dilute it. This bill dilutes the power of the courts to order redress and should be amended. The plan to carve out further areas from judicial review scrutiny should be resisted."
A Minister of Justice spokesperson said: "Our changes will give judges the flexibility and powers they need to ensure the Government is held to account, while tackling those who seek to frustrate the court process.
"We note the JCHR's report and will respond in due course."
https://www.independent.co.uk/news/uk/politics/dominic-raab-asylum-immigration-judicial-review-b1970839.html Government plan risks wrongly deporting people to dangerous countries, parliament warns