Former Boston school principal pleads guilty to embezzlement
schools

Naia Wilson embezzled money from the New Mission School in Hyde Park and used it to finance an all-inclusive holiday for herself and her friends.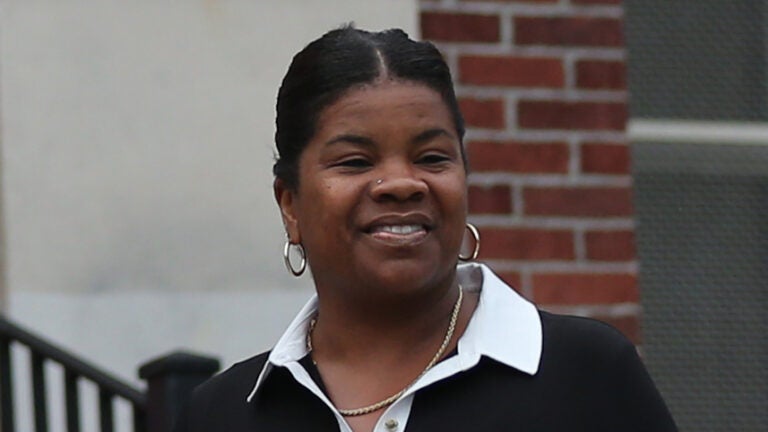 A former Boston Public Schools superintendent pleaded guilty in federal court Wednesday to misusing nearly $40,000 in public funds for things like all-inclusive personal vacations.
Mattapan resident Naia Wilson, who was principal at New Mission School in Hyde Park from 2006 to 2019, pleaded guilty to one count of wire fraud, the U.S. Attorney's Office in Massachusetts said a press release.
Wilson, 60, was indicted on August 1 on charges that she embezzled money from the school between 2016 and 2019. She did this by secretly requesting school checks in other people's names, fraudulently endorsing the checks, and then depositing them into her bank account.
In total, Wilson stole $38,806 in public funds. She used some of that money to finance two all-inclusive vacations to Barbados for herself and her friends.
Wilson's attorney previously said that she admits what she did was wrong. He described their actions as a "modest misjudgment."
New Mission is a pilot school, meaning administrators have maximum autonomy over the school's budget and expenses. At the same time, federal prosecutors began investigating Wilson an independent review has called out New Mission School for sloppy record keeping.
Boston Public Schools Superintendent Mary Skipper, who did not work in the district at the time of the embezzlement, previously thanked the U.S. Attorney's Office for its investigation into Wilson.
"Boston Public Schools takes its responsibility as stewards of public funds very seriously," Skipper said. "…Since these incidents, Boston Public Schools has implemented additional internal protocols and procedures to prevent a situation like this from occurring again."
On Wednesday, U.S. District Court Judge Allison Burroughs scheduled Wilson's sentencing for Jan. 9, 2024. The wire fraud charge carries a sentence of up to 20 years in prison, supervised release of up to three years and a fine of up to 20 years and $250,000.
But as long as a judge approves Wilson's plea deal with prosecutors, she will only have to serve up to 90 days in jail, be on supervised release for 24 months and only have to pay back as much money as she stole.
Subscribe to Newsletter
Stay up to date with the latest news from Boston.com