Entertainment
Forbidden America episode 2 review: Louis Theroux meets Florida rapper in a movie that's both shocking and hilarious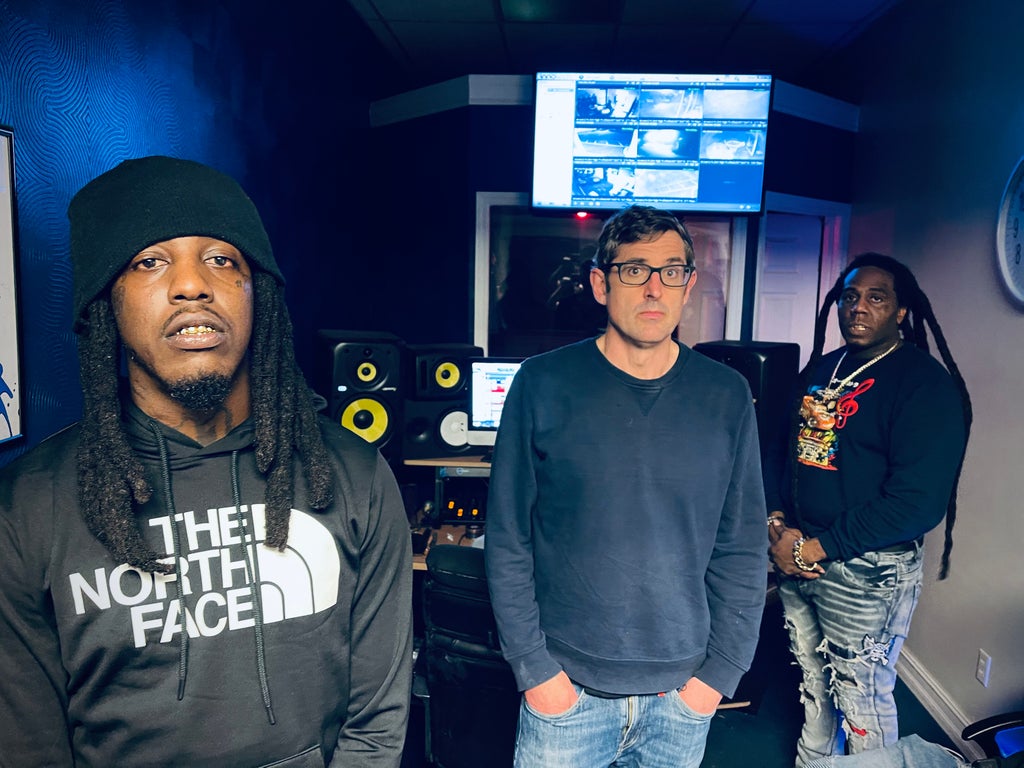 Many, Americans and foreigners alike, consider Florida the most erratic and divisive state in the union. It's home to sandy beaches, Disneyland theme parks, caves, and space shuttle launches. It has huge communities of immigrants and retirees, and disparities between rich and poor. In short, it's exactly where you'd expect it to be Louis Theroux confrontation.
Theroux's franchise of investigative documentaries works best in the brutal realm of opposing forces. Here in a program titled Rap's New Frontline, Theroux challenges narratives surrounding gun and drug crime as they intersect with Florida's rap scene. It's the perfect theme for Theroux, who has already made a name for himself with Weird weekends and always stay home when the subject shows signs of an antics. His documentaries sometimes struggle to find that straight line, grappling with overly bleak subject matter (such as LA Story: Edge of Lifeis in critical care at a hospital in Los Angeles) or has no access, which has hindered his feature film, My Science Movie.
Ban America is an ideal synthesis of what makes Theroux such a great documentarian. His subjects are media savvy enough to want to talk to him, but not enough to know when to keep quiet ("I can't say yes or no," LPB trap artist Poory told Theroux when asked on a deadly diss track, "But… sure"). They are bigger than life figures, from Cuban-American MC Broke Baby "Soundcloud" (who provides one of the great mic moments since Jinx or Gordon Brown), to imprisoned, grumpy rapper Foogiano, and famed trap artist Hotboii, who seems to really dislike Theroux's interrogative style.
And that style is key. It is often claimed that Theroux provided his interviewees with enough rope to hang themselves, but that is an analysis rather than a foregone conclusion of his evolution as a document house. He's actually extremely direct, but with a puzzling receptivity that, crucially, makes his audience feel heard. It's a far cry from the clumsy, muttering, and clumsy Theroux in his early documentaries; in fact, he exudes confidence right now. Maybe a wealthy white man 6ft 2in will provide some help. But, whatever the reason, the feeling that Theroux was an innocent being thrown out of his depths was long gone.
Probably Rap's New FrontlineThe best moment came when Theroux sat down to interview rapper 9lokkNine, along with his attorneys (he is facing an attempted murder charge). It deftly encapsulates the tension between the severity of the problems at hand (gun crime, gang violence, drug abuse) and the height of hysteria – almost ironically – all of which presented. The coincidence is most evident when Theroux put "Glock" in charge of the lyrics for his song "Crayola," which the rapper claims is about crayons. "Did you write a rap song about crayons?" Theroux asked, suspiciously. "Did you blow up with a rap song about color?" The show is hilariously humorous, an example of the deadly danger of the show. A minute later, they were watching CCTV about the driving shooting, why Glock went to jail and why his lawyers were in the room.
This new Theroux has a gravitational pull that makes him unavoidably confused. Where his shameful unruliness was once the source of humour (and he does in it, again, giving a short rap) now the joke is that he's not apologetic. about being a middle-class father of three. At one point, he asked NFL Von, a rapper under house arrest, why he carried so much cash on him that he didn't put it in the bank. "What if someone scammed me?" Von replied. "Well, you have to see what the interest rate is," said Theroux again. For all the braggarts he encounters, it is his subject that must finally come to terms with his personality: the results are simultaneously shocking and hilarious.
https://www.independent.co.uk/arts-entertainment/tv/reviews/louis-theroux-forbidden-america-rappers-b2018328.html Forbidden America episode 2 review: Louis Theroux meets Florida rapper in a movie that's both shocking and hilarious