Local
Florida adds more than 3,000 new daily Covid cases, most since mid-October – NBC 6 South Florida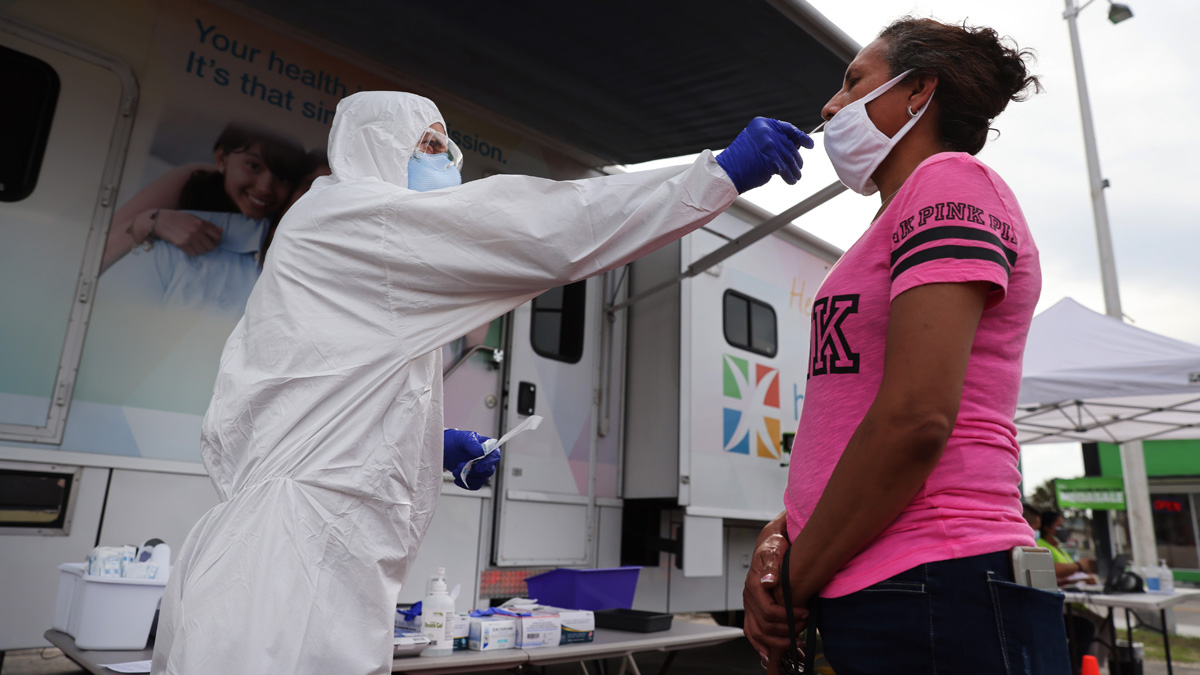 More than 3,000 new COVID-19 cases were reported in Florida on Monday, the most in a single day in the state since mid-October.
The 3,067 new cases reported by the US Centers for Disease Control and Prevention mark the first time since October 13 that the state has surpassed 3,000 in a single day.
Since the pandemic broke out last year, Florida has had a total of 3,720,146 reported cases.
Despite the increase in cases, the positive rate in Florida remains low. Latest report from Florida Department of Health Friday release showed a 2.6% positivity rate from last week, up slightly from a few weeks ago but far below the 20% positivity recorded during this summer's Covid surge.
Florida's Covid death toll reached 62,026 on Friday, after 36 new virus-related deaths were reported last week, according to the Department of Health.
About 70% of eligible people in the state have been vaccinated, the report said.
https://www.nbcmiami.com/news/local/florida-adds-over-3000-new-daily-covid-cases-most-since-mid-october/2641506/ Florida adds more than 3,000 new daily Covid cases, most since mid-October – NBC 6 South Florida