Family of battered victim in Woburn football case sues school, city officials
The Boston Globe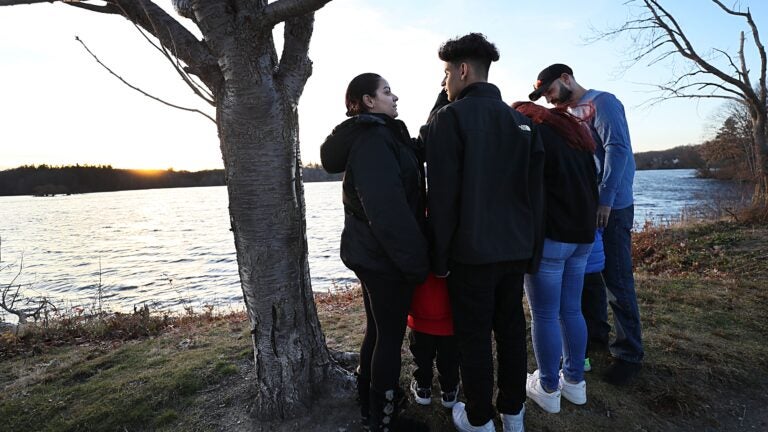 The parents of a young football player who was beaten by a mob of teammates in a Woburn Memorial High School locker room in 2021 filed a federal lawsuit Thursday against city and school officials, alleging they allowed a toxic culture in the football program that encouraged bullying and Force.
Jeanny and Kevin Coucelos, whose son Johnathan was a 14-year-old freshman at the time, alleged that Woburn authorities caused additional harm, including severe emotional distress, by failing to respond appropriately to the attack, their statement said Complaint in the US District Court in Boston.
"By filing this lawsuit, the Coucelos family is taking the next step to seek justice for the series of outrageous attacks on an innocent young man at Woburn Memorial High School and to hold those responsible accountable for the harm caused," their attorney said Peter Hahn of OneLaw in Newton.
Woburn school and city officials did not respond to requests for comment.
Five football players were charged in Lowell Juvenile Court following the locker room attack, including one who faces additional charges of indecent assault and battery for allegedly burying Johnathan Coucelos' genitals. Two other students were charged as juveniles for attacking him after the locker room incident.
Several of the students were sentenced to community service. The indecent assault charges against the player and the assault count are still pending. That student was allowed to continue playing for the Woburn football team, which opens its season Friday at home against Longmeadow.
Jonathan Coucelos, his parents and Hahn have criticized Woburn officials for allegedly failing to hold adults accountable for the attack and its aftermath.
"I want everyone involved to be held accountable for what they did and for trying to cover it all up," Johnathan Coucelos said Thursday of his father.
Woburn head coach Jack Belcher remains in office, as does athletic director Jim Duran. Student-athlete safety specialists say coaches are responsible for monitoring and protecting players in their programs and athletic directors are responsible for ensuring coaches fulfill those duties. Belcher and Duran said they were not present at the attack.
"I want the administrators and coaches to be held accountable for their actions," Kevin Coucelos said. "Those coaches should have been gone a long time ago. Instead, those responsible are hesitating and putting other children at risk of being bullied."
Woburn's principal at the time of the attack, Jessica Callanan, later went to Reading Memorial High School. Also missing is Chase Andrews, a volunteer assistant football coach who Johnathan Coucelos' parents claim did not respond properly when Coucelos reported the beating to him.
Belcher, Duran, Callanan and Andrews are among the defendants in the lawsuit, as are Woburn Schools Superintendent Matthew Crowley, the Woburn School Committee and Mayor Scott Galvin.
A state-mandated Title IX review of the case, conducted by an independent investigator before a final review by a school official, cited statements from Andrews and Woburn freshman coach Chris Scichilone that they had not been formally trained in hazing, before Johnathan Coucelos was approached.
The review found that "the team attack was planned, organized and carried out by a significant number of sophomore players." One player said he hit Coucelos several times after the sophomores — "like 30 kids" — decided to "beat up Johnathan."
The family's lawsuit alleges that Woburn's coaches did not receive proper training in bullying and hazing until after the attack.
Woburn officials hired former Public Safety Secretary Daniel Bennett to conduct a separate independent investigation into the case, but refused to publicly release Bennett's final report. Instead, Crowley issued a statement last year saying the investigation concluded that "the district generally had proper policies and procedures in place and responded to the incident in a timely manner by developing appropriate safety plans for the student, that met national standards."
Hahn said Woburn officials have made no attempt to settle the case since Coucelos' parents notified the city of their intention to sue 19 months ago. They are seeking $750,000, "or a greater amount if the evidence at trial warrants," their complaint states.
The beating turned Johnathan Coucelos' life upside down, his parents said. He withdrew from Woburn School and suffered extreme emotional distress. The complaint states that as a result of the experience, he was diagnosed with depression, anxiety and post-traumatic stress disorder.
Belcher, who has not publicly addressed the incident, has been Woburn's head coach since 2017. The lawsuit says that no member of his staff was supervising the team at the time of the attack and that no coach intervened, although a coach's office did so directly across the hall.
The lawsuit cites two other instances of alleged abuse in Belcher's program. In 2018, Belcher reportedly witnessed an older player kick a younger player in the head so hard that the younger player immediately became ill, but the coach took no action. Another player who graduated in 2021 said he was bullied and beaten by older teammates as a freshman, according to the complaint.
"Coach Belcher had encouraged stronger players to make weaker ones stronger," the lawsuit says. It said the parents of the player who was kicked out in 2017 "spoke to Coach Belcher and reported the behavior to Principal Callanan, but nothing has changed."