Eurovision criticized for 'unacceptable' decision to allow Russia to compete amid Ukraine aggression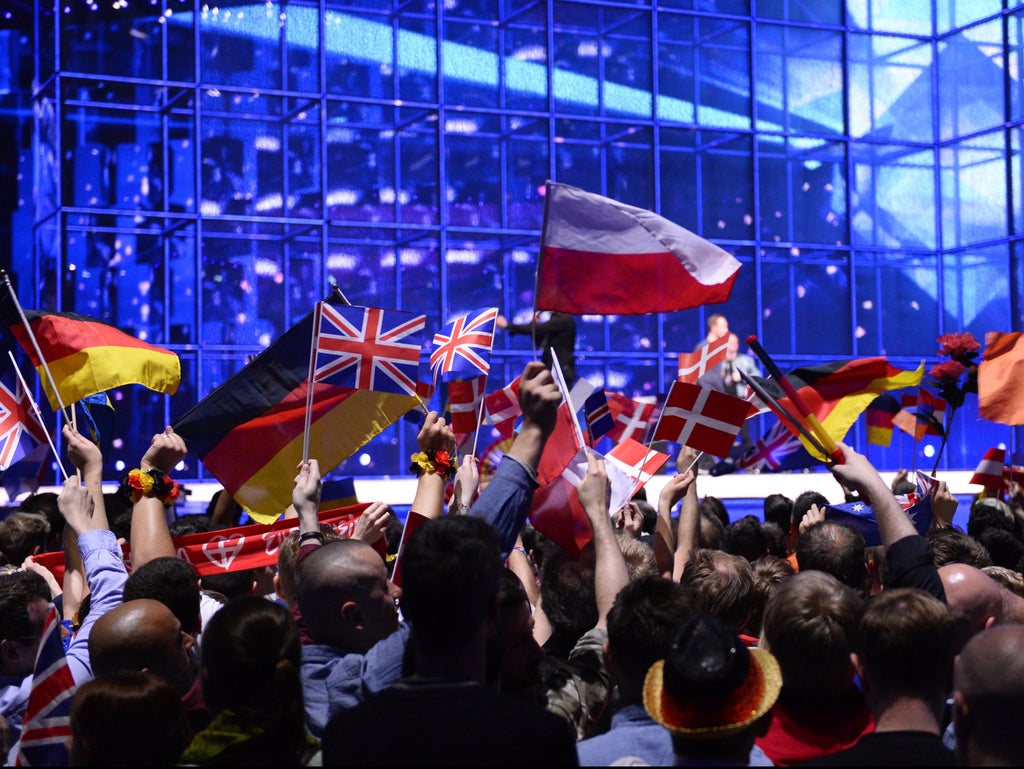 The European Broadcasting Union (EBU) has been fired for having announced that they plan to allow Russia to participate in this year's Eurovision Song Contest.
On Thursday (February 24), Eurovision said it did not intend to ban Russia out of competition, despite President Vladimir Putin's "gratuitous" invasion of Ukraine.
The EBU reiterated the annual competition's status as a "non-political cultural event", in the context of Russia constantly attacking neighboring countries.
"The Eurovision Song Contest is a non-political cultural event that aims to unite nations and celebrate diversity through music," a statement from the competition said.
Eurovision celebrities and fans around the world have strongly condemned the EBU's decision, calling for cultural sanctions against Russia.
Stephen Fry reacted to the news with skepticism in a Twitter post that read: "Sorry? Huh…? I mean…? Huh?"
Australian radio personality and journalist Francis Leach has called on national public broadcaster SBS to "remove Eurovision" from its programming this year.
Journalist Otto English commented that Russia "should not be allowed to compete in anything" including Eurovision. He added: "The only argument for Russia to be included in Eurovision is that the UK may not come at the same time. And it doesn't have much of a reason. "
Fellow journalist James Ball called for a "boycott of Eurovision" until the organizers withdrew their decision to approve Russia's participation.
Television critic Scott Bryan has commented on the "inherently political" nature of Eurovision, despite claiming that it is a "non-political musical event that unites Europe". "But of course, like most things, you can't take politics out of everything," he argued.
Eurovision 2016 winner Jamala – who is from Ukraine – urges Eurovision fans to pay attention to Russia's actions in Ukraine.
"I don't know how this can happen, but they bombed the peaceful people," she said in an Instagram video. "Let's support Ukraine. Let's stop the Russian aggression".
Jamala's victory song, titled "1944," talks about the suffering of the people of Crimea who were expelled by Russian prime minister Josef Stalin in 1944. The lyrics read: "When strangers come // They come." your house // They kill you all // And say // We're not guilty // Not guilty"
The 66th Eurovision Song Contest is scheduled to take place in Turin this year, following Italy's win over rock band Maneskin last year.
Last week, Ukraine's chosen representative Alina Pash withdrew from the competition amid close scrutiny over her reported 2015 visit to Russian-occupied Crimea. She was replaced by rap group Kalush Orchestra, who would compete with their song "Stefania".
Russia has yet to announce its accession to Eurovision 2022.
Russia's actions have drawn condemnation from world leaders around the globe. nation including the US and UK have announced that they will impose sanctions on Russia.
You can follow live updates on Russia-Ukraine crisis here.
https://www.independent.co.uk/arts-entertainment/eurovision/eurovision-russia-ukraine-war-2022-b2023093.html Eurovision criticized for 'unacceptable' decision to allow Russia to compete amid Ukraine aggression