ESC fans praise Norway's "crazy" performance: "Task fully understood"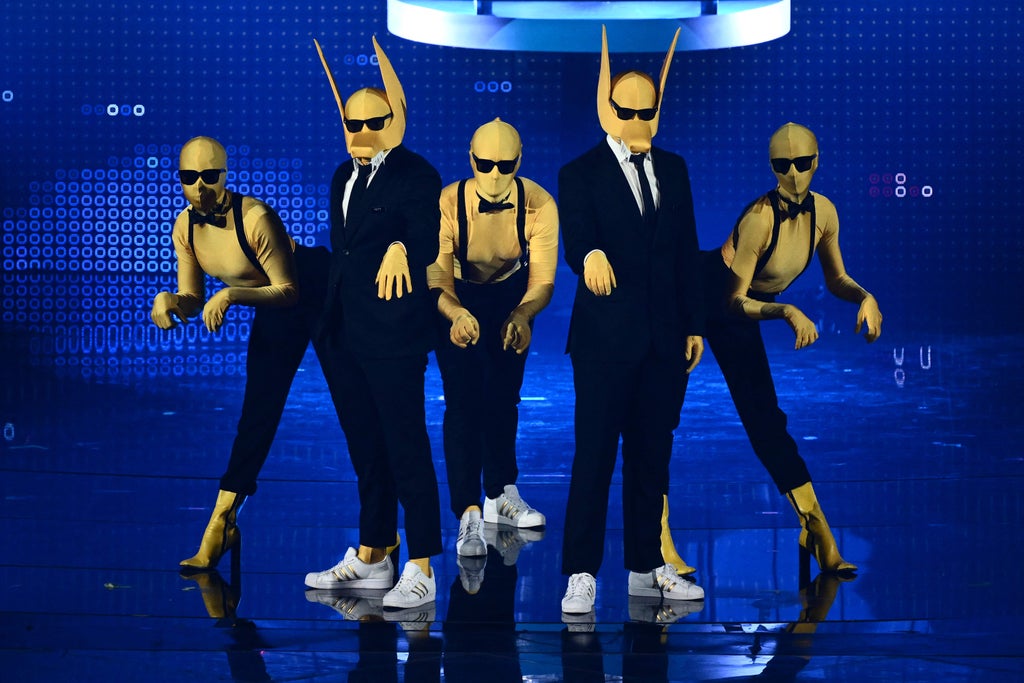 Fans have praised Norway for putting on a thoroughly "crazy" Eurovision performance.
The annual singing competition is in full swing on Saturday evening (May 14) and this year it will be held in Turin, Italy.
Subwoolfer represented Norway and a Little Red Riding Hood-inspired song entitled "Give That Wolf a Banana" which will likely go down in Eurovision history.
The group performed the track while wearing yellow wolf masks that hide their identities.
Fans took to Twitter to share their reactions to the song and its strange lyrics.
"Thank god Norway is damn weird. Some of these countries have forgotten the true meaning of Eurovision," one person wrote.
Another added: "This is going to haunt my nightmares."
"Europe at the Eurovision Song Contest: Love, Love, Peace, Peace. Norway at the Eurovision Song Contest: Before this wolf eats granny, please give him a banana," said another.
"Norway fully understood the mission. Those countries that send artists with ballads clearly don't do it," wrote a fourth person, with another agreeing: "Norway's act is perfect Eurovision madness."
You can follow live updates from the event here.
Here's all the info on how to watch the grand finale and when it starts.
https://www.independent.co.uk/arts-entertainment/eurovision/eurovision-2022-norway-give-that-wolf-banana-b2079209.html ESC fans praise Norway's "crazy" performance: "Task fully understood"