Elon Musk booed and taunted Dave Chappelle's comedy show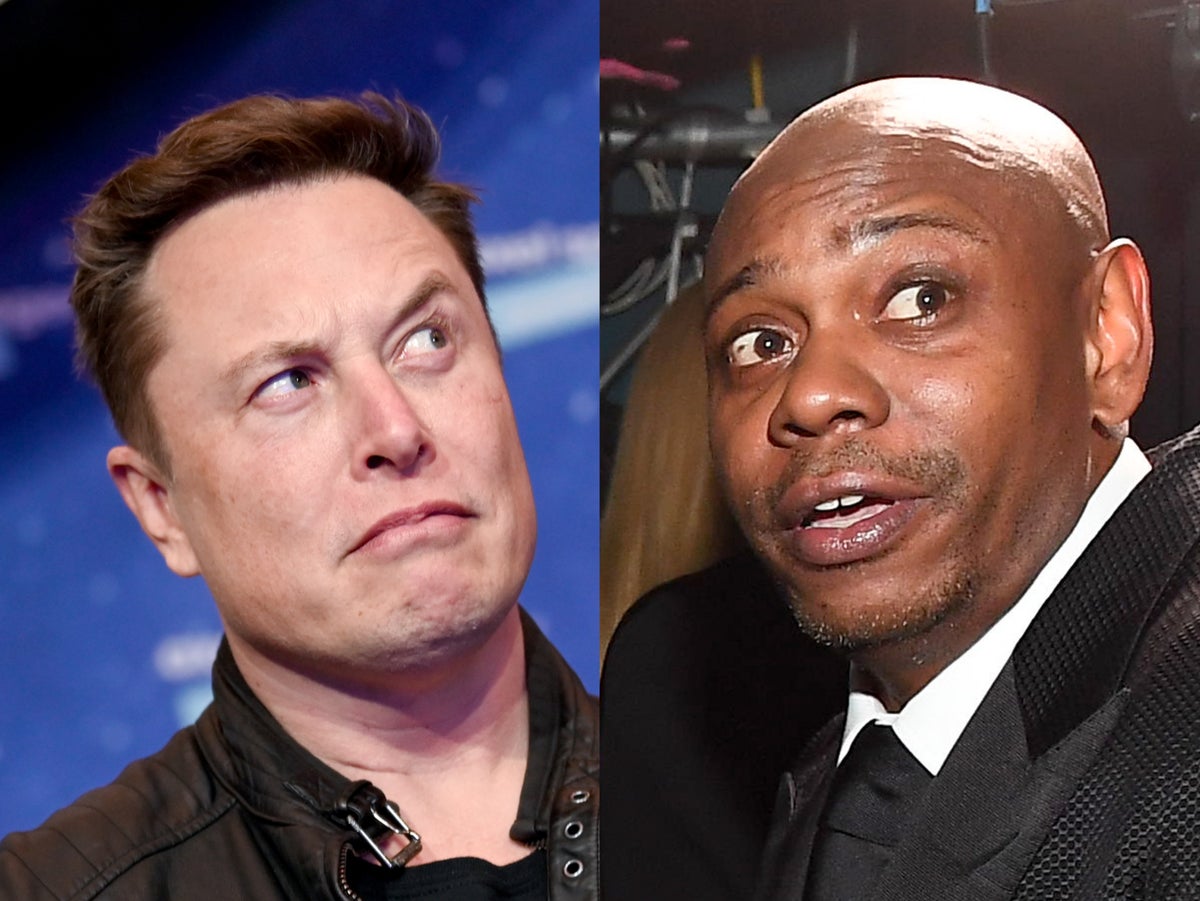 Dave Chappelle brought Elon Musk onto the stage, where he was greeted with boos and jeers from the crowd.
The comedian was performing at the Chase Center in San Francisco on Sunday (December 11) when the Twitter owner made a surprise appearance.
However, the crowd was unimpressed and loud boos could be heard from Musk, who was left "withered" by the receptionist.
"It sounds like some of the people you fired are in the audience," Chappelle joked, referring to reports that Musk has fired a number of Twitter employees who have criticized him on internal message boards had.
Musk also reportedly cut thousands of jobs in November after firing outsourced contract workers, including those who act as content moderators to fight misinformation on the platform.
in one Video Shared on social media, Musk is seen standing awkwardly on stage, unsure of what to do. He then says to Chappelle, "You didn't expect that, did you?"
Chappelle, who appears to be defending Musk, then says, "Did you notice one thing? All these people who are booing, and I'm just pointing out the obvious, have terrible seats."
crowd member James Yu tweeted after the event to say that the Twitter owner asked, "What can I say?" while the boos continued for minutes.
Yu added: "Went to the Dave Chapelle Show on SF tonight and who's there other than Elon Musk! A good 80 percent of the stadium boos. 18,000 people. and he withers. How absolutely turned into a corn on the cob… I actually felt sorry for him."
Last week, Elton John decided to leave the social media site following Musk's acquisition, which has prompted an exodus of several celebrities since October.
John wrote, "I have decided to stop using Twitter given the recent policy change that will allow misinformation to thrive."
https://www.independent.co.uk/arts-entertainment/comedy/news/elon-musk-twitter-dave-chappelle-b2243416.html Elon Musk booed and taunted Dave Chappelle's comedy show