Ella Henderson's appearance at the Tory party conference with no mention of 'political affiliation'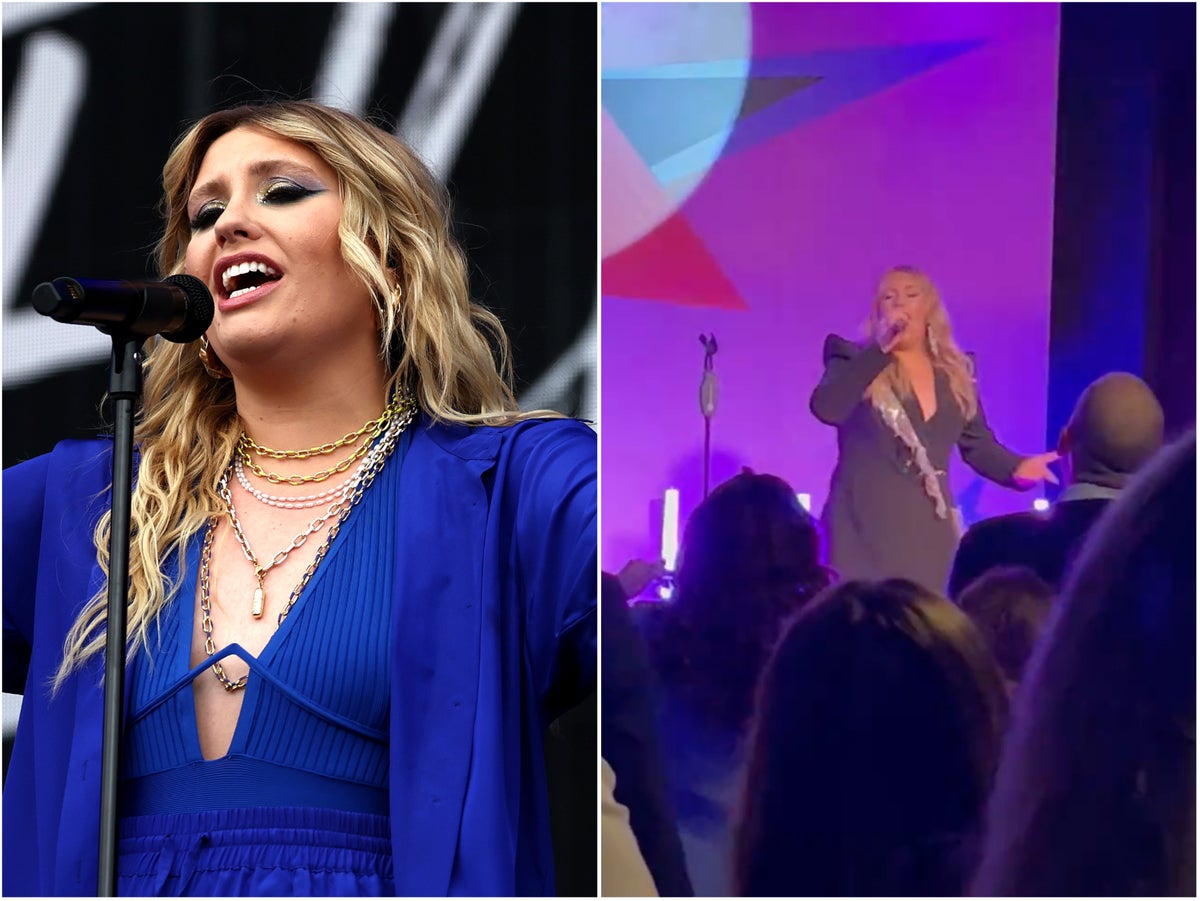 Ella Henderson's appearance at the Conservative Convention was not an indication of her "political affiliation," her representatives insist.
On Tuesday (October 4th) night, the former X factor The winner took the stage at the Amped event, sponsored by TikTok and UK Music, at the political conference, taking place in Birmingham.
As footage of Henderson singing her song "Pray" circulated on social media, many Twitter users slammed the singer for performing at the event.
Commentators drew particular attention to Henderson's recent string of appearances at Pride festivals across the UK, with one tweet reading: "How do you switch between performing in Pride and performing for right-wing fanatics?"
In a statement shared with The Independenta representative for UK Music and TikTok, said Henderson's appearance at the event was not a party act and that she was due to appear at a similar Labor event.
"Ella Henderson appeared as a guest of UK Music and TikTok at the Conservative Party Conference, following a similar event at the Labor Party Conference the week before," the statement said.
"Ella was also scheduled to appear at the Labor Party Conference but had to cancel due to illness."
It continued: "These events do not indicate any political affiliation and are held to highlight the importance of the UK music sector and the success of our talent on a global scale.
"It is vital that both government and opposition recognize the importance of the UK music industry, both economically and culturally, and that is why UK Music – the industry's representative body – exists and works on behalf of the industry."
Elsewhere at the conference, Prime Minister Liz Truss chose M People's "Moving On Up" to open her speech.
consequences Tory Party Conference updates here.
https://www.independent.co.uk/arts-entertainment/music/news/ella-henderson-tory-party-conference-video-b2195977.html Ella Henderson's appearance at the Tory party conference with no mention of 'political affiliation'