Ed Sheeran Review, Cardiff: Stadium Show reminds us why he's not couch surfing anymore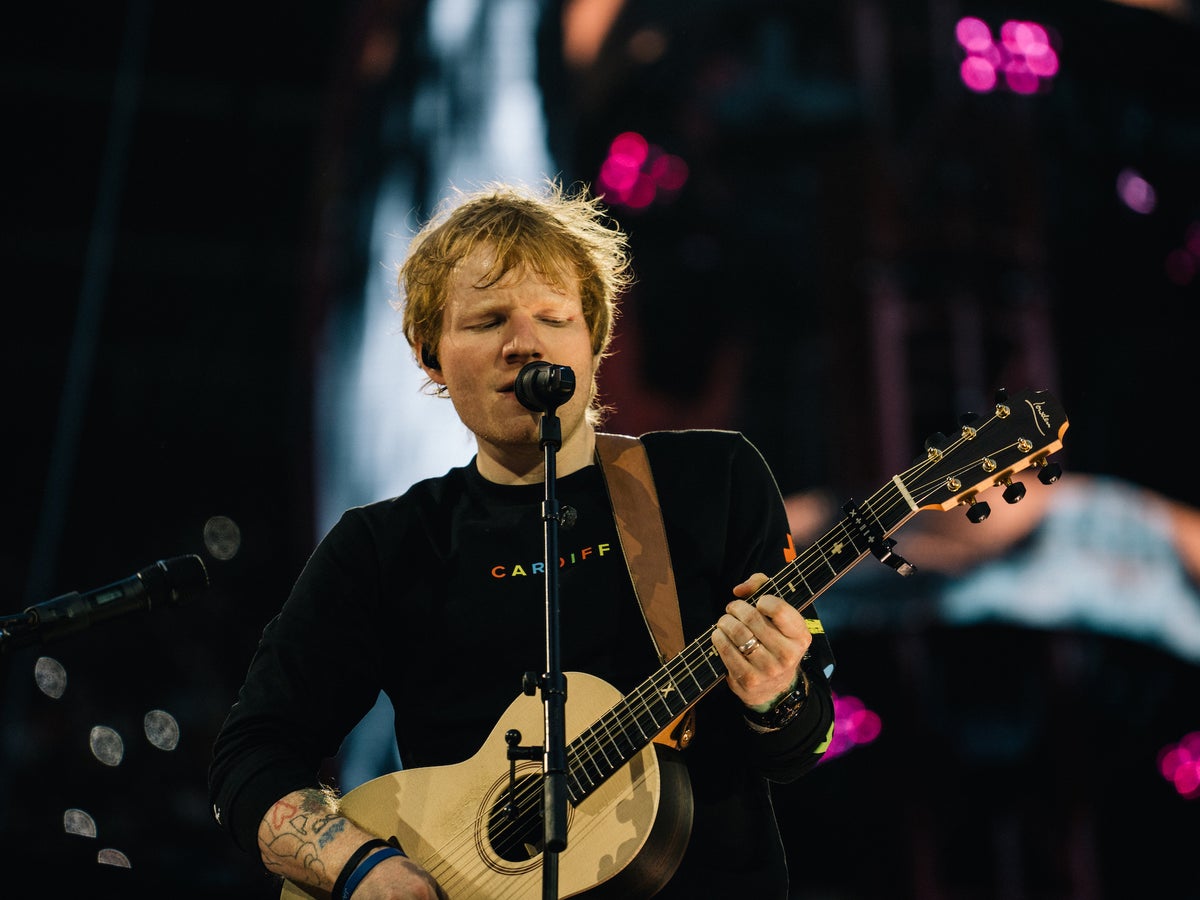 In the greatest show Wales has ever seen, Ed Sheeran delivers an invigorating but inconsistent set that is free of surprises – or risk. We know it's the greatest show in Wales of all time because he mentions it twice. The singer-songwriter loves numbers. His band seem to like it less, who are allowed to come out for about four songs during the two-hour set at Cardiff's Principality Stadium. But hey, Sheeran has loop pedals. It's basically its own band.
This hit-packed performance is a positive change from the 31-year-old's irritatingly simple Glastonbury headline in 2017. He comes swinging – from a rotating, circular stage at the center of the stadium – with "Tides," the anthem opener from this year's album = (Equals). "Blow," his (teeth-gritting) number with Chris Stapleton and Bruno Mars, feels like an odd choice, setting the crowd up for a big Springsteen-caliber rock show. But from there, Sheeran leads us into an evening of his most uplifting pop songs and wedding-friendly ballads.
Given that most fans here surely must know Sheeran's story — that he started sofa surfing and playing tiny gigs all over the UK — it's a bit odd that he talks about it so often. It's impressive to hear how many of these songs still sound fresh. Debut single "A Team" is as impressive as ever with its delicate guitar playing and open but haunting lyrics. It's amusing when he introduces "Give Me Love" as something that its audience might not know (yeah, it only has half a billion streams). But the rendition itself is great, steadily building over layered vocal harmonies into an immersive one cri de coeur.
Some songs, like "Shape of You," feel oddly rushed: At one point, Sheeran actually seems to trip over the accelerated tempo. When he interpolates "Don't" with "No Diggity," it seems like he's deliberately referencing his recent plagiarism trial, in which he sang the Blackstreet track to demonstrate how countless songs have fundamental similarities. There are plenty of references to other artists throughout the set: "Sing" has Pharrell's Latin guitar punch, while recent single "Bad Habits" races along a Bronski beat-indebted synth line.
As he returns for an encore, I wonder if the reason Sheeran feels compelled to tell his fans all those stats is because he still doesn't believe in his own success. That would explain why the live show feels like a ticking box exercise like some of his albums: he's so intent on everyone having a good time that he forgets to enjoy it himself. But then there are rare moments — like his barnstorming "You Need Me, I Don't Need You" — where he genuinely looks like he's having a great time. And those earlier songs are the best reminder of why Sheeran is now in stadiums, not on couches.
https://www.independent.co.uk/arts-entertainment/music/reviews/ed-sheeran-review-cardiff-principality-stadium-b2089403.html Ed Sheeran Review, Cardiff: Stadium Show reminds us why he's not couch surfing anymore