News
Dominic Raab refutes claims of chaotic Afghanistan evacuation from 'junior officers' and insists it was a success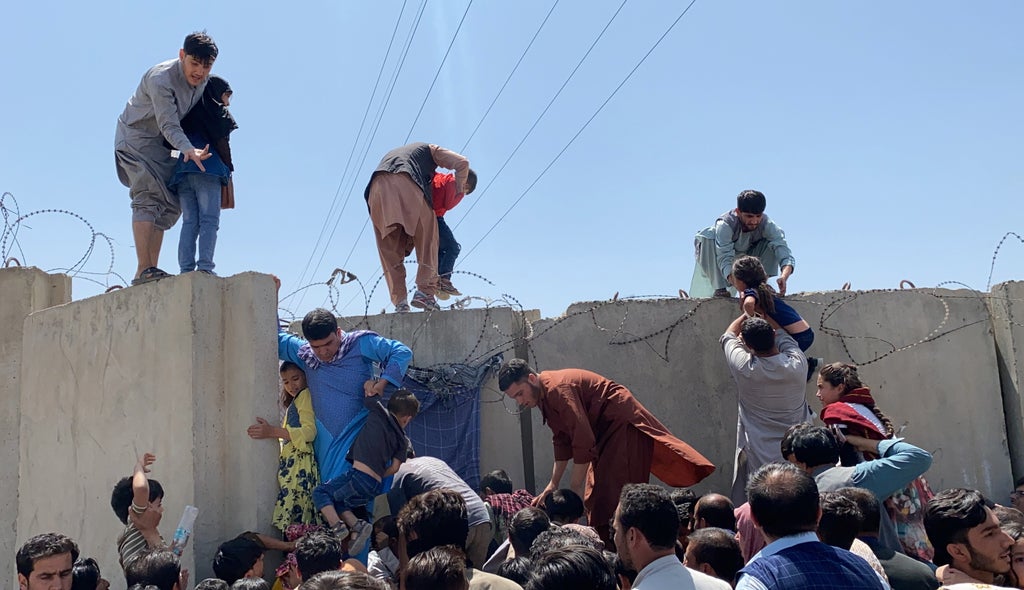 Dominic Raab denied disclosure of the whistleblower about chaos Afghans evacuated as coming from a "lower desk officer" and claimed it was a success.
The former secretary of state has reacted to the devastating evidence from Raphael Marshall – but doesn't deny that just 5% of people are at risk. Taliban takeover has received help.
Mr Raab called the evacuation a "heroic and great effort" that left 15,000 people dead and attributed any delay to the situation in Kabul, not to mistakes at home.
"We did all we could," he insisted, describing the UK effort as "a record that those involved, especially those working on the ground, should be proud of. ".
He denied he was demoted to judicial secretary for his poor handling of the crisis in August, or that his job was again put at risk because of the whistleblower's revelations.
When asked if, as alleged, he "didn't fully understand the situation", Mr Raab said BBC Breakfast: "I don't accept that. This is from a relatively small desk clerk. "
Mr. Marshall has alleged that tens of thousands of Afghans were trapped after the fall of Kabul, because of chaos and confusion in the State Department – which he blamed directly on Mr. Raab.
The turmoil had led to "everyone being abandoned at the hands of the Taliban", he said, accusing the former foreign minister of delaying key decisions and insisting that evidence be better presented in a table. count.
Testimony alarmed Tom Tugendhat, chairman of the Commons foreign affairs committee and a former soldier who pointed to "leadership failures surrounding the Afghanistan disaster".
"These failures have betrayed our friends and allies and wasted decades of British and Nato efforts," he said.
"The evidence we have heard alleges dysfunction within the Office of Foreign Affairs, Commonwealth and Development and significant failures during the Afghan evacuation effort.
"Some have described the evacuation as a success, but these allegations tell a very different story – one of a lack of care and bureaucracy towards people."
In his evidence, Mr. Marshall countered whether the No. 10 statement to Congress that all emails from Afghans trying to leave the country were processed on September 6 was accurate.
And he revealed that there was an uproar in the Ministry of Defense when Boris Johnson ordered an Afghan animal charity to be given priority to evacuate.
"There is a direct trade-off between Nowzad's transport of animals and the evacuation of British nationals and displaced Afghans, including Afghans who have served in the British military," he said.
But Mr. Raab denied that claim, telling Sky News: "That's just not accurate. We didn't put the welfare of the animals above the individuals."
And when asked if his demotion was a result of his handling of the crisis, he replied: "Those are the prime minister's decisions, but I'm pretty confident from what he says. told me it had nothing to do with Afghanistan."
https://www.independent.co.uk/news/afghan-evacuation-whistleblower-dominic-raab-b1971107.html Dominic Raab refutes claims of chaotic Afghanistan evacuation from 'junior officers' and insists it was a success