Disaster Relief has called about post-Brexit post-Brexit port queues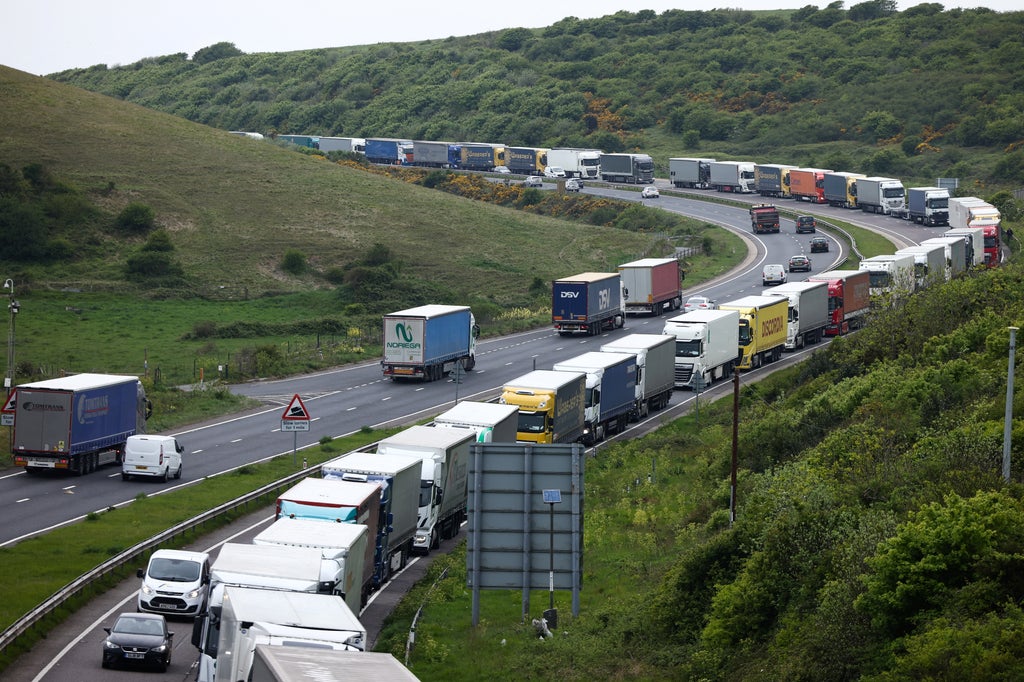 A crisis relief charity providing emergency aid in the wake of earthquakes, hurricanes and floods is deployed to alleviate the suffering of truck drivers stuck in post-Brexit queues.
RE:ACT Disaster Response also works in war-torn Afghanistan and Ukraine – but has now signed a deal with Kent County Council as it struggles with the Port of Dover gridlock.
Drivers spend long hours in their taxis because of the mountain of red tape created by Boris Johnson's Brexit deal, which ended frictionless trade with the EU.
Truckers have no access to toilets, food or drink on the M20 and M2 – which previously sparked protests about some relieving themselves at the roadside
Council leaders fear problems will worsen as tourists unable to travel because of the Covid pandemic are allowed to go on summer holidays again.
Up to 50 days of downtime is now expected each year – leading to the signing of the £158,000 six-month deal with RE:ACT set up by a former army commander.
A statement announcing the deal said: "Kent County Council has long accepted that it has a duty to provide humanitarian assistance to those in need."
It adds: "A direct award was used for reasons of extreme urgency" to explain why normal contract rules were bypassed.
RE:ACT supports flood victims in South Africa, hurricane victims in Mozambique and the Bahamas as well as refugees from Ukraine.
A spokesman for the charity said it would help drivers "on the rare occasion that traffic is disrupted long enough for the occupants to require extra food and water".
But the Road Haulage Association has expressed fears it will be "dangerous" to approach truckers while traffic is flowing very slowly, as it is most of the time.
A Kent County Council spokesman said: "As the responsible local authority, we have long had plans to provide assistance where safe and practicable to drivers who have experienced significant disruption.
"To do this, we regularly work with organizations that have experience working in emergency situations and on live highways."
https://www.independent.co.uk/news/uk/politics/brexit-queues-dover-disaster-lorries-b2084639.html Disaster Relief has called about post-Brexit post-Brexit port queues