Demi Moore, Mila Kunis Share Awkward Moments In New Super Bowl Ad – NBC10 Philadelphia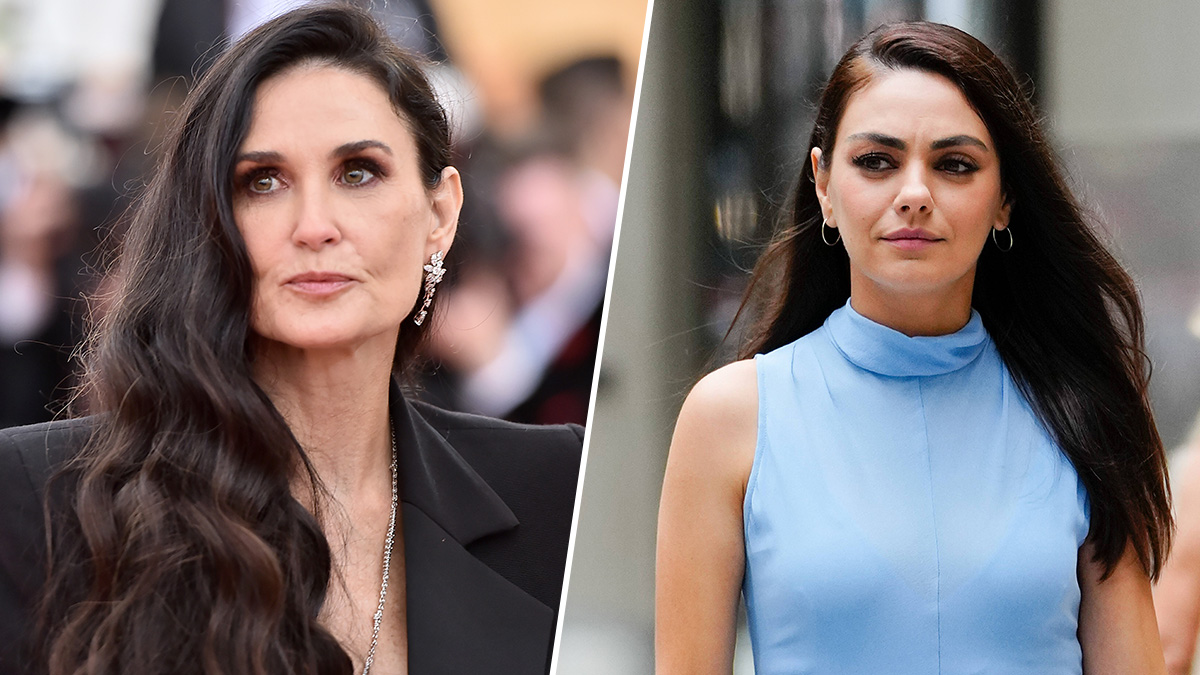 According to a new AT&T ad, Mila Kunis and Demi Moore have a lot in common.
Of course, this should come as little surprise to those who follow show business: Kunis is now married to Ashton Kutcher, Moore's ex-husband.
And while the words "Ashton Kutcher" are never mentioned in the ad, humorously referred to as "So much in common," we're all totally in the loop:
In the ad, Kunis and Moore are attending an awards ceremony for their high school, and both stand up as the presenter prepares to announce the school's "most admired alumni." Because of course, it has to be one of them, right?
Can we stop to say how amazing both women look? Moore, 59, is wearing a short black dress and some seriously straight long hair; Kunis, 38, sparkled in a strapless dress with waves in her brown locks.
But back to the commercials: Both women actually take to the stage before the recipient is named. "What are you doing here?" Kunis whispered, but then the prize was given… to someone else. They recover by giving the winner a prize and some flowers, but they are clearly not superseded by the whole experience.
Moore said, "I didn't know that we went to the same high school."
Kunis replied, "We have a lot in common."
Moore was married to Kutcher from 2005-13. Kunis and Kutcher married in 2015 and have two children, Wyatt, 7, and Dimitri, 5.
Obviously the connection between the ads that will air during the upcoming Super Bowl is no coincidence: Kunis helped come up with the idea to pair them, she said.
"It was during my first collaborative meeting with AT&T that we discovered Demi was also a Fairfax High student," Kunis told "Entertainment Tonight, "referencing her high school in Los Angeles." I think it will bring humor and laughter to what was already a great commercial. I reached out to her and am so glad she jumped on board. "
Moore is also delighted to be involved.
"Who would have known that a former Fairfax alum would bring this unexpected opportunity to Mila in such a cheerful and playful manner?" she told "Entertainment Tonight."
"GI Jane" actor who is married to Bruce Willis from 1987-2000, there was a nonprofit, Thorn, with Kutcher, which they founded in 2012.
Meanwhile, Kutcher remains in touch with Moore's children with Willis (Rumer, 33, Scout, 30, and Tallulah, 27).
"I love them," he said above Podcast "WTF" by Marc Maron in 2020. "I'll never stop loving them and respecting them, honoring them and enabling them to succeed in whatever they're after."
Related:
This story first appeared on TODAY.com. More from TODAY:
https://www.nbcphiladelphia.com/entertainment/entertainment-news/demi-moore-mila-kunis-share-awkward-moment-in-new-commercial/3120973/ Demi Moore, Mila Kunis Share Awkward Moments In New Super Bowl Ad – NBC10 Philadelphia