David Spade says Kate Middleton should have 'slapped' Prince Louis to distract from Chris Rock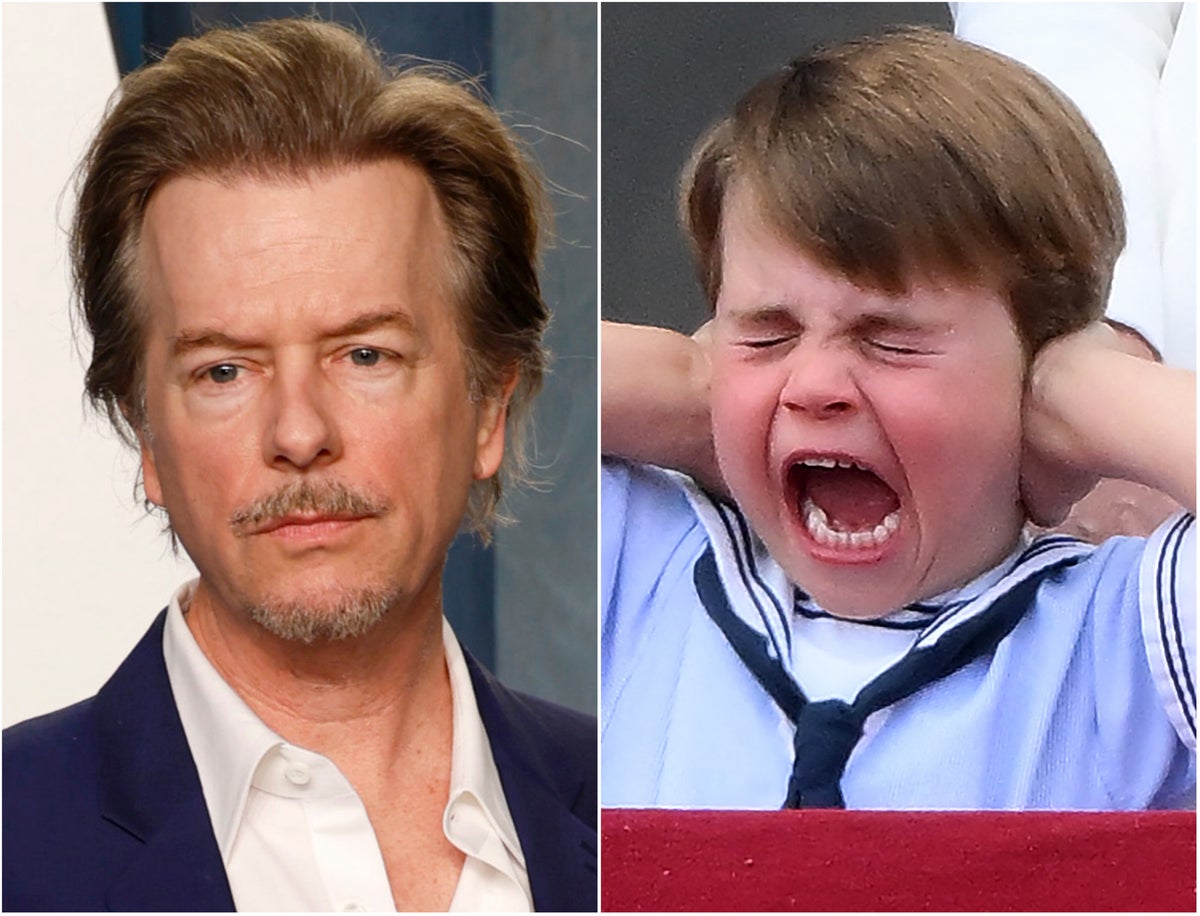 US comedian David Spade said Kate Middleton should have 'beat' Prince Louis at the platinum anniversary to distract from Chris Rock being beaten by Will Smith at the Oscars.
Louis was seen misbehaving at the anniversary celebrations in June, covering his ears and shouting, making faces and telling his mother, the Duchess of Cambridge, to shut up.
During last week's episode of boxer Mike Tyson's "Hotboxin with Mike Tyson" podcast, Spade said Louis should have been slapped.
"Her kid, who's about 3 years old, is kind of ad***, you know, making faces and telling her to shut up and all," Spade told Tyson.
"I thought it would help Chris a lot if she hit the kid."
That adult Star, who is friends with Rock, said it would be the new "slap heard around the world" if Smith finished second.
"He'd love to get that off the books," he said. "To let Kate go [makes slapping sounds]… even with a backhand I would be fine."
After Smith beat Rock at the Oscars, Spade tweeted, "A GI Jane kidding???" in reference to the joke Rock had made about Smith's wife Jada Pinkett Smith's shaved head.
After Smith released an apology video for the incident on July 29, in which he said he reached out to Rock, sources said persons that Rock was not interested in speaking to the actor.
"This is clearly something that bothers Will more than Chris," the source said. "Will has to deal with his problems. Chris is fine."
https://www.independent.co.uk/arts-entertainment/tv/news/david-spade-kate-middleton-prince-louis-slap-b2140093.html David Spade says Kate Middleton should have 'slapped' Prince Louis to distract from Chris Rock