Christina Scuccia: Nun who stunned The Voice judges announces new waitressing career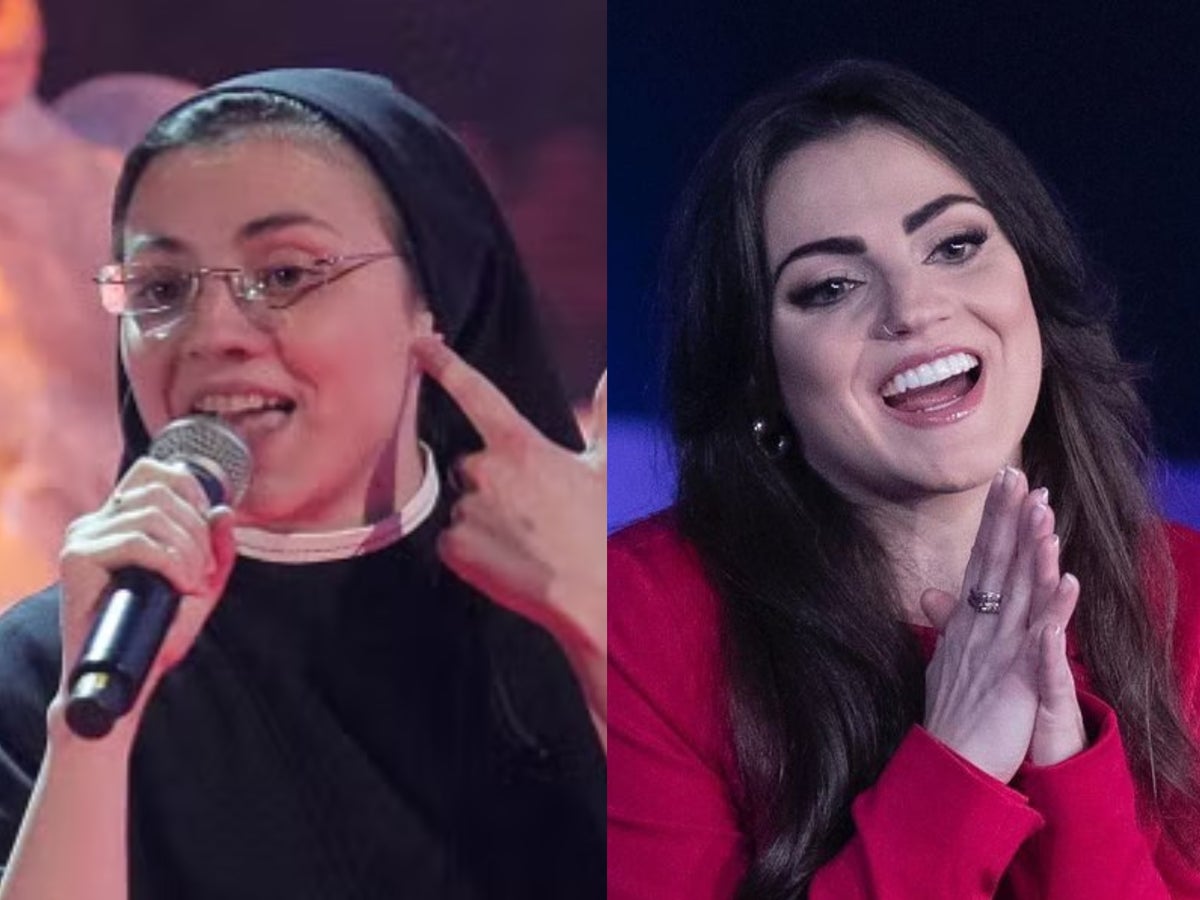 The nun who won Italy's version of The voice has announced her shock decision to move to Spain and become a waitress.
In 2014, sister Crisitina Scuccia wowed the jury in her blind casting for the reality show.
Scuccia, who hails from Sicily, sang the Alica Keys hit "No One."
When one of the judges – Raffaella Carrà, who died last year – found that the voice belonged to a nun, he said: "I couldn't speak for several minutes."
Scuccia was then a nun with the Ursuline Sisters of the Holy Family in Milan.
She kept winning The voice with her gorgeous performance of Irene Cara's 1983 song "What a Feeling," the theme song for Flashdance.
Scuccia later produced an album that featured a cover of Madonna's hit "Like a Virgin." She gave a copy to Pope Francis.
On Sunday (20.11.) gem The guardScuccia appeared on the Italian talk show Verissimo to announce that she had left the nunnery.
The singer wore a red pantsuit and heels for the show. She also wore a nose piercing and wore her long dark hair down.
"I think you have to be brave and listen to your heart. Change is a sign of evolution, but it's always scary because it's easier to anchor to your certainties than to question yourself. Is there a right or wrong?" She said.
Scuccia went on to explain that leaving the nun was a decision that a psychologist helped her process, explaining that she now lives "with a smile" in Spain, where she works as a waitress.
She said her exit didn't mean she'd given up her faith and that she still wants to pursue a career in music.
She said: "I chose to follow my heart without thinking about what people would say about me.
"I took a leap of faith and worried about ending up under a bridge, I kept repeating that to my psychologist."
While Scuccia's success continues The voice supported by her superior, a nun in charge of the other nuns in a convent, more traditional factions of the Italian Catholic Church criticized her decision.
Their decision to record "Like a Virgin" was described by the Italian Religious Information Service as "a reckless and calculated commercial operation".
https://www.independent.co.uk/arts-entertainment/tv/news/nun-the-voice-italy-cristina-scuccia-b2230231.html Christina Scuccia: Nun who stunned The Voice judges announces new waitressing career