Celaya Shootout: Mexican hotel massacre left 11 dead and five wounded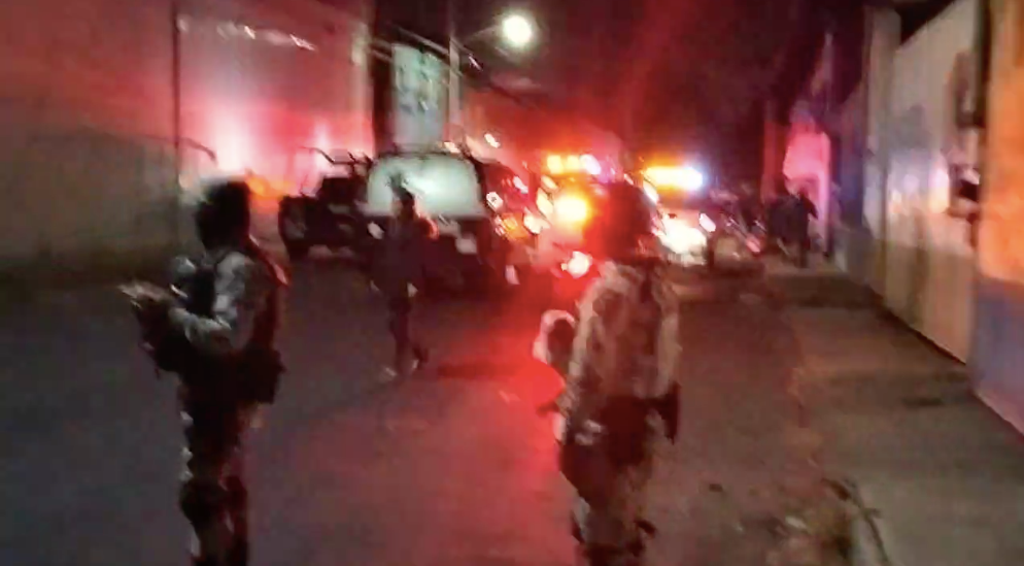 Nearly a dozen people were killed and five injured after a group of armed and masked men stormed a hotel in the central Mexican city of Celaya on Monday.
Local news channel Telemundo 52 said at least 11 people died and at least five people were injured after about 15 gunmen stormed the Gala hotel and bar and opened fire in Celaya, a city in Mexico's Guanajuato state.
Authorities say the massacre began around 10pm local time and more than 50 shots were fired at the group of hotel guests and staff standing in and around the hotel and bar.
Shop fronts near the shooting were also burned out and believed to have been destroyed with home-made bombs, local authorities reported.
Upon entering the hotel, authorities initially found four dead people (two men and two women, whose ages were not disclosed), and when they monitored the hotel bar, they found another five dead women and one man.
Local residents confirmed to El Sol del Bajio news agency that they heard at least 30 gun blasts during Monday night's massacre. Local residents also told the news agency that a piece of cardboard was reportedly placed in front of the hotel premises, on which was written a message allegedly relating to organized crime groups.
Ignacio Rivera Peralta, Celaya's Minister of Citizen Security, was at the scene after the attack on the central Mexican hotel and, along with officials from the regional prosecutor's office, conducted the initial investigation. El Sol del Bajio reported.
https://www.independent.co.uk/news/world/americas/mexico-hotel-shooting-massacre-celaya-b2086120.html Celaya Shootout: Mexican hotel massacre left 11 dead and five wounded