Britney Spears compares herself to Jennifer Lopez in Instagram post about 'drugged with lithium'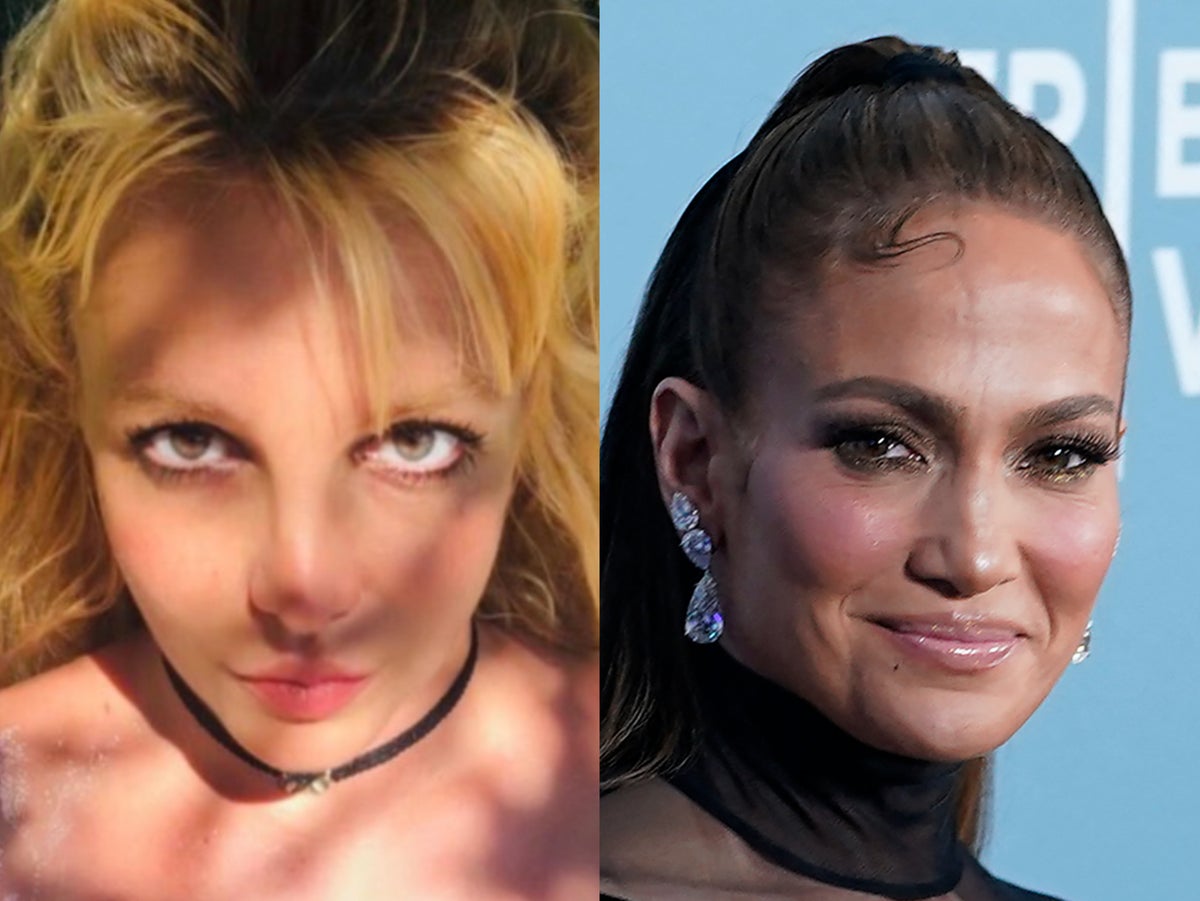 Britney Spears shared a post contrasting herself with Jennifer Lopez and criticizing the way she was treated under her now-defunct conservatorship.
Between the years of 2008 and 2021, Spears' personal and financial affairs were governed by a conservator agreement, with her father, Jamie Spears, acting as her conservator for most of the time.
Writing on Instagram early Monday (September 26), Spears suggested that an artist like Lopez would not have received the same treatment as her.
"I'd love to see someone tell Jennifer Lopez to sit down, eight hours a day, seven days a week … no car. I would love to see a management team tell Jennifer Lopez to go through what I went through…what the hell do you think she would do…her family would NEVER let that happen," she wrote.
"After saying 'no' to what I wanted for 14 years… it's ruined for me… but that wasn't the worst… the worst thing was my family locked me in that place for four months," added she added, alluding to her involuntary stay in a clinical facility.
Spears claimed that at one point she was "abruptly" taken off her usual medication and "drugged" with lithium.
The singer said the conservatory and its aftermath left her feeling like she'd rather "s***." [her] Damn pool than to get into the entertainment business."
Spears previously reported that she was given lithium against her will while testifying in court during her conservatorship fight.
"It's a powerful drug. You may become mentally impaired if you stay longer than five months. I felt drunk, I couldn't even talk to my mom or dad about anything," she said in a Los Angeles courtroom.
https://www.independent.co.uk/arts-entertainment/music/news/britney-spears-instagram-lithium-jennifer-lopez-b2176134.html Britney Spears compares herself to Jennifer Lopez in Instagram post about 'drugged with lithium'