Bob Dylan explains unusual commitment in his new book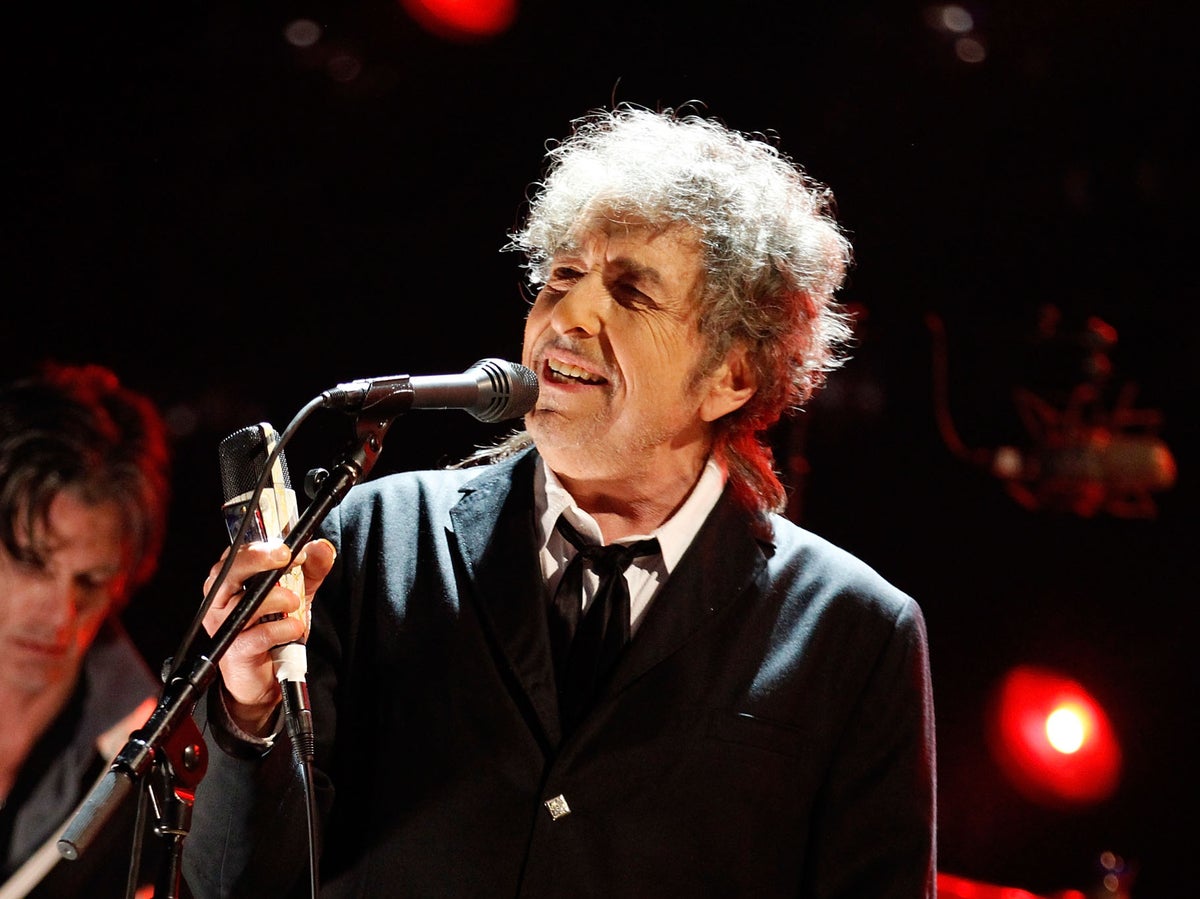 Bob Dylan has published his latest book The Philosophy of Modern Song in November.
The book contains Dylan's comments on 66 songs by other artists. It is the first book Dylan has published since winning the Nobel Prize in Literature.
In a new interview, Dylan explained the new book's unusual dedication to coffee and bakery company Dunkin' Donuts.
"In the book, I thank: the 'crew of Dunkin' Donuts,'" he said.
"Because they were compassionate and supportive and went the extra mile."
Elsewhere in the interview, he revealed that he's a fan of the TV shows Coronation Street, Father Brown and some early Twilight Zones.
"I know they're dated, but I feel right at home," he said The Wall Street Journal.
"I'm not a fan of packaged programs or news shows. I never look at anything smelly or nasty. Nothing gross, nothing dog ass."
In November, as his book was launching, Dylan made a rare public statement to apologize for the sale of books advertised as "hand-signed," when in fact they contained digital autographs.
It turns out that the signatures in copies of the singer's book were actually created using an autopen, a machine used to store digital replicas of signatures.
Copies, priced at $599 (£420) each, were sold to fans, with the publisher including certificates of authenticity with every order.
The singer went on to reveal that he struggles with vertigo, which makes book signings difficult.
"However, in 2019 I had a bad vertigo that continued into the pandemic years," he said.
"So during the pandemic it was impossible to sign anything and the scam didn't help. With contractual deadlines looming, the idea of ​​using an auto-pen was suggested to me, along with the reassurance that something like this is being done "all the time" in the art and literature world," he explained.
https://www.independent.co.uk/arts-entertainment/music/news/bob-dylan-modern-song-dunkin-donuts-b2248542.html Bob Dylan explains unusual commitment in his new book