Back-to-back: Young gives Alabama back-to-back Heisman win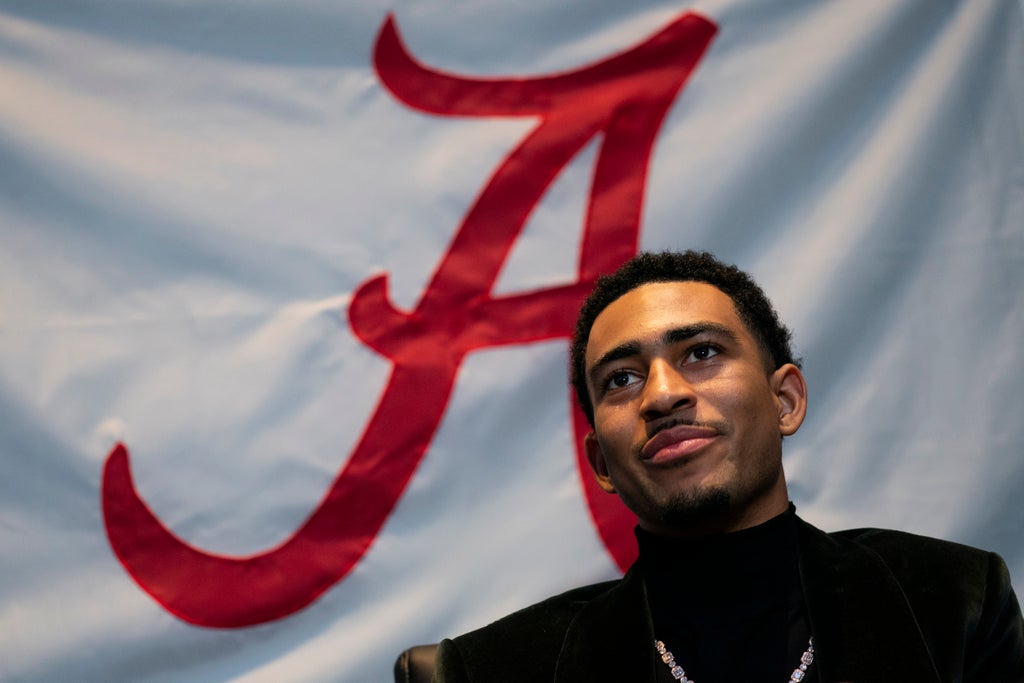 Bryce Young not only met the standard set by the star midfielders who preceded him in Alabama he exceeded it.
Young became the first Crimson Tide quarterback to win the Heisman Trophy Saturday night, making Alabama the fifth school in a row to win college football's prestigious player of the year award.
Young received 684 votes in first place and 2,311 points to easily overtake Michigan defense chief Aidan Hutchinson (78,954).
Pittsburgh quarterback Kenny Pickett (28, 631) finished third and Ohio State midfielder CJ Stroud (12, 399) is fourth. Alabama winger Will Anderson Jr. (31, 325), finished fifth, bringing two defensive players into the top five for the first time since 1962.
Young crossed 4,322 yards and 43 touchdowns, leading Alabama No. 1 Southeast Conference title and a place in the College Rugby Round. The defending champion Crimson Tide will play Cincinnati No. 4 on December 31 at the Cotton Bowl.
The DeVonta Smith Wide Recorder won last year. Young is Alabama's fourth Heisman winner, all in the past 13 years under coach Nick Saban. Only four schools have won more honors in their 86-year history: Notre Dame Cathedral, Ohio State, Oklahoma and Southern California each won seven.
Other schools with Heisman Prize winners in consecutive years are Yale (1936-37), Army (1945-46), Southern California (2004-05) – although Reggie Bush's 2005 win was later dropped. drums – and Oklahoma (2017-18).
___
Follow Ralph D. Russo at https://twitter.com/ralphDrussoAP and listen at http://www.appodcasts.com
___
More AP college football: https://apnews.com/hub/college-football and https://twitter.com/AP_Top25. Subscribe to AP's college football newsletter: https://apnews.com/cfbtop25
https://www.independent.co.uk/news/new-york-alabama-oklahoma-southern-california-ohio-state-b1974415.html Back-to-back: Young gives Alabama back-to-back Heisman win