Author Jasmine Sealy: "There's Something Eerie When Tourists Call All Bajan People 'Friendly'"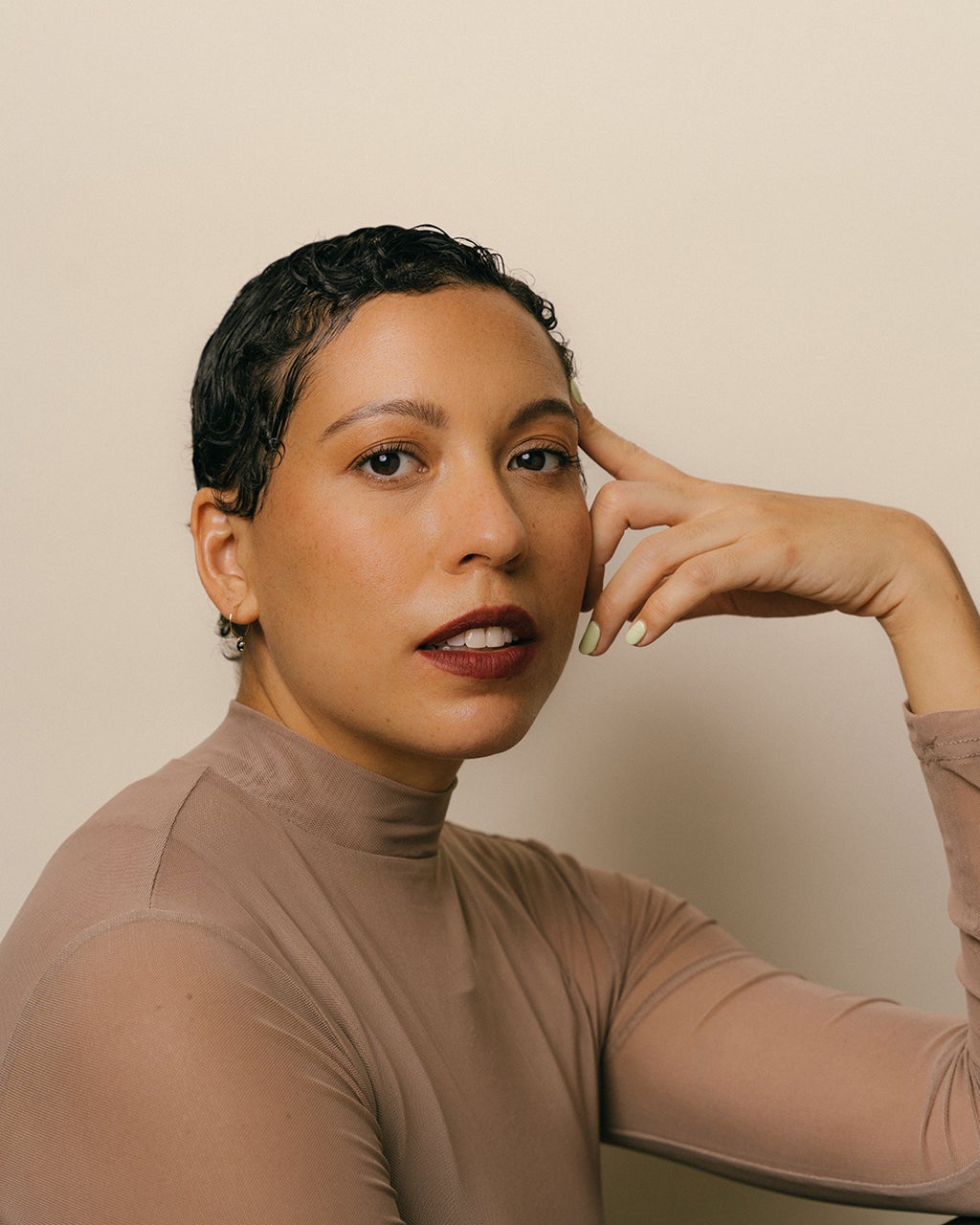 JAsmine Sealy was writing her first novel when she found out she was pregnant. She insisted her book be delivered first. It was October 2019 and she was in the final stages of her Masters in Creative Writing at the University of British Columbia. The deadline was March, but her baby was due in January; Time was not on their side. Although her morning sickness made it impossible to look at a screen without feeling nauseous, she devoted every waking moment to getting it done by any means necessary. "I had no choice," she says flatly from her home in Vancouver. "I had to graduate because I didn't want to pay tuition for another semester."
Fortunately for her financial and personal plans, Sealy's dissertation was not only approved by her supervisors, it also won her university's manuscript competition and landed her a book deal with HarperCollins in June 2020. Almost two years later The island of oblivion comes to bookstores. Set in Barbados, then Canada, it spans 60 years. It tells the story of a family who is convinced they are being haunted by a traumatic incident that happened many decades ago. Through narrators from four different generations, we see how this deadly mystery grips them.
Although the story is mostly set in the West Indies, the story has little root in Greek mythology – character names like Iapetus, Cronus and Nautilus are immediate clues. But rather than attributing that connection to a long-held fascination with ancient folklore, Sealy says she got caught up in a nighttime Wikipedia rabbit hole that inspired her to bring ancient Greece to modern-day Barbados. "I was curious to see if there was a connection between calypso music and the Greek mythical figure," she says in her distinct Bajan-Canadian accent. Even on Zoom, Sealy is great company: as cheerful and exuberant as her purple sweater. It's 8am in western Canada, but now that she has a toddler, she assures me she's been awake for hours.
Although her research could not find any connection between the style of Trinidadian music and the nymph goddess of Homer Odyssey, it piqued an interest she couldn't shake. "I was intrigued by this idea of ​​a seductress, a seductress living on this island, and a man who 'falls victim to her powers of seduction,'" Sealy recalls. "I thought there were some really interesting parallels in the way we're hypersexualizing Caribbean women — not just in the media, but as part of the tourism product."
One of the narrators of the novel, named Calypso, works in her family's hotel and makes a living from the lusty looks of the white men who visit it. From her point of view, it is in the power to seduce her and leave her love-struck and reluctant to return to her home. For Sealy, Calypso's passage is the heart of the novel from which everything else evolves: "She became a really good lens through which I could talk about my own feelings about tourism and what it's like to live on an island, on which one is at home is a product for people."
The daughter of a black Bajan father and a white British mother, Sealy was born in the UK but raised in Barbados from the age of two. She left the island at 18 to study in Toronto and has lived in Canada ever since. But when Sealy says home, she means just a place. "I think there's just that inner sense of belonging and rootedness that comes with growing up and growing up in one place." With such unbreakable ties to Barbados, Sealy felt it only natural to set her first novel there . As a teenager, she worked as a waitress near the port, where she dealt with cruise tourists from the US and abroad on a daily basis. This gives her first-hand experience of conducting culture as part of her job.
"One cliché that many tourists say about Barbados and why they like to come is that the people are very friendly," she says, frowning slightly. "I think there's something quite sinister about that because it's like you're not allowed to have a bad hair day or express any kind of hostility or anger because your kindness is a consumer product; something your livelihood depends on."
In addition to dealing with the downsides of holiday culture, The island of oblivion flows between themes of disturbed motherhood, alienation, sexuality and heartbreak. The work of bringing everything together wasn't as effortless as reading it makes it feel. "It definitely wasn't a romantic process," she tells me. "I have friends who say, 'Oh, I just thought of that novel.' I wasn't!" she shakes her head, raising an eyebrow for emphasis. "Every word was a struggle. There were days I would just sit in front of the computer and think, alright, just get to 1500 words or something whatever my goal that day was, you know?
She is open about how exhausting it is to write a novel, but Sealy's passion for writing has accompanied her from an early age. Coming from a family where traditional jobs were the norm ("My parents were PhDs, my aunt is a lawyer, my grandfather was an engineer"), it took her years to find the courage to pursue a career in creative writing. "I had this very internalized sense of what achievement would look like for me," she explains. "Achievement looked like an advanced degree and a career that had a title. I wanted to be able to say: "I am a lawyer" or "I am a doctor". So I struggled with that for a really long time."
However, after studying international development and planning to work in diplomacy, she knew that if she never tried writing, she would always regret it. And of course the risk was worth it. But she remains level-headed about the nature of being a debut author.
"This is pretty much my first novel. And I'm very proud of it – I think it's great! But I know it won't be the best thing I've ever written." How interesting, do I find, that she's able to acknowledge her hard work without putting pressure on how it's received? "I think a lot of new writers can kind of get caught up in this idea that everything has to be perfect or the most amazing thing ever," she replies. "And it's like, well, no, you're a rookie. If you were to move into any other career, you would be a junior, learning over time.
"You have to let go of the idea that whatever you put down will be perfect. Nothing is ever. But it's the best work you can do right now." She shrugs slightly. "And you can't ask anything else of yourself."
With her first book available almost worldwide, Sealy has a follow-up in the pipeline — that is, when she has the time to rewrite it. "I still need a deadline for my thesis," she says with a laugh. "Or to get pregnant again!"
"The Island of Oblivion" will be released on May 26th
https://www.independent.co.uk/arts-entertainment/books/features/jasmine-sealy-the-island-of-forgetting-b2076524.html Author Jasmine Sealy: "There's Something Eerie When Tourists Call All Bajan People 'Friendly'"