Architecture and the American Office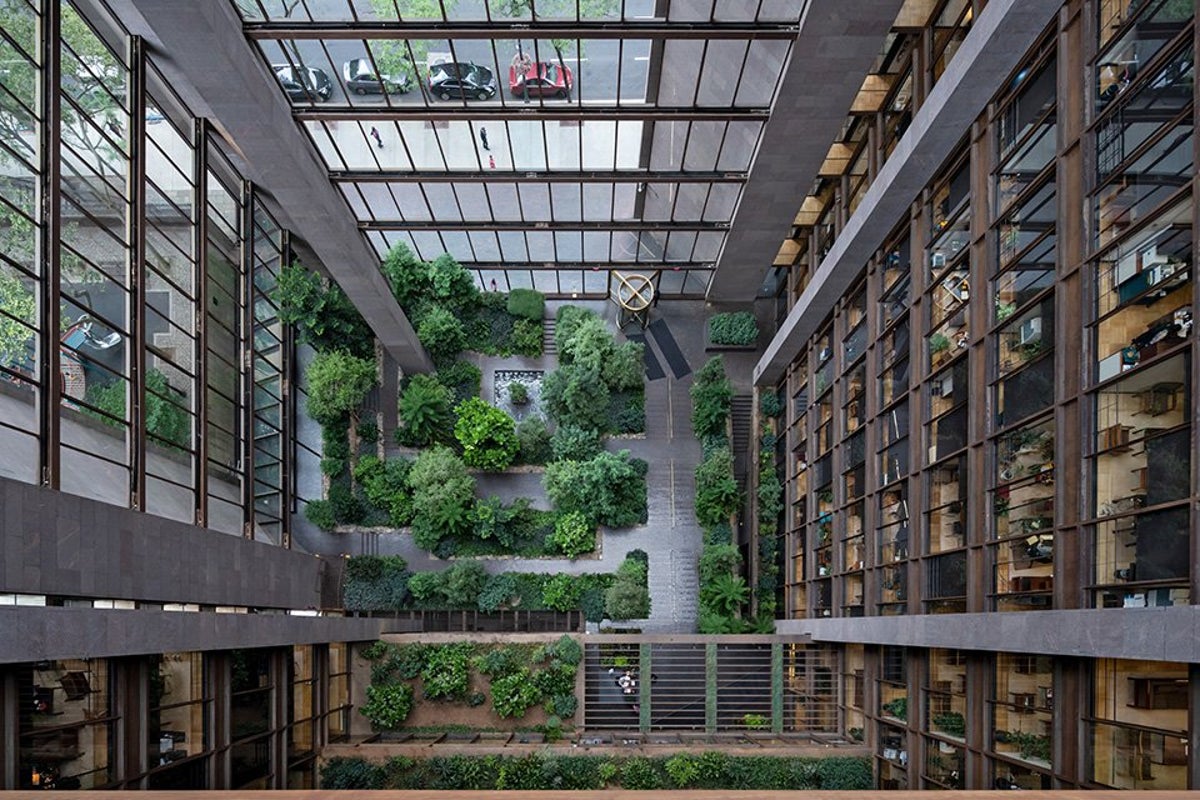 Through stories and speculations, architects Florian Idenburg and LeeAnn Suen reveal the relationships between space, work and people, and examine the intentions that drove the evolution of office design for working people.
In twelve essays The Office of Good Intentions. human work examines the spatial typologies and global phenomena that have shaped the office over the past half century.
Topics include the return of the work club, the rise of the company party and the design of playgrounds for work. Frank Gehry's radical, playful spaces for digital nomads in advertising are on display, as are stacks of punched cards, the Aeron chair and the answering machine in Hugh Hefner's bed.
Photos by Iwan Baan provide a visual account of a number of office projects, such as Marcel Breuer's IBM campus in Florida and the Ford Foundation's urban garden in Manhattan.
This book looks at the spaces and solutions designed for human work, tracing the shift from work to profession, from today's lived experience to tomorrow's unpredictable, imagined future.
You can purchase The Office of Good Intentions. people work' here
https://www.independent.co.uk/us/architecture-us-office-photos-b2160367.html Architecture and the American Office