Answers to your questions about Parkinson's and movement disorders
April is Parkinson's Disease Awareness Month. On April 27th at 5:00 p.m. we will be live with Dr. Boyle neurologist, Memorial Hermann Mischer Neuroscience Associates and Dr. Javedan Neurosurgeon, Memorial Hermann Mischer Neuroscience Associates to answer frequently asked questions about Parkinson's and other movement disorders.
Check it out on our ABC13 Facebook page
Do you have a question about Parkinson's disease? Submit them below and the experts might answer your question live!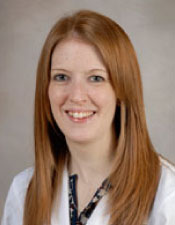 Speaker: Dr. Allison Boyle, MD | neurology
dr Allison Boyle is a board-certified neurologist specializing in neurology and movement disorders. After graduating from the University of Texas Medical School at Houston (now McGovern Medical School at UTHealth) in 2009, Dr. Boyle completed her residency there in 2013 as a neurologist (from 2012 to 2013 as senior physician) and in 2014 her fellowship for movement disorders.
dr Boyle is certified for botulinum toxin injections for dystonia, muscle spasms, sialorrhea, or tremor; intrathecal baclofen pump therapy to control significant or severe spastic or dystonic tone; deep brain stimulation therapies to control tremors, signs and symptoms of Parkinson's disease, and focal, segmental, or generalized dystonia; and lumbar punctures.
She is a co-author of articles in JAMA Neurology, CNS Drugs, and Seminars in Neurology.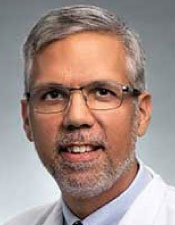 Spokesperson: Dr. Sam Javedan, MD | Neurological Surgery
dr Sam P. Javedan is a board certified neurosurgeon. He completed his undergraduate and medical studies at Johns Hopkins University and his neurosurgical residency and fellowship training in spinal surgery at Barrow Neurological Institute in Phoenix, Arizona. He also completed a fellowship training program in neurosurgical oncology (brain and spine tumors) at the MD Anderson Cancer Center in Houston.
Before joining Mischer Neuroscience Associates, Dr. Javedan spent over fifteen years in neurosurgery in Naples and Fort Myers, Florida. During this time, in addition to general adult brain and spine surgery, he developed particular expertise in the surgical treatment of patients with Parkinson's disease and tremor and has operated on several hundred patients with these conditions.
dr Javedan is a member of the Congress of Neurological Surgeons (CNS), the American Association of Neurological Surgeons (AANS), the American Society of Stereotactic and Functional Neurosurgery, and the AANS/CNS Joint Section on Tumors. He has published extensively on neurosurgery in several prestigious journals including Neurosurgery, Journal of Neuroscience and Movement Disorders.
https://abc13.com/memorial-hermann-medical-group-phone-number-urgent-care-parkinsons-awareness/11708895/ Answers to your questions about Parkinson's and movement disorders