Andrew Garfield opens up on mother Lynn's death from pancreatic cancer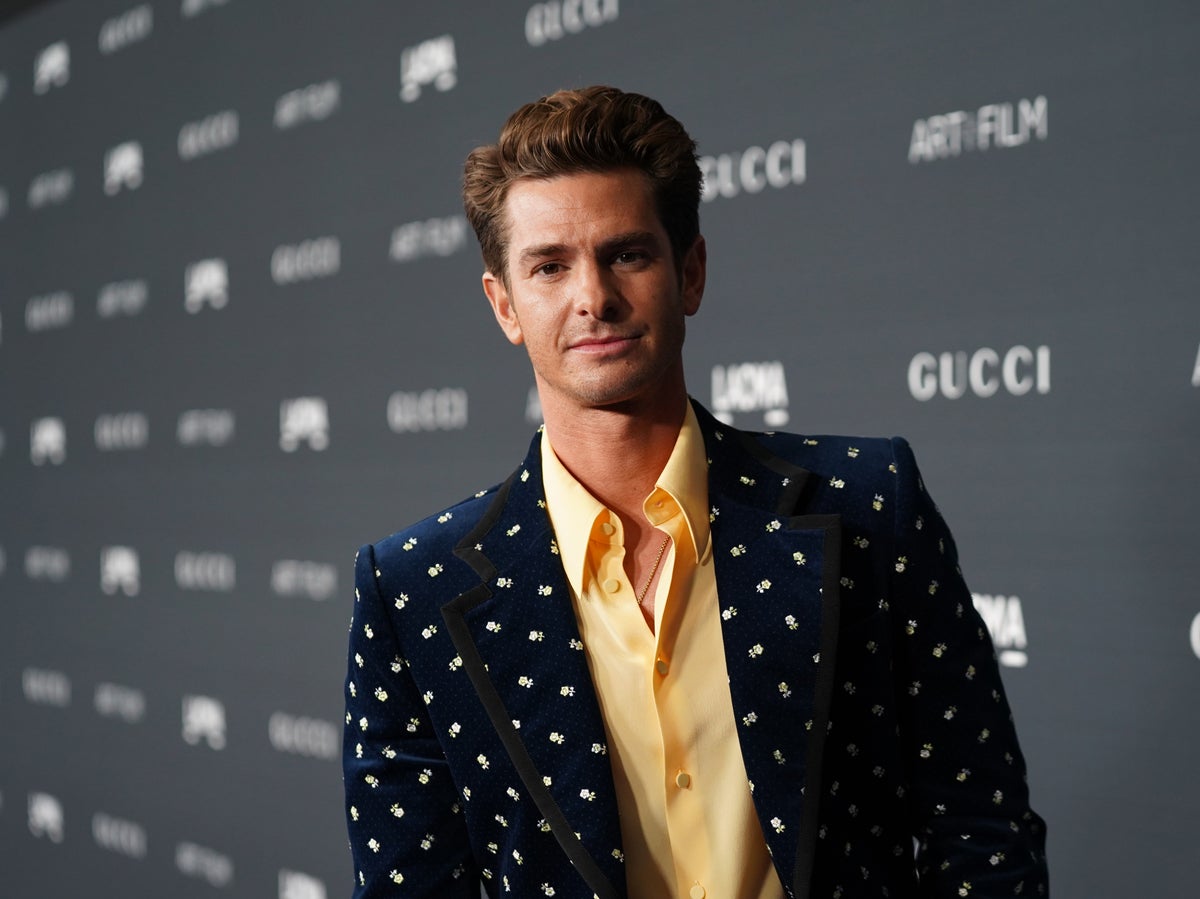 Andrew Garfield broke down in tears as he spoke about his mother's death and his father's reaction.
The British actor's mother, Lynn, was diagnosed with pancreatic cancer before he began filming Tammy Faye's eyes to Jessica Chastain.
Lynn had encouraged her son to go to North Carolina to film in late 2019, but her condition deteriorated and production was shelved so Garfield could return to the UK and spend his mother's final days with her in hospice.
In a new interview with British GQThe 39-year-old said losing his mother reminded him "we won't be here long" and taught him to embrace life.
"It doesn't provide any answers, but it feels like it's mysteriously sharpening a directional arrow," he said. "But I don't know either – I think my dad is just supposed to be tending to his back garden at the moment.
"He's lost his wife, and I think all he has to do right now mostly — it's going to make me cry — is play with his grandkids and start this back garden… He's gone crazy, eh." the sadness makes one will do, but he's gone towards beauty and nature and self-soothing. And I'm really impressed with him for that."
As Garfield described how his father created such a "beautiful" garden, he began to cry, his voice cracking mid-sentence.
"F***. Fucking shit man. It's horrible. It hurts – the beauty of it hurts so much. Knowing he made something so beautiful out of the worst loss imaginable… You were." together, in love They were an imperfect couple who stayed together.
"And now that he has to deal with what that means – I'm not going to speak for his experience because that's not appropriate. But I feel like I can say: I feel like doing a garden is a lot. You know what I mean? I don't think we are all destined to save the world."
In conversation with The Independent Earlier this year, Garfield went on to praise the production team Tammy Faye's eyes for allowing him to leave filming and see his mother.
"When I said that my mother just went to hospice and I have to go, they didn't hesitate. And they shut down production for me. And I still find that deeply moving.
"It has given me one of the greatest gifts of my life – being able to be with my mother for the last 10 days of her life. And there is nothing more important than that. I would have just left: "I'm going!" … We didn't leave anything unsaid to each other. We left nothing unsaid."
https://www.independent.co.uk/arts-entertainment/films/news/andrew-garfield-mum-death-lynn-pancreatic-cancer-b2225317.html Andrew Garfield opens up on mother Lynn's death from pancreatic cancer