Amy Adams says she's "moved" by Maya Rudolph's "risky" pregnancy assumption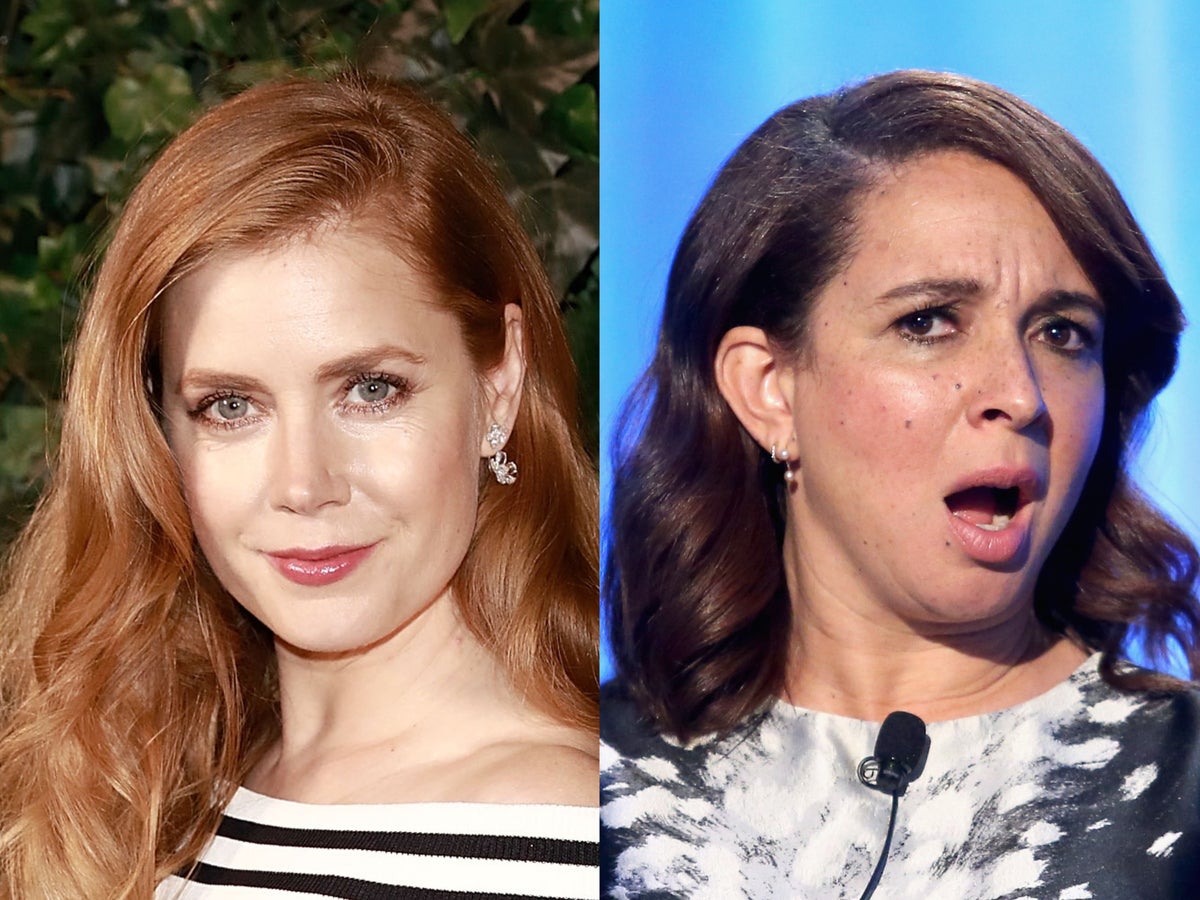 Maya Rudolph has revealed she once made a 'risky' assumption after meeting Amy Adams.
The Hollywood stars appear in the Disney sequel Disenchantedand appeared on a talk show on Tuesday (November 15) to promote the new film.
Rudolph said they first met at a birthday party in 2009 when she was "heavily pregnant," and recalled telling Adams that she thought she was pregnant too.
"I remember telling Amy that I thought she was pregnant — not in the 'you're pregnant' way, but in the 'I can tell you're pregnant' way," she said. Luckily for Rudolph, she was.
"It was very funny," Adams said, adding, "I was really, really moved by it. I had told immediate family, but I had not told a larger group of people. I wanted to touch her and experience all her wisdom."
Kimmel said he found Rudolph's prediction "very risky," and joked, "I'd rather ask a woman if she has diarrhea than ask if she's pregnant."
Rudolph, who said it was "more like a sixth sense," elaborated, "It wasn't a rude thing like 'Bump Alert!' or one of those awful phrases.
"It's the only time I've done it. I don't ask people if they're pregnant — that was a weird one-off."
Adams has one daughter, Aviana, whom she shares with her husband, painter Darren Le Gallo.
Meanwhile, Rudolph has four children with film director Paul Thomas Anderson.
Disenchanteda sequel to the 2007 film EnchantedComing to Disney Plus on November 18th.
https://www.independent.co.uk/arts-entertainment/films/news/amy-adams-maya-rudolph-disenchanted-b2226234.html Amy Adams says she's "moved" by Maya Rudolph's "risky" pregnancy assumption