Actually love: Martine McCutcheon says 'dated' non-PC moments add to film's 'charm'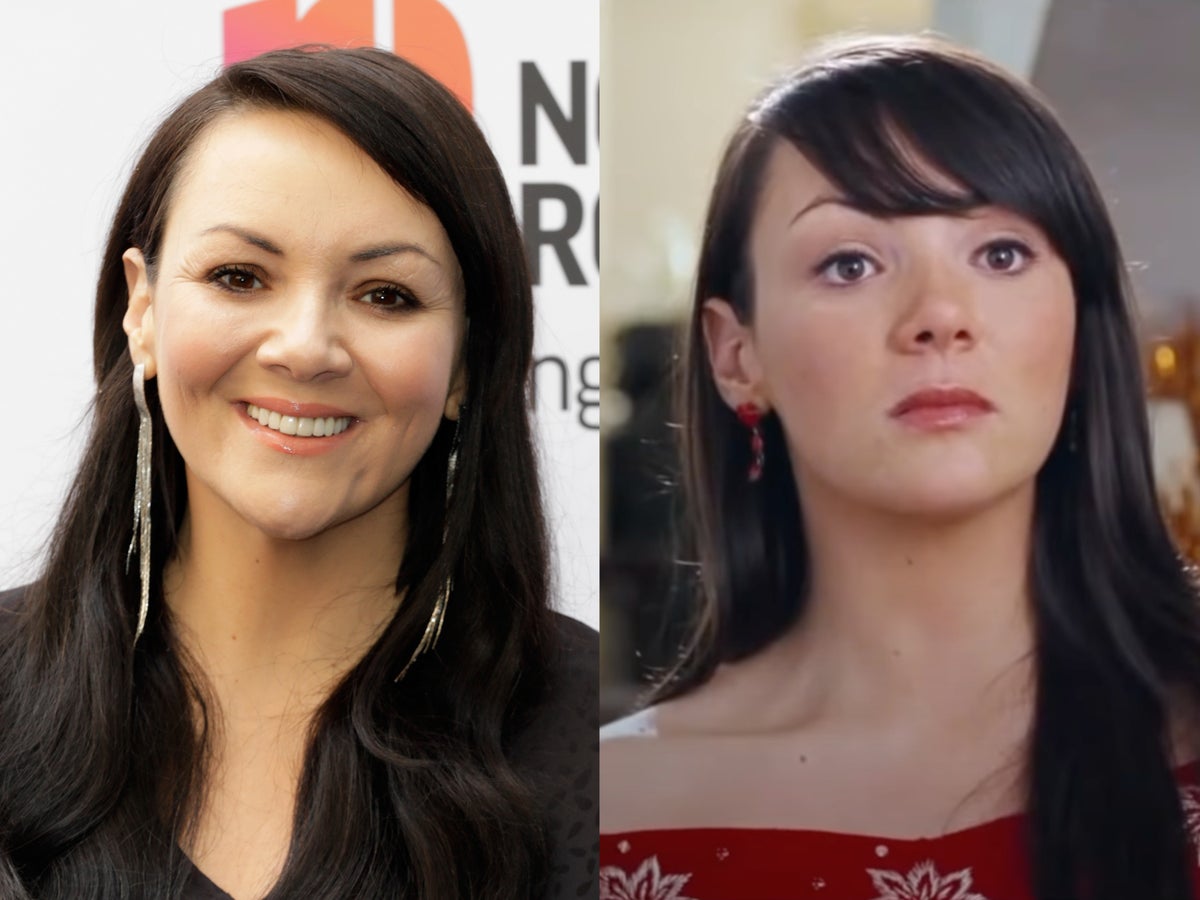 Martine McCutcheon has argued that the "outdated," non-"PC" moments in love actually add to the charm of the film.
The British actor played Natalie, a member of the new Prime Minister's (Hugh Grant) housekeeping staff, in the 2003 Christmas romantic comedy.
Last week, filmmaker Richard Curtis said there were moments in the film that felt "dated" and that it would now "change," adding that "I'm uncomfortable and a little bit dumb about the lack of variety." .
However, in a new interview, McCutcheon has claimed that the film's imperfections have made people want to come back to it love actually "All these years later".
"I think, honestly, that was 20 years ago, and the world has changed a lot, but I also think part of the charm of the film was that some of the love stories and the characters weren't perfect," she said MailOnline.
"They admitted their mistakes – or we saw them [and] their insecurities as to whether they were real or not. That's what made it so human."
McCutcheon also defended the way her character Natalie is referred to as "the chubby girl" throughout the film.
A PM aide comments on Natalie's "big ass" as she says her ex broke up with her because "nobody wants a girlfriend with thighs the size of a log".
"Part of the reason I love the film is that it was so honest and it wasn't about ticking too many boxes and being a pc, it was about being a human," McCutcheon said.
"I think it was really sweet and innocent of Natalie's character and who she was to talk about this with the Prime Minister of all things."
Referring to Curtis' comments, she continued, "Of course I have no doubt they would do it differently if it were done now, but I love the film and its charm and its message that love can ultimately be complicated and messy not perfect, or forbidden if you're in love with your best friend's wife or people are having affairs because it wasn't perfect and it showed that there's still that hope."
https://www.independent.co.uk/arts-entertainment/films/news/love-actually-martine-mccutcheon-richard-curtis-offensive-b2239360.html Actually love: Martine McCutcheon says 'dated' non-PC moments add to film's 'charm'