A Nashua man was arrested after he crashed into the police station while fleeing
crime

Barton Tibando allegedly ran from the vehicle into the police parking lot, where he was immediately tasered.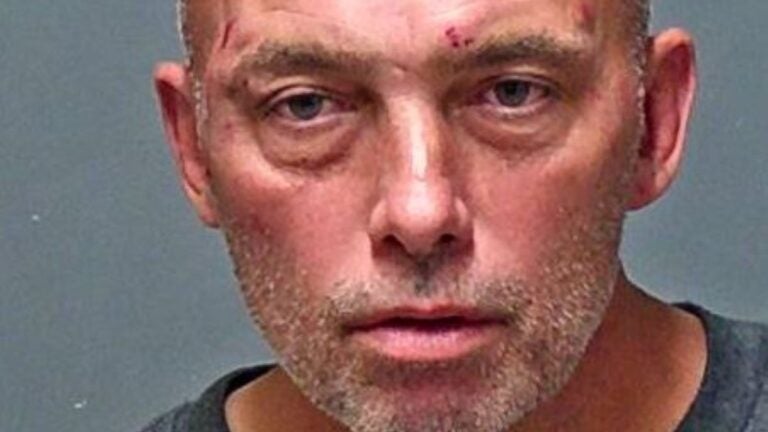 A 53-year-old car theft suspect was arrested Monday after he lost control of his vehicle while fleeing police and crashed into the Manchester Police Department, police said.
Barton Tibando, of Nashua, fled from police Monday afternoon in a van that had been involved in an armed carjacking in Nashua earlier that day, police said. The van was traveling at a high rate of speed and ran a red light when it struck a vehicle traveling north on Maple Street, police said.
The van went out of control and crashed into four granite barriers in front of Manchester Police, causing them to collapse.
According to the police, there were no injuries in the accident.
Tibando ran from the crashed vehicle into the police parking lot. When he was confronted by officers, he refused to comply, police said. Tibando was tasered and taken into custody.
Tibando was arrested in Manchester on eight charges including reckless conduct with a deadly weapon, receiving stolen property, possession of a controlled drug, conduct after an accident, driving after revocation/suspension, disobeying an officer, resisting arrest and criminal mischief .
Nashua police have charged Tibando with armed robbery. He will be arraigned Tuesday in South Hillsborough County Superior Court.
Subscribe to Newsletter
Stay up to date with the latest news from Boston.com