37 new cases of monkeypox detected in UK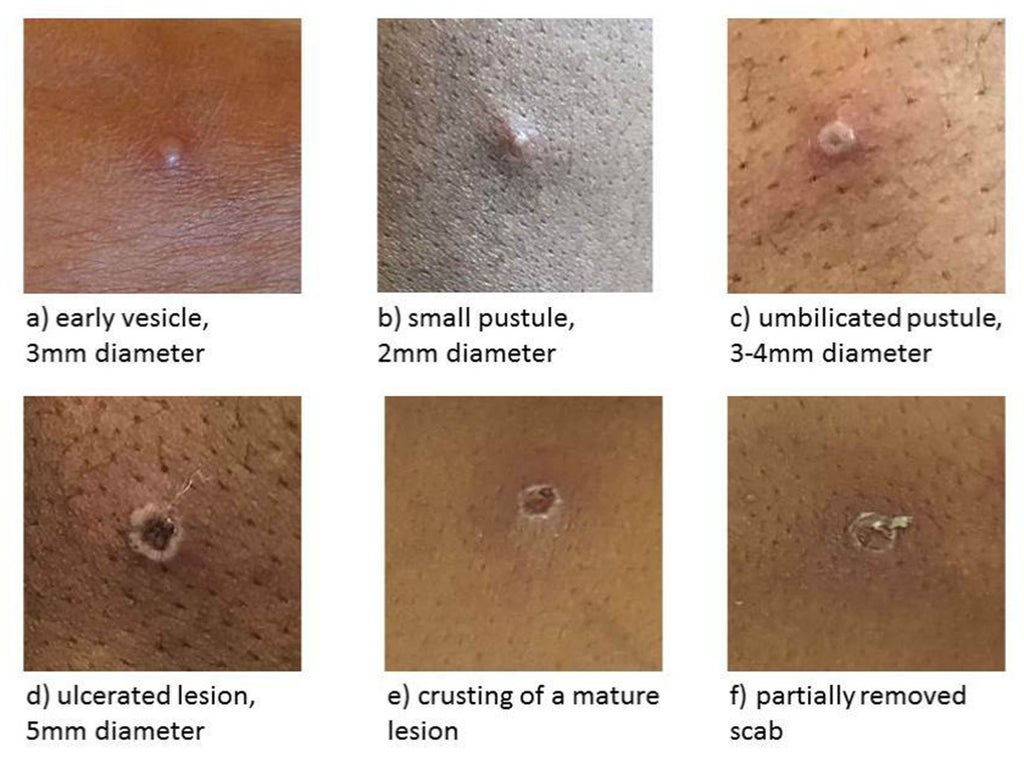 Monkeypox cases have nearly tripled in the UK as health officials in Europe warn the disease could become endemic on the continent.
A further 36 cases were confirmed in England on Monday – up from 20 on Friday – the UK Health Security Agency (UKHSA) said, as the virus continued to spread around the world. Scotland also confirmed its first case.
dr Susan Hopkins, the agency's chief medical adviser, urged people to look out for any unusual rashes or lesions and to contact a sexual health service if they have symptoms.
"Thank you to everyone who has already come forward to test and support our contact tracing efforts – you are helping us limit the spread of this infection in the UK," she said.
UKHSA said it has bought supplies of a "safe" smallpox vaccine and this is being offered to those who have had close contact with someone diagnosed with monkeypox. Those deemed to be at high risk after exposure have been advised to isolate at home for up to 21 days.
The health agency confirmed 1,000 doses of the Imvanex vaccine have been or are being distributed to NHS trusts. It is said that there are currently more than 3,500 doses of Imvanex in the UK.
The news comes as the European Center for Disease Prevention and Control (ECDC) said EU countries should review their smallpox vaccine availability and update their contract tracking systems, as a total of 85 cases of monkeypox have been identified in eight EU countries.
It also said that failure to prevent the spread of the disease from humans to wildlife could also result in it becoming endemic in Europe.
The ECDC statement said monkeypoxvirus can cause serious illness in certain groups such as young children, pregnant women and those who are immunocompromised, but added that "further research is needed to accurately assess the morbidity and mortality levels in this outbreak".
It added: "If human-to-animal transmission occurs and the virus spreads in an animal population, there is a risk that the disease will become endemic in Europe.
"Therefore, there needs to be close intersectoral collaboration between human and veterinary health authorities to manage exposed pets and prevent the disease from being transmitted to wild animals."
However, the probability of a "spillover" on the animal population in Europe is very low.
Monkeypox is spread through close contact between people who can become infected through airborne contact with the lesions of an infected person.
dr David Heymann, who used to head the World Health Organization (WHO) emergency department, told the Associated Press the leading theory to explain the spread of the disease is sexual transmission at events in Spain and Belgium.
"We know that close contact with an infected person's lesions can spread monkeypox, and it appears that sexual contact has now increased this transmission," said Dr. Hey man.
A notable number of cases in the UK and Europe have been identified in gay, bisexual and men who have sex with men, but there is no evidence that monkeypox is specifically a sexually transmitted disease. It was reported that one child with the disease was being treated in intensive care.
https://www.independent.co.uk/news/health/monkeypox-virus-cases-double-uk-b2085217.html 37 new cases of monkeypox detected in UK