Who Wants to Be a Millionaire? The contestant accidentally reveals the secret of the behind-the-scenes filming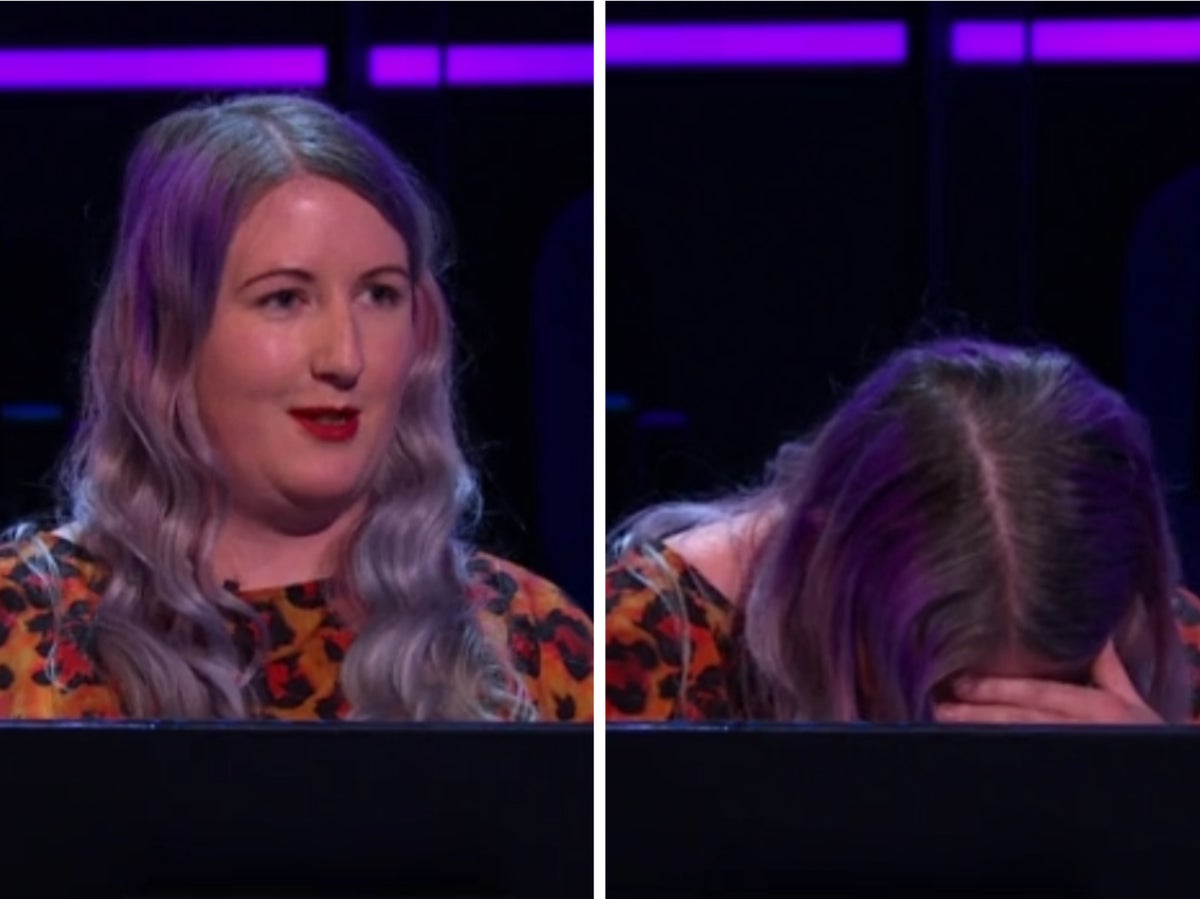 A contestant in the latest episode of Who Wants to Be a Millionaire? accidentally revealed a little-known secret behind the scenes.
Last weekend's episode of the hit ITV quiz show starred a contestant named Maria King.
The episode ended in the middle of Maria's series of questions, with a loud sound effect signaling the end.
As Who Wants to Be a Millionaire? Viewers no doubt know that the show's format allows Maria to continue her quiz at the beginning of the next episode.
When the siren sounded, host Jeremy Clarkson asked the contestant, "Do you know what that means?"
To which Maria unexpectedly replied: "I have to change."
Then she hastily added, "I'm not supposed to say that, am I?"
Instead of filming each episode individually, who wants to be a millionaire actually shoots several episodes at once.
The contestants leave the set at the end of each episode and return an hour later in different clothes to give the illusion of time passing.
Clarkson saw the funny side of the slip and laughed before acknowledging the discrepancy for the benefit of the audience at home.
"That's exactly what it means," he said. "You're absolutely right, I'll see you in about an hour – but as for viewers, you're going home. You'll panic, "oh no," and then see you next week.
"So you're absolutely right about that is At the end of the show you have to change your clothes and Maria will come back 'next time', stands on the autocue to see if she gets more than £4,000."
Who Wants to Be a Millionaire? airs on ITV on Saturday at 9.30pm.
https://www.independent.co.uk/arts-entertainment/tv/news/who-wants-to-be-a-millionaire-jeremy-clarkson-b2165163.html Who Wants to Be a Millionaire? The contestant accidentally reveals the secret of the behind-the-scenes filming