What music did the Queen listen to? From Gary Barlow to Fred Astaire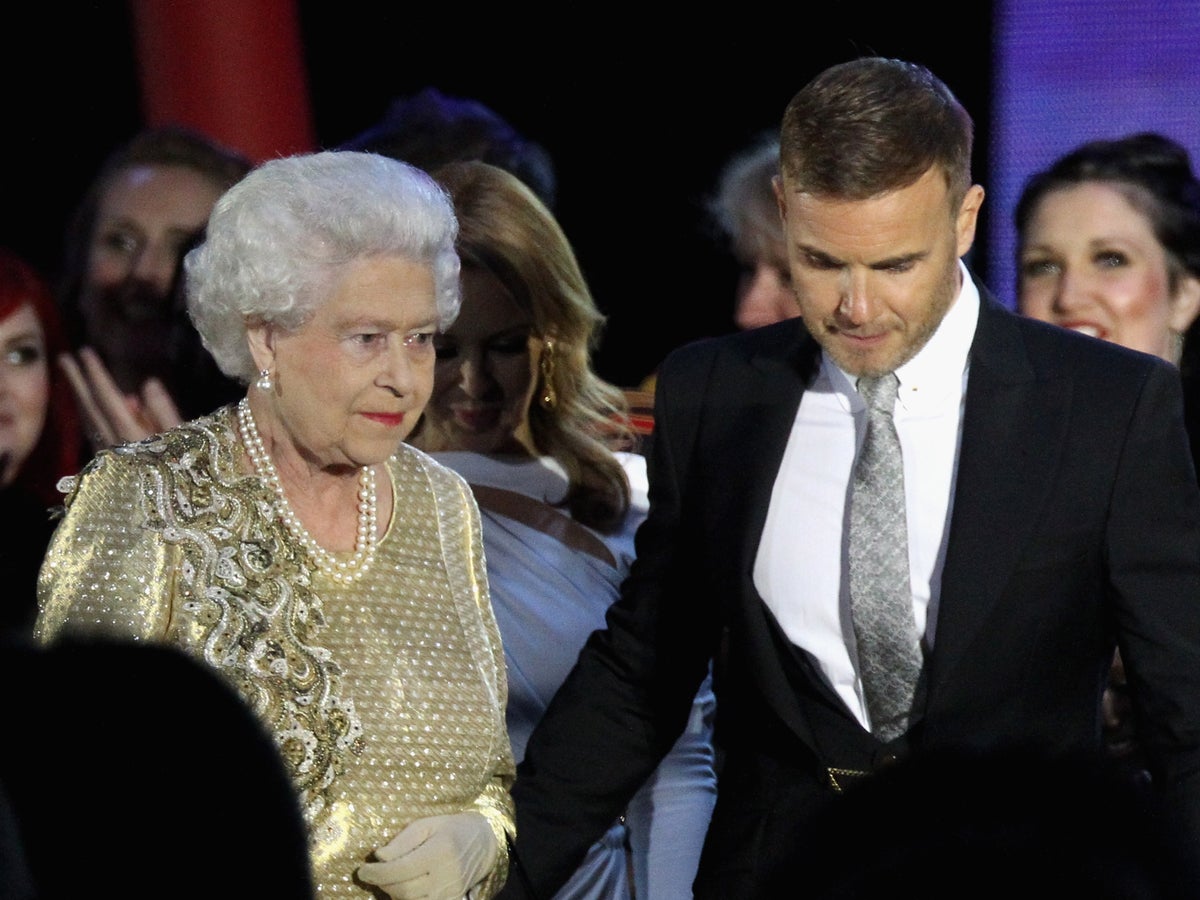 Royal fans are remembering Queen Elizabeth II's taste in music after her death aged 96.
Tributes poured in from around the world following Her Majesty's death in Balmoral on Thursday.
In the days after her death, well-wishers have considered some of the things in life that have brought her great joy – and music was among them.
The Queen was a huge musical theater fan and, perhaps surprisingly, even enjoyed some Gary Barlow.
In 2016, the Queen's cousin, Lady Elizabeth Anson, said the monarch was "a fantastic dancer" with "great rhythm".
Speaking of BBC Radio documentary Our Queen: 90 musical yearsShe explained: "The Queen loves theater and musicals show boat, Oklahoma! and Annie, get your gun.
"Those were the melodies that stuck in your head and were very danceable."
Others told the documentary that their tastes are "mainstream," without "airiness."
Below we look at ten of the Queen's favorite songs. Among them is "Sing", co-written by Andrew Lloyd Webber and performed by Barlow and the Commonwealth Band feat.
Also on the list are two anthems: "The Lord is My Shepherd" and "Praise, My Soul, The King of Heaven".
The Queen's Favorite Songs:
1. "Oklahoma!" by Howard Kiel
2. Anything You Can Do off Annie, get your gun by Dolores Gray and Bill Johnson
3. "Singing" by Gary Barlow and the Commonwealth Band with the Military Wives
4. "Cheek to Cheek" by Fred Astaire
5. "The White Cliffs of Dover" by Vera Lynn
6. "Leaning on a Lamppost" by George Formby
7. "Praised, my soul, the king of heaven" (hymn)
8. "The Lord Is My Shepherd" (Hymn)
9. "Lester Lanin Medley"
10. "Milanollo Regimental March"
https://www.independent.co.uk/arts-entertainment/music/news/queen-favourite-songs-gary-barlow-fred-astaire-b2171024.html What music did the Queen listen to? From Gary Barlow to Fred Astaire