Entertainment
Warhol's Marilyn Monroe painting sells for £157.8million at auction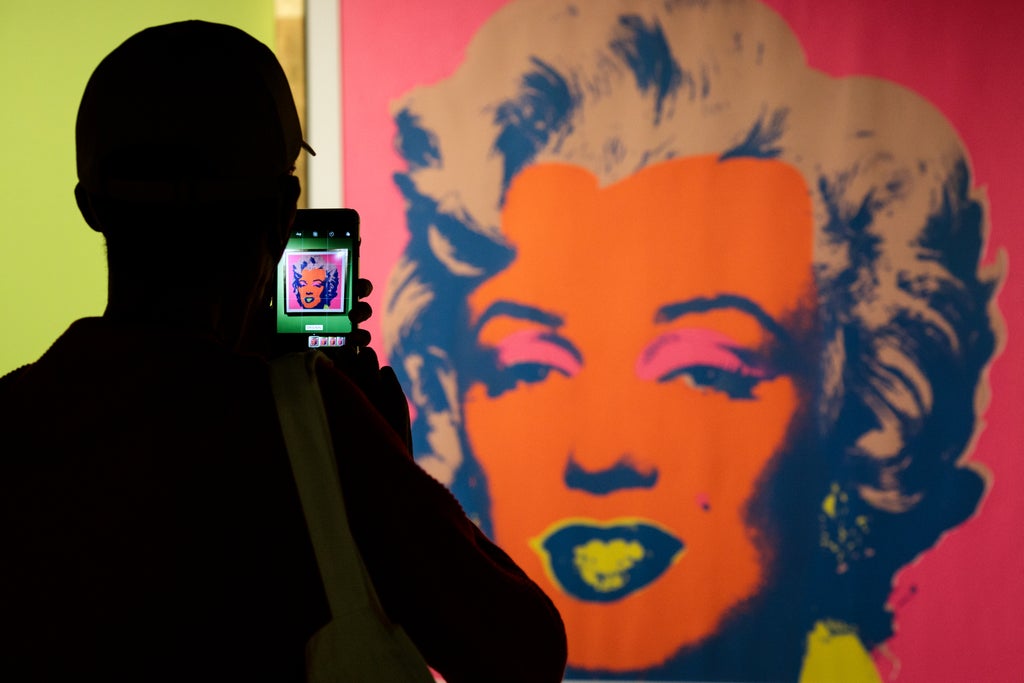 Andy Warhol's 1964 silkscreen portrait of Marilyn Monroe has sold for a record-breaking $195 million (£157.8 million).
The paintings, Shot Sage Blue Marilynis one of the many paintings in the series Warhol did of Monroe after she died of a barbiturate overdose in 1962.
Warhol's painting was in the collection of Swiss art dealers Thomas and Doris Ammann and was auctioned at The Christie's in New York on Monday May 9th.
The painting's pre-sale estimates were as high as $200 million.
The painting sold for a hammer price of $170 million, according to US art dealer Larry Gagosian Bloomberg. Additional fees such as a buyer's price gave it a final value of $195 million.
"Shot Sage Blue Marilyn is the absolute pinnacle of American pop," said Alex Rotter, Christie's chairman of 20th and 21st Century Art, in a statement announcing the auction. "The painting transcends the genre of portraiture and replaces the art and culture of the 20th century."
The sale smashed the record for a 20th-century artwork, Pablo Picasso's Women of Algiers, which sold for $179.4 million in 2015.
According to Christie's, all proceeds from the sale will go to the Switzerland-based Thomas and Doris Ammann Foundation Zurich, which works to establish health and education programs for children around the world.
Warhol painted this piece based on a promotional photo of Monroe from the 1953 film Niagara.
https://www.independent.co.uk/arts-entertainment/art/news/andy-warhol-marilyn-monroe-dipytch-b2075399.html Warhol's Marilyn Monroe painting sells for £157.8million at auction