News
The missing nurse assistant was on her way home when she disappeared, police believe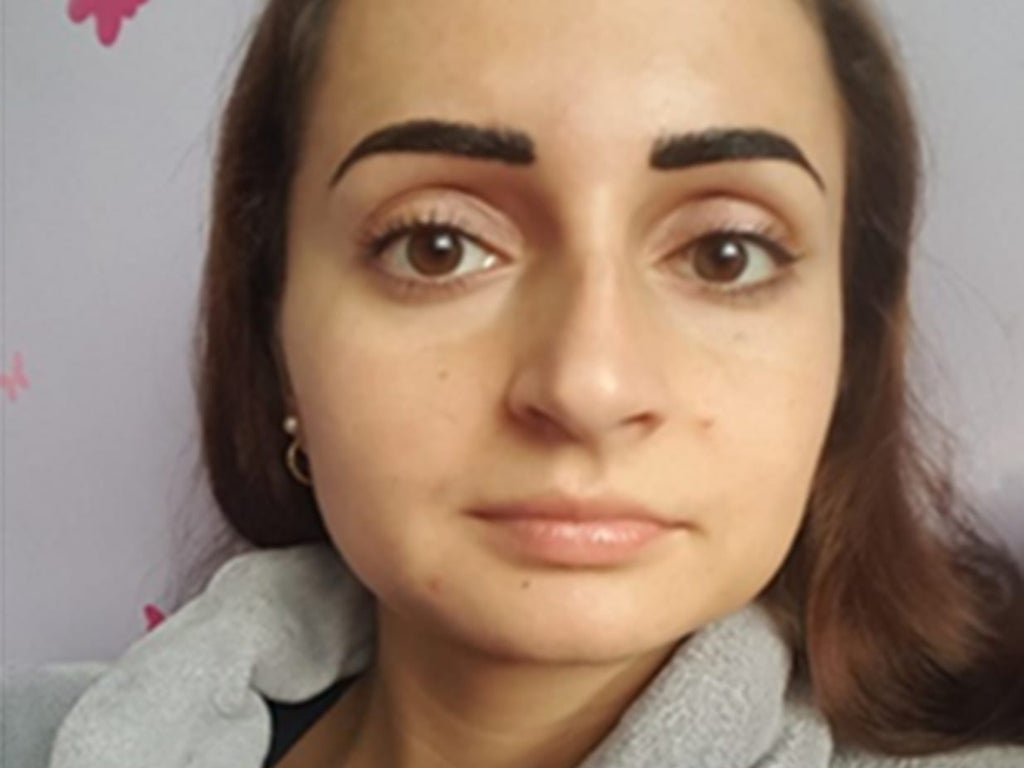 A missing senior nurse assistant is said to have disappeared on her way home from work in London, according to the police.
Petra Srncova, who works at Evelina London Children's Hospital in Westminster, was reported missing by a colleague last week.
The Metropolitan Police said the 32-year-old was last seen in Camberwell in south London, where she lives, after catching two buses home on the last Sunday in November.
"She's from the Czech Republic so she doesn't have a family here," said Harriet Harman, a local MP. The Independent as she posted posters around the local area on Saturday.
"And so it's really important that we raise awareness about the fact that she's missing and ask people to help the police to help find her."
The Met said officers were "increasingly concerned" about her disappearance in a call for information seeking the missing hospital staff.
'She's here working for our NHS,' said Mrs Harman The Independent near where Miss Srncova lives in Camberwell. "I feel a special responsibility. We have to try and help find her. "
A man has been arrested in connection with her disappearance and remains in custody until Saturday morning. The Met said it would not release any further information about the arrest at this time.
Ms Srncova left the central London hospital where she worked at 19:45 on November 28.
It is assumed that she withdrew money from a withdrawal point before boarding a bus to Elephant and Castle.
The 32-year-old Czech-born woman is said to have changed buses as she continued her journey home to Camberwell.
She was last seen in this south London area just after 20:22pm, according to the Met.
Evelina London Children's Hospital tweeted on Saturday: "We are deeply concerned about our valued colleague Petra who is missing."
Detective Chief Inspector Lucy O'Connor said: "The disappearance of Petra is very unusual and we are really concerned for her."
"Her family in the Czech Republic are also very worried about her and just want to know where she is."
Ms Harman told Camberwell newspaper on Saturday: "Her relatives in the Czech Republic are grieving, they haven't heard from her. Nobody has."
The Labor MP and local councilors handed out posters calling for information about Ms Srncova's whereabouts to local businesses and residents in the area around the missing woman's home near Camberwell Green on Saturday.
Dora Dixon-Fyle, councilor for the ward of Camberwell Green, said: "I think with each passing day we are more and more concerned about her whereabouts. If you know of anything she could be in, please contact the police. "
She told The Independent The council encouraged women to walk where they lived and showed us her and a local policewoman where they felt unsafe in the area. A "walk and talk" scheme – rolled out in some London boroughs – allows women to do this with officers, she said.
Anyone who has seen Ms Srncova or has information about her whereabouts is asked to contact police. They can call 101 or tweet @MetCC referencing 21MIS037753.
https://www.independent.co.uk/news/uk/crime/petra-srncova-missing-nurse-london-b1974209.html The missing nurse assistant was on her way home when she disappeared, police believe