Taylor Hawkins Foo Fighters Tribute Concerts: Everything You Need To Know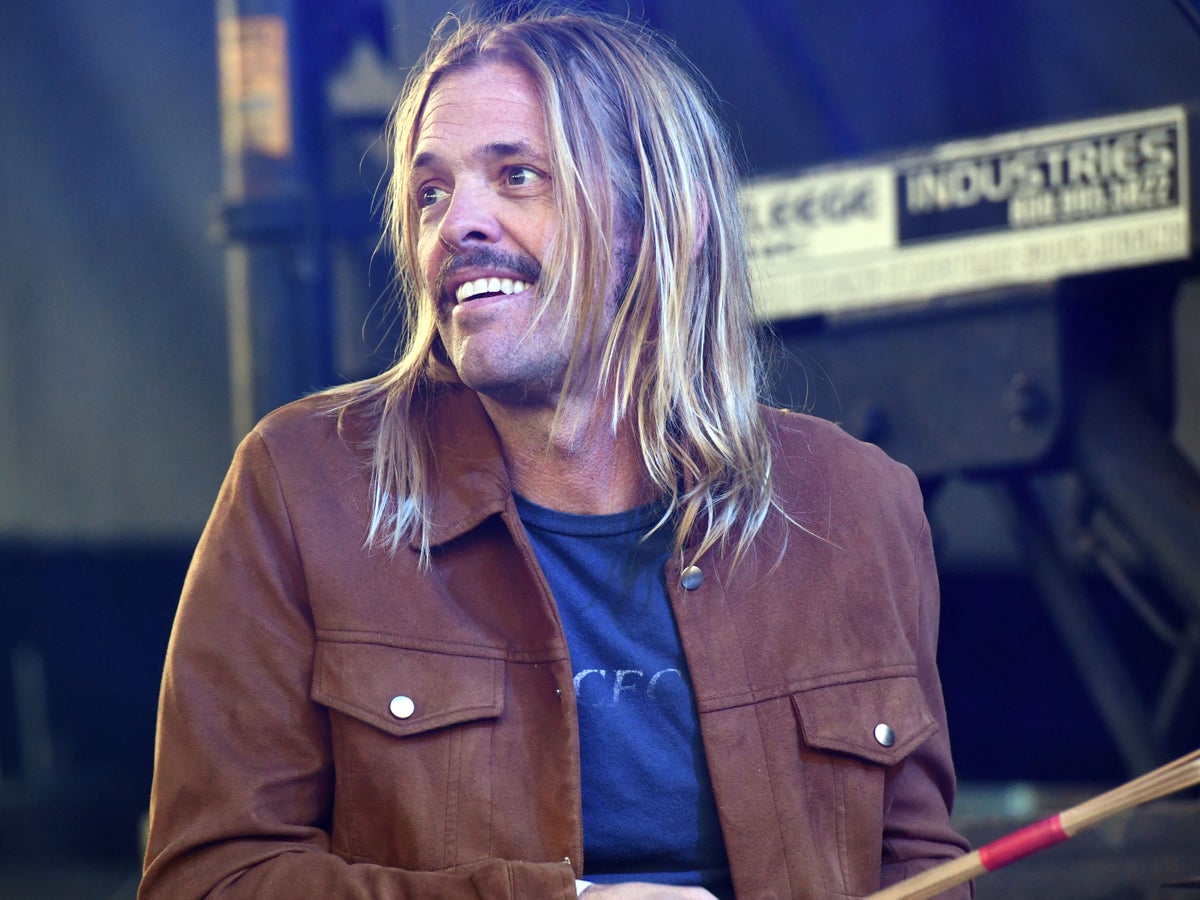 More acts have been added for next month's highly anticipated Taylor Hawkins tribute concerts.
Three months after the death of Foo Fighters drummer Taylor Hawkins, the band, along with the Hawkins Family, announced two star-studded tribute concerts to celebrate his life.
The first concert will take place on September 3 at London's Wembley Stadium, the second on September 27 at the Kia Forum in Los Angeles.
Acts like Nile Rogers, Travis Barker and Taylor's son Shane Hawkins will be on the bill alongside artists like Liam Gallagher, Brian May and Mark Ronson.
Chris Rock will also have a special guest appearance alongside Dave Chappell.
Charity, Music Support, who help people working at music and live events who are affected by mental illness and/or addiction, have been announced as one of the gig beneficiaries.
In an online statement, the charity said they were "incredibly grateful, touched, honored and privileged to have been selected as one of the beneficiary charities for these amazing shows."
MusiCares, which provides services and support to the people behind the music, will also be a charity partner of the event. Both charities were chosen by the Hawkins family.
Paramount has said they will be streaming the events live. More information on where to watch the Gigs is below.
Tickets for Foo Fighters' Taylor Hawkins tribute concerts in London and LA were released on June 17th. Tickets are still available, but demand is high.
Nirvana bassist Krist Novoselic will join Dave Grohl for upcoming concerts honoring Taylor Hawkins.
The late Foo Fighters drummer, 50, was found dead in his hotel room in Colombia in March. A cause of death is not yet known.
Where to buy tickets in the UK
Tickets for the London show have been available from Ticketmaster since June 17 at 9am.
Where to buy tickets in the US
Tickets for the LA show went on sale on June 17 at 9:00am PDT on Ticketmaster.
What is the lineup?
In addition to Foo Fighters, the lineup features Brian May, Liam Gallagher, Miley Cyrus, Alanis Morissette, and special guest appearances from Dave Chappell and Chris Rock.
The London lineup includes:
Travis Barker
Nandi Busell
Martin Kammern
Chris Chaney
Chevy metal
Stewart Copeland
Josh Freese
liam gallagher
Violet Grohl
Omar Hackim
Justin Hawkins
Shane Hawkins
Joshua Homme
Chrissie Hynde
James Gang
Alain John
brian johnson
John Paul Jones
Kesha
Gregor Kurstin
Geddy Lee
Alex Lifeson
Brian May
Krist Novelselic
Nile Rogers
Mark Ronson
Luke Spiller
super weed
RogerTaylor
Rufus Taylor
Lars Ulrich
Wolfgang Van Halen
Plus a special guest appearance from Dave Chappell and Chris Rock
Where can I watch the gig?
You can watch the London show live on Saturday 3 September at 4:30pm BST.
Where to see live:
Paramount+ (US only)
MTV YouTube Channels (Worldwide)
Pluto TV (International)
Where to watch on demand:
Paramount+ (Worldwide) starting September 3
Pluto TV and MTV (on demand) beginning the week of September 5th
On Twitter, the Hawkins family offered a touching tribute. His wife Alison wrote, "In celebration of his life, it is now up to all of us who loved him most to honor Taylor's legacy and the music he gave us."
https://www.independent.co.uk/arts-entertainment/music/news/taylor-hawkins-foo-fighters-tribute-concerts-tickets-watch-b2147518.html Taylor Hawkins Foo Fighters Tribute Concerts: Everything You Need To Know