Tech
Some malls don't die and this company helps them keep stock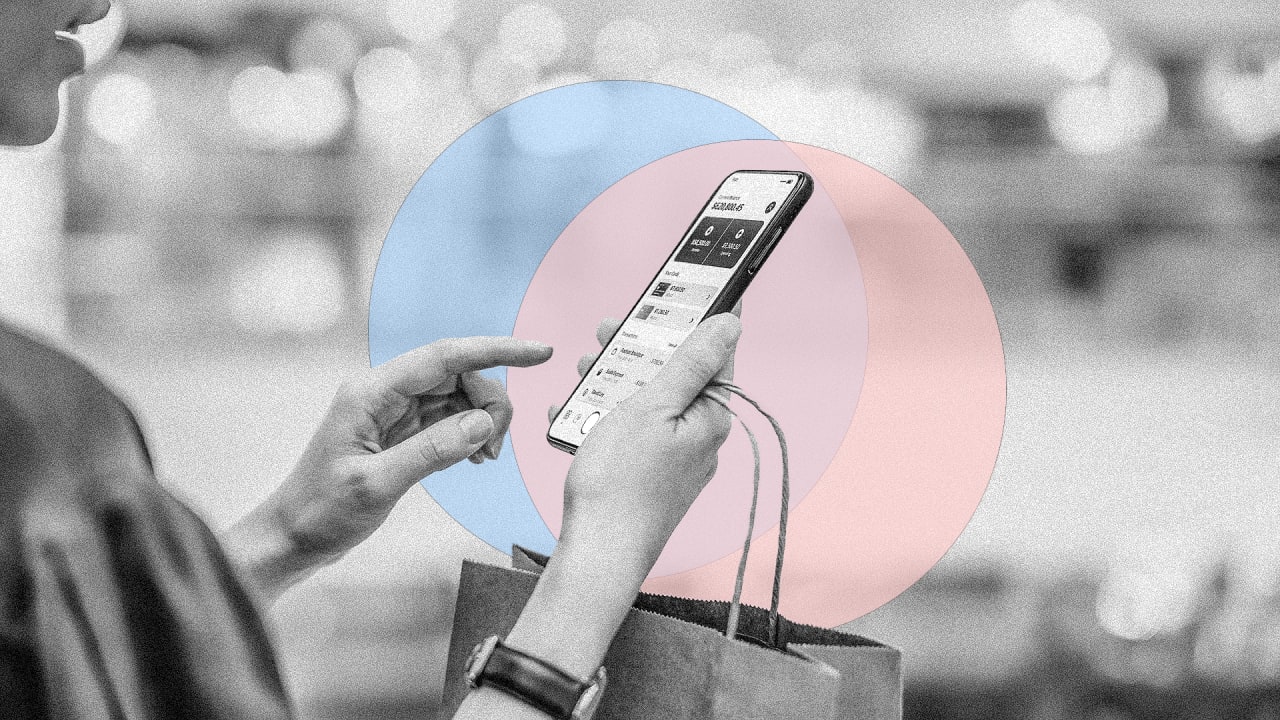 The mall's death was widely reported. Dying malls see anchor tenants fail or flee, and the rise of e-commerce has led many shoppers to do much of their shopping online rather than in-store. Physical malls and malls seem to be a dying breed. Except where they aren't.
"Consumers still go to physical malls in large numbers," says Peter Tonstad, CEO of placewise, a digital marketplace management company. In the US, foot traffic in shopping malls exceeded pre-pandemic levels in July 2021, and some markets saw retailer traffic increase by almost 300% in 2021. This is in stark contrast to retail as a whole, which has been the case to date hit by the pandemicbut for some malls and malls — particularly in smaller towns and suburbs — surprisingly, customers haven't gone away.
Placewise works with these malls to retain these customers before they do. The company helps mall owners and operators tap into the e-commerce bonanza that's rapidly transforming the way their tenants do business.
"Shopping malls have been sitting on the sidelines looking at consumers and tenants who have gone digital, but they're just doing what they've always done," says Tonstad. "For shopping centers to be successful in the future, they really need to have a direct relationship with the consumer."
Building that relationship requires a rethink of what the physical mall is doing today. Placewise works with more than 1,100 shopping centers around the world to create digital platforms that enable shopping centers themselves to become hybrid online and physical marketplaces.
Through exclusive deals, loyalty programs and other discounts offered to shoppers, Placewise partners with malls to develop apps and digital marketing to entice shoppers back through their doors. Instead of the individual e-commerce system each of their tenants have, malls use Placewise to provide shoppers with a mall-wide platform that centralizes online shopping, promotions, deliveries and returns in one app.
At a time when almost every store has an e-commerce channel, it might be hard to imagine visiting multiple stores in a digital mall instead of simply going to those stores' more established websites. But Tonstad says this concept makes particular sense in some smaller communities, where many such centers remain some of the only shopping opportunities. Adding opportunities for digital access to these places can help expand their relevance.
In the US, they partnered with the mall's owner, Centennial Group Implement this system in shopping malls in Vancouver, Washington and Aurora, Illinois. Colleen Heydon is senior vice president of marketing at Centennial Group, and she says the tools Placewise has helped her company launch "allow our malls to deepen the relationship with their most loyal customers." Their app-based loyalty program, MyPerks, delivers personalized content based on customer preferences, from targeted sales to details about specific retail offers.
Tonstad says Placewise has been able to give clients like these a more fruitful relationship with their customers, converting physical visits into digital connections that the malls can use for marketing purposes or even direct sales. Some customers have seen more than 30% of their physical customers become digital customers after three years. According to Tonstad, the top performing clients were able to get 70% of their physical visitors to use the digital platform.
The company is also building the opportunity for malls to have a more traditional online shopping presence, with a unified checkout system for all retailers and the option to have bundled delivery or centralized on-site pickup of purchases in multiple stores. They're even helping some of these malls become their own mini-fulfilment centers, acting as, say, more local versions of the giant warehouses that ship Amazon orders. This can make the process of returning or exchanging an online purchase quicker and less polluting, says Tonstad. For smaller communities outside of major metropolitan areas where fast e-commerce delivery is rare, being able to do all of this in one mall location can be a boon.
A customer, the Norwegian operator of shopping centers scale, has seen this e-commerce move pay off in the smaller communities where it has some of its two dozen locations. "They could have local towns. . . of 100,000 people, and they usually have more than half in their database now," says Tonstad.
Preserving first-party user data when customers sign up for the system in exchange for deals and loyalty programs will be critical for malls as they transition to this hybrid future of mall and online shopping, says Tonstad. Customers are already prepared for this type of shopping. Adding a digital layer over the physical mall simply combines two familiar ways of shopping. "The mall then becomes just another distribution channel," says Tonstad.
https://www.fastcompany.com/90732889/how-one-company-is-helping-malls-hang-onto-the-customers-they-still-have?partner=feedburner&utm_source=feedburner&utm_medium=feed&utm_campaign=feedburner+fastcompany&utm_content=feedburner Some malls don't die and this company helps them keep stock