Sam Fender cancels tour to deal with mental health: 'My friends have been worried about me for a while'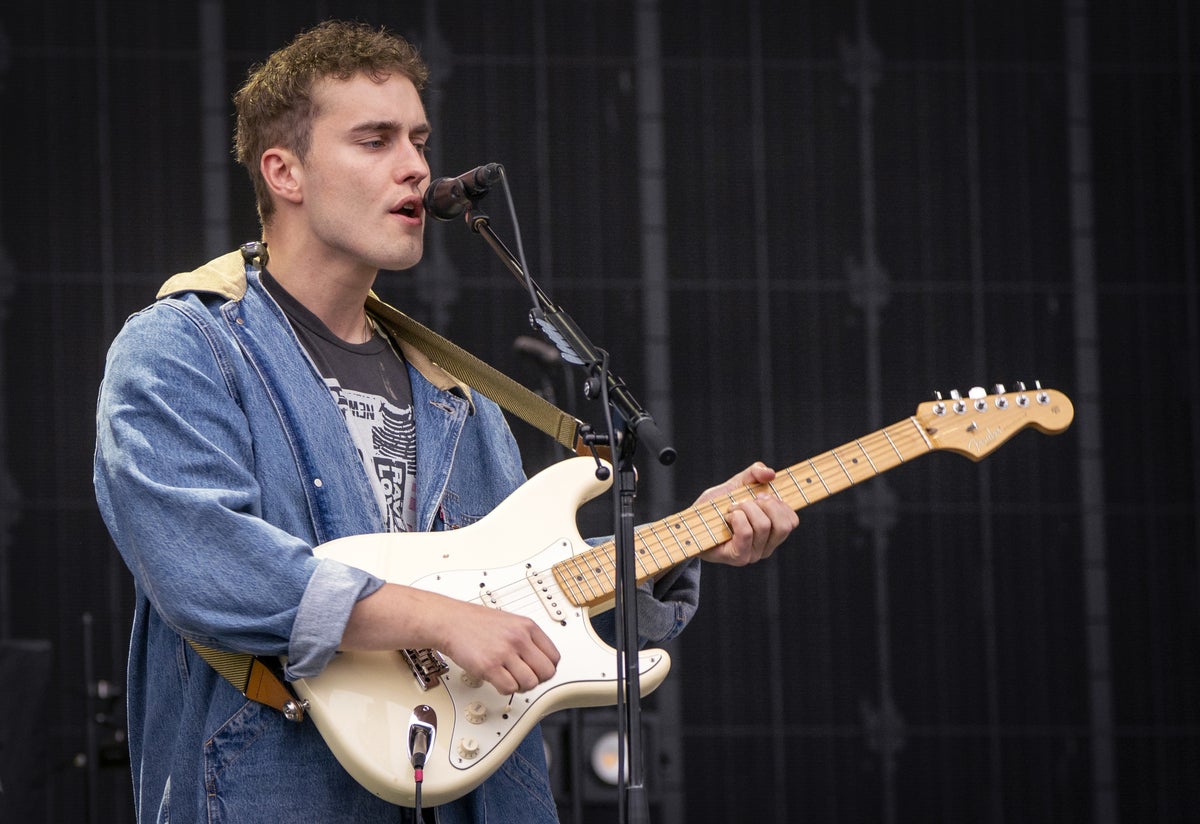 Sam Fender has canceled the rest of his North American tour dates to take care of his mental health.
The 28-year-old British artist was scheduled to perform in Portland, Seattle and Vancouver later this month, as well as supporting Florence and the Machine with a New York concert at Madison Square Garden and a set at the Las Vegas festival Life Is Beautiful.
However, in a recent announcement on his social media accounts on Monday (September 12), Fender said he was taking "a break from the road."
"It seems totally hypocritical of me to be promoting discussions about mental health and writing songs about it when I'm not taking the time to take care of my own mental health," he began.
"For over a year I have been neglecting myself and not dealing with things that have touched me deeply. It's impossible to do this work on myself on the go, and it's exhausting to fake happiness and well-being for the business.
"My friends and co-workers have been worrying about me for a while and it's not getting any better if I don't make the time," continued the "Spit of You" singer.
"I'm eternally overwhelmed by the love and support from our fans and I hate to let you down, but my well-being is beginning to affect everything I do, including my performances."
"I refuse to go out there and not give it my all EVERY time because you all deserve nothing less," added Fender. "As a result, I unfortunately have to take some time off the road."
He went on to list his canceled North American dates, while continuing to write, "I'm also particularly sorry to anyone who has been awaiting news of UK record store postponements but the decision has been made to cancel these shows (hopefully we can we're doing some work for these ticket holders, you'll hear from us soon) so I can come back stronger.
"Super excited for Australia at the end of November and all that's to come in 2023 – St James' Park man bloody amazing," he concluded. "Me and the boys are burned out and we need this time. Thank you for always sticking with us."
The rock singer recently announced his two upcoming headlining dates in Newcastle, calling the performance a "childhood dream come true".
Fender is currently shortlisted for the 2022 Mercury Prize.
If you are experiencing or struggling with feelings of need and isolation, the Samaritans offer support; You can speak to someone free of charge and confidentially on 116 123 (UK and ROI), email jo@samaritans.org or visit the Samaritans website for details of your nearest branch.
If you are a US resident and you or someone you know needs mental health help right now, call the National Suicide Prevention Helpline at 1-800-273-TALK (8255). The Helpline is a free, confidential crisis hotline available to everyone 24 hours a day, seven days a week.
If you are in another country, you can go to www.befrienders.org to find a hotline near you.
https://www.independent.co.uk/arts-entertainment/music/news/sam-fender-cancels-tour-mental-health-b2165634.html Sam Fender cancels tour to deal with mental health: 'My friends have been worried about me for a while'