Rosie O'Donnell says she feels 'bad' for making fun of Anne Heche before 'terrible' car accident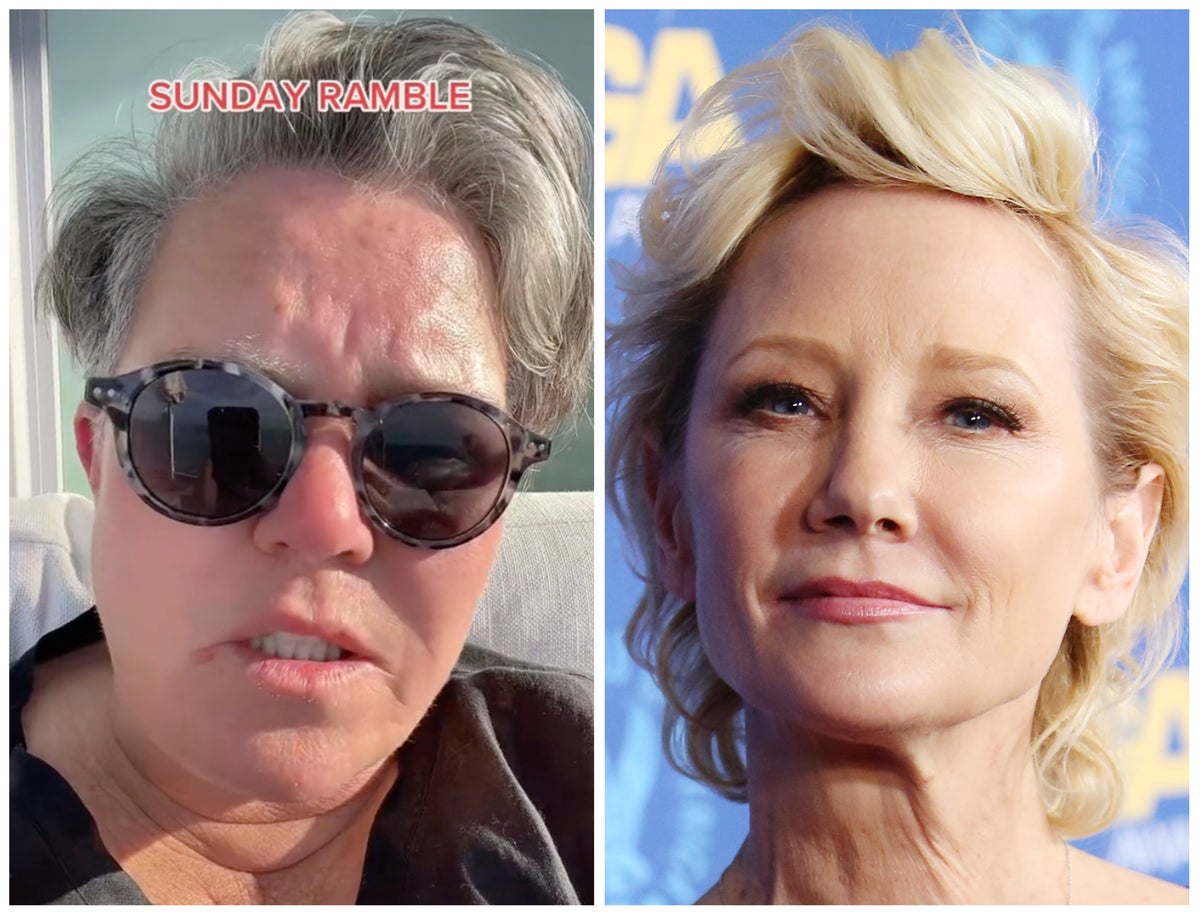 Rosie O'Donnell has expressed regret at making jokes about Anne Heche in the past in the wake of the actor's "terrible" car accident.
Actress Heche, 53, was hospitalized with severe burns last Friday (August 5) after she slammed her car into a house in the Mar Vista neighborhood, which then caught fire.
She later went into a coma and is in "critical condition," her representatives told the media.
"So I can't stop thinking about Anne Heche's accident and how horrific it is," O'Donnell said in a TikTok video. "I feel bad for making fun of her – [she] talked to Barbara Walters about a relationship with extraterrestrials."
O'Donnell was referring to a 2002 New York stand-up comedy show where she poked fun at Heche's 2001 interview with veteran journalist Walters.
The comedian also took aim at Heche's marriage to her then-husband, cinematographer Coleman Laffoon, during the show, saying, "What the heck was that train wreck?"
"I wonder if she's okay," O'Donnell said in the new TikTok. "I think it's a miracle she didn't kill anyone and I thank god or goddess or whoever for that. And I hope she survives, but wow. What a tragic story."
Heche is being investigated for DUI as well as hit and run for the accident that happened when her car went off the road at a T-junction, police say.
No one was injured in the incident and no arrests have been made in the ongoing proceedings.
It took 59 firefighters an hour to extinguish the fire at the scene.
https://www.independent.co.uk/arts-entertainment/comedy/news/rosie-o-donnell-anne-heche-car-crash-coma-b2142138.html Rosie O'Donnell says she feels 'bad' for making fun of Anne Heche before 'terrible' car accident