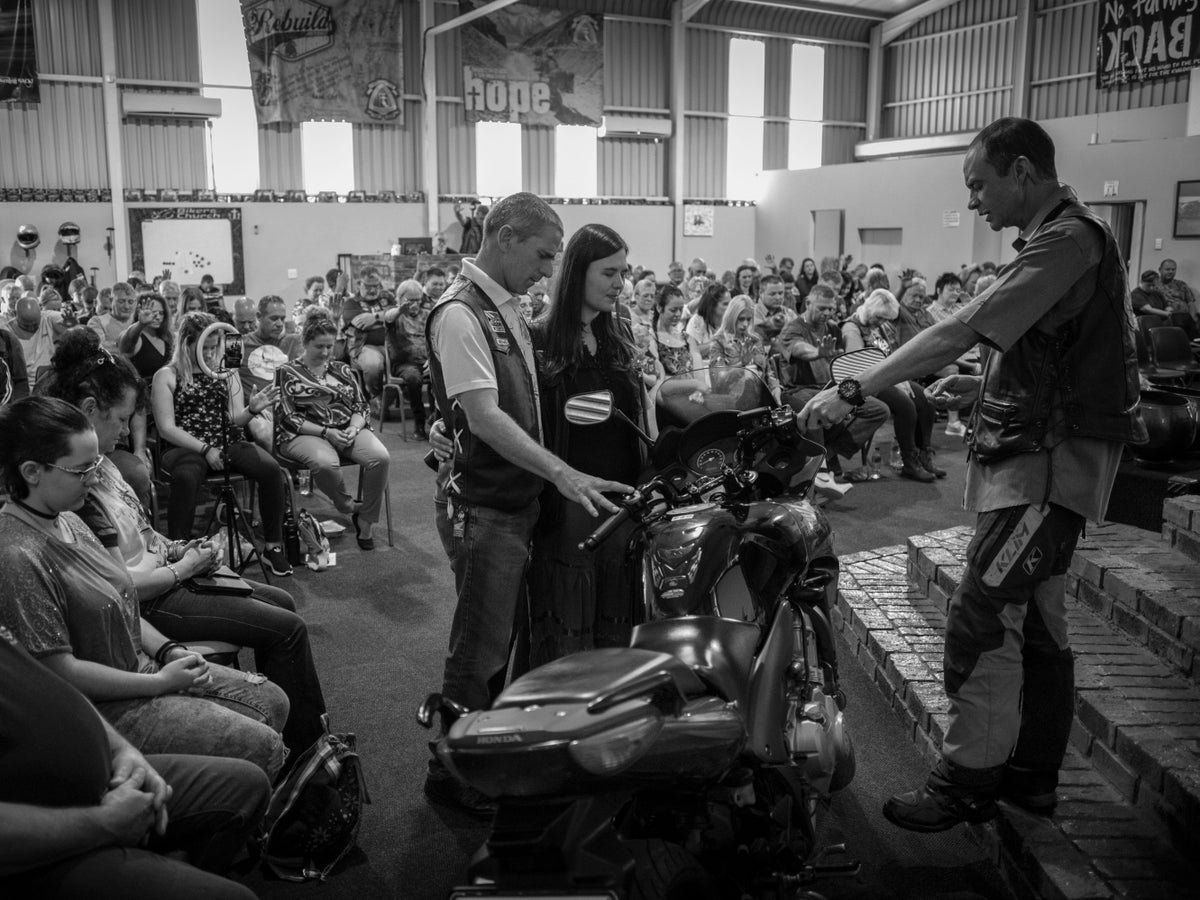 Mounted on their metal horses, they race down the highway en route to a service at the nearby church.
Heads turn and people look up from their phones as the CMA (Christian Motorcyclists Association) drives to a small non-biker church for Sunday non-denominational service to spread the Word of God.
Motorcycle gangs and clubs are often associated with the tough, often banned, motorcycle clubs like Hells Angels, Bandidos and Warlocks.
In contrast, the CMA, founded in 1975 by Arkansas Pastor Herb Shreve, aims to bring the word of God to the biker communities they ride with.
Established in 1980, CMA South Africa has more than 1,000 members in most cities across the country. It is a multi-denominational, multi-ethnic ministry and uses "friendship evangelism" within the biker community to try to reach bikers who may need help and who can ultimately give their lives to God and become members.
Her ministry also includes praying for safe driving, new bikes at the club, supporting motorcyclists and motorcyclists in the hospital, and traveling to motorcycle rallies to offer support at their stands.
By taking the Bible to the streets and to fellow motorcyclists, the CMA seeks to bring the Word of God into an often misunderstood and feared culture.
EPA
https://www.independent.co.uk/arts-entertainment/photography/christian-motorcycle-club-photos-b2093358.html Riding for the son: In a Christian motorcycle club