Ricky Gervais appears to be responding after Stewart Lee trashed After Life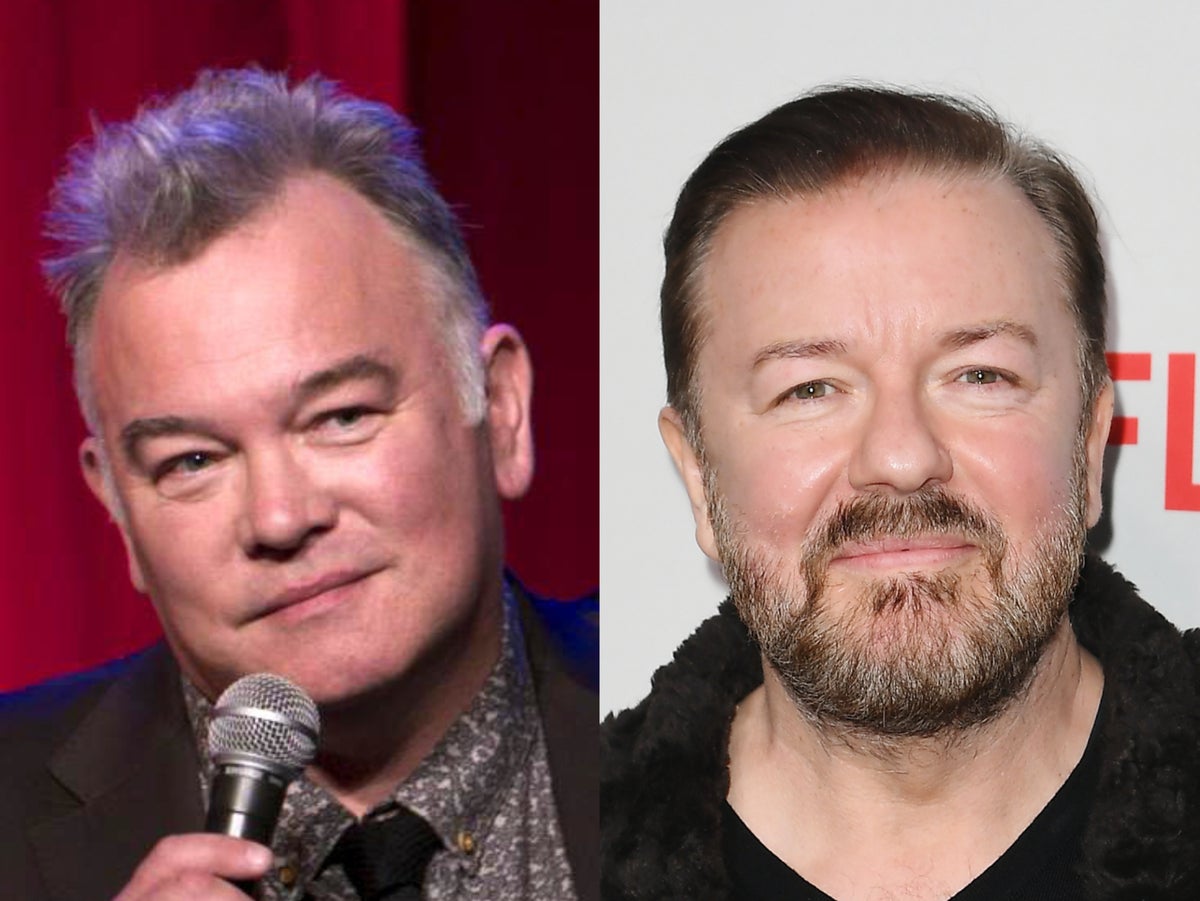 Ricky Gervais has apparently responded to comedian Stewart Lee's criticism of his Netflix series After the live.
That office The creator's latest comedy-drama premiered its third and final season on the streaming service earlier this year.
In an interview with Rob Brydon for his podcast Brydon &described Lee After the live as "abysmal" and also branded it as "one of the worst things ever done by man".
While Ricky Gervais has yet to explicitly acknowledge Lee's taunt, he tweeted on Saturday (September 10), "Watch the award-winning, record-breaking #AfterLife now on Netflix around the world."
Alongside this message, he shared a clip from the series in which his aggressive character, Tony, calls someone else a "fat, hairy, nosy c**ksucker."
Gervais has also "liked" a number of posts about Lee from his fans, including one in which someone described Lee as "never funny."
Another tweet that Gervais "liked" read, "I don't even know who Stewart Lee is but his comments about him After the live really makes him look like a sad, bitter person."
You can read The Independent's review of After the live's third and final season here.
Lee's new stand up show, Reason Leeplays at London's Leicester Square Theater from 16 September until the end of the year before touring nationally.
After the live can be streamed on Netflix.
https://www.independent.co.uk/arts-entertainment/tv/news/ricky-gervais-stewart-lee-after-life-netflix-b2165101.html Ricky Gervais appears to be responding after Stewart Lee trashed After Life