Queen Elizabeth: Piers Morgan urges Vladimir Putin to 'express your condolences where the sun doesn't shine'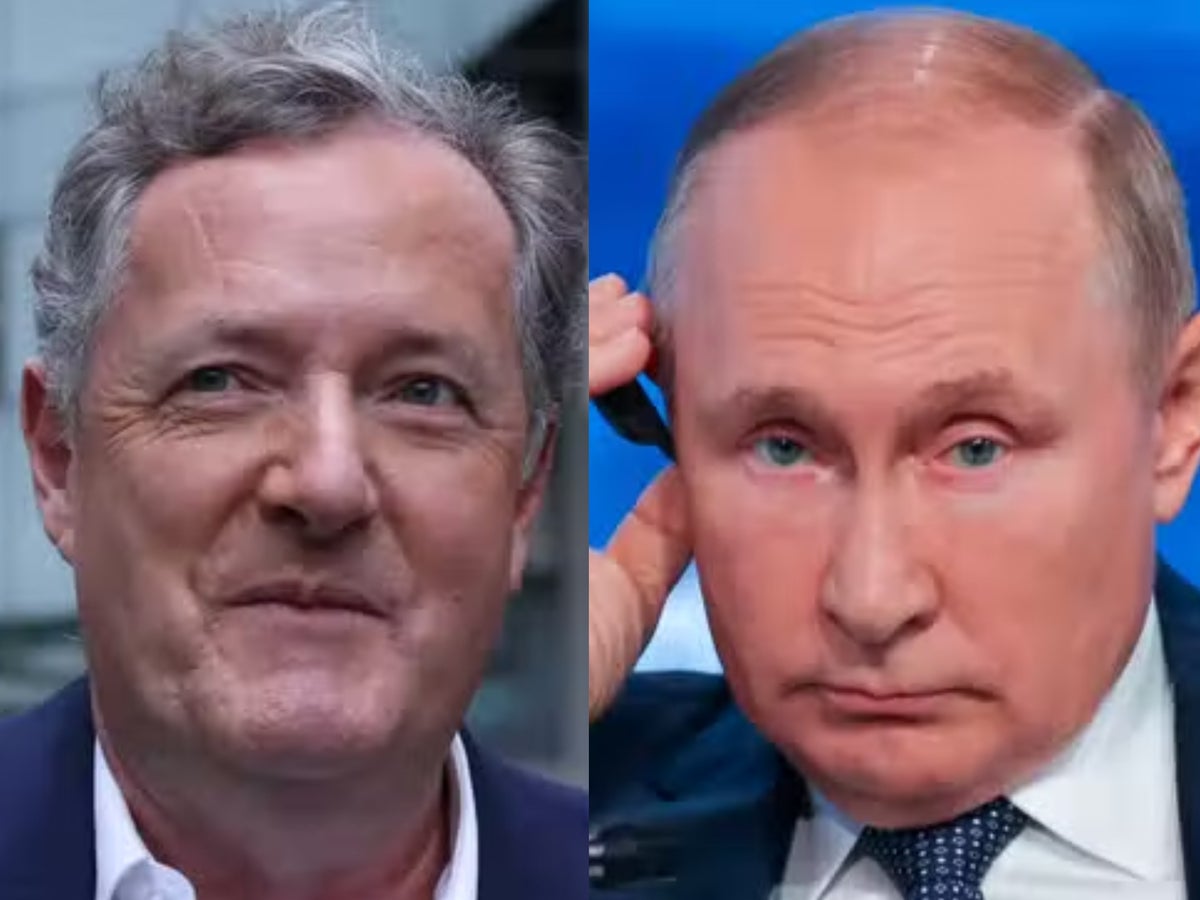 Piers Morgan has urged Russian leader Vladimir Putin to "extend his condolences" to Queen Elizabeth II.
The King died peacefully in Balmoral on Thursday 8 September aged 96.
The news of her death has sparked widespread tributes from her family, world leaders and stars of film, television and music.
Morgan was among those who delivered a message praising the late Queen, calling her "the greatest thing ever" and the "essential essence of Britishness".
the previous Good morning Britain However, the host had strong words for the Russian President, who was one of the many world leaders to speak out after the Queen's death.
Putin sent a telegram to King Charles III, the Queen's son, who is now Britain's new monarch.
"Elizabeth II rightly enjoyed the love and respect of her subjects and authority on the world stage for many decades. I wish you courage and perseverance in the face of this grave, irreparable loss," wrote Putin, who met with the Queen while she was alive.
Follow the latest updates as the world pays tribute to Queen Elizabeth II
Commenting on Putin's tribute, Morgan said on Thursday (September 8): "You know who just made a statement, Vladimir Putin offers his condolences to Britain for the irreparable loss.
"You know what Putin, you can express your condolences."
He continued: "It is the loss you are inflicting on people in Ukraine that I worry about. So stick your condolences where the sun doesn't shine."
Russia's invasion of Ukraine continues, with US Secretary of State Antony Blinken telling Ukrainian President Volodymyr Zelenskyy that the war is at a "key juncture".
Elsewhere, Daniel Craig paid tribute to the Queen. He previously recalled a "very funny joke" she once made at his expense.
Follow the latest updates as the world pays tribute to Queen Elizabeth II
https://www.independent.co.uk/arts-entertainment/tv/news/queen-piers-morgan-putin-tribute-b2163626.html Queen Elizabeth: Piers Morgan urges Vladimir Putin to 'express your condolences where the sun doesn't shine'