Entertainment
Nitram Film Review: The Port Arthur Massacre Drama asks the necessary questions about gun violence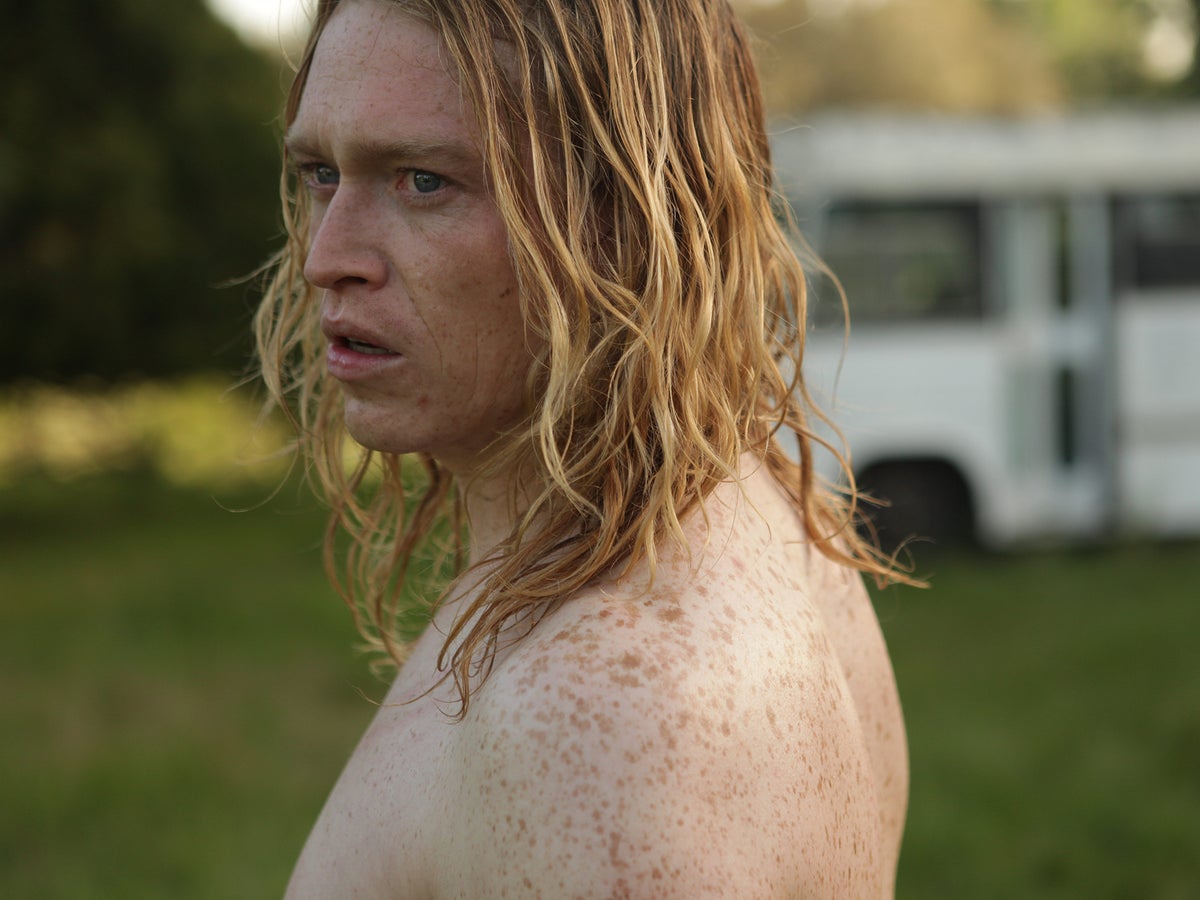 Directed by Justin Kurzel. Cast: Caleb Landry Jones, Judy Davis, Essie Davis, Anthony LaPaglia. 15, 112 minutes
"We don't understand. And I don't think we ever will," says the police officer on TV, somewhere in the background of Justin Kurzel's dark new drama Nitram. The footage is real – a cropped news report broadcast after the Dunblane massacre in 1996, in which a gunman shot dead 16 pupils and a teacher at a primary school outside Stirling, Scotland. His terror was considered unfathomable. Two new firearms laws were quickly introduced, banning private ownership of most handguns in the UK.
Kurzel's film traces the weeks and days leading up to a second mass shooting a month later, on the other side of the world in Port Arthur, Tasmania. But it quietly challenges the words so often (and understandably) uttered in the shadow of great violence: "We don't understand." It's a notion that underpins so much of the true crime genre, a self-contained industry that pumps out modern-day bogeys to satisfy the public's morbid fascination. We transform murderers into divine totems of evil, all terrifyingly unknowable in nature. But one can boil Kurzel's entire filmography down to asking how and why violence is such an entrenched part of male myth – it feeds the sophisticated ugliness of his 2011 debut snow cityabout a string of murders that ravaged his native Australia in the '90s and the passion from hell of his 2015 recording Macbeth.
Nitram is a sober, difficult but deeply thought-provoking film that honestly questions why we label these crimes incomprehensible while watching the same patterns unfold over and over again. Kurzel never names the perpetrator — a then 28-year-old man who has killed 35 people and is currently serving 35 life sentences with no possibility of parole. The figure depicted is only ever referred to by a fictional nickname, "Nitram" or "the lone gunman". The violence he committed is never shown on screen. The focus is instead on the myriad warning signs that littered the path to that one, horrible day – all either actively ignored or observed by those utterly unable to intervene.
We watch as Nitram (Caleb Landry Jones) walks into a gun store. He hands over $8,000 stuffed in a duffel bag — with no gun license and no intention of registering the guns he's buying. The shopkeeper assures him that everything is fine and keeps muttering the words "too easy" under his breath. On paper, that sounds far too pointedly ironic. But in Kurzel's film, the scene is presented so casually that it plays out like a sickening free fall in slow motion. Those handing over the guns are the only people directly condemning Nitram. In fact, the director seems almost uncharacteristically reserved here, his wide and empty frames putting him (and arguably us) in the role of an observer as opposed to a storyteller.
The parents (Judy Davis and Anthony LaPaglia, both choked with quiet desperation) are at a loss and unable to deal with a child who seems dangerously understimulated by the world around them. His only occupation are the fireworks, which he sets off in the backyard night after night. When Nitram suddenly enters the orbit of an elderly woman named Helen (Essie Davis) – a former actress living in a Miss Havisham-esque state surrounded by dogs and moldy wallpaper – we are allowed to find a brief glimpse of hope in this tenuous connection between the two living ghosts. But Kurzel, who is working on a screenplay by his longtime collaborator Sean Grant, aggressively dismisses the idea that this man was simply misunderstood. Those who are so gracious to him as to ignore his violent impulses pay the ultimate price.
And Jones, who has made a career of Livewire appearances in films like Go out and Three billboards outside of Ebbing, MissouriHe refuses to let his audience rely on simple-minded pathology. It's a savage feat, but one that's approached with commendable nuance – there's a glaring refusal here to simply reduce the character to a set of trademarks donned like a mask. Kurzel ends his film by reminding that although Australia, like Britain, was quick to reform its gun laws in response to the massacre, no state or territory has been fully compliant since. As Nitram asks, has the country really done what it takes to prevent this?
"Nitram" will be in cinemas on July 1st
https://www.independent.co.uk/arts-entertainment/films/reviews/nitram-review-film-b2112886.html Nitram Film Review: The Port Arthur Massacre Drama asks the necessary questions about gun violence