Entertainment
Nadine Dorries: People are comparing the culture secretary to a sketch by Catherine Tate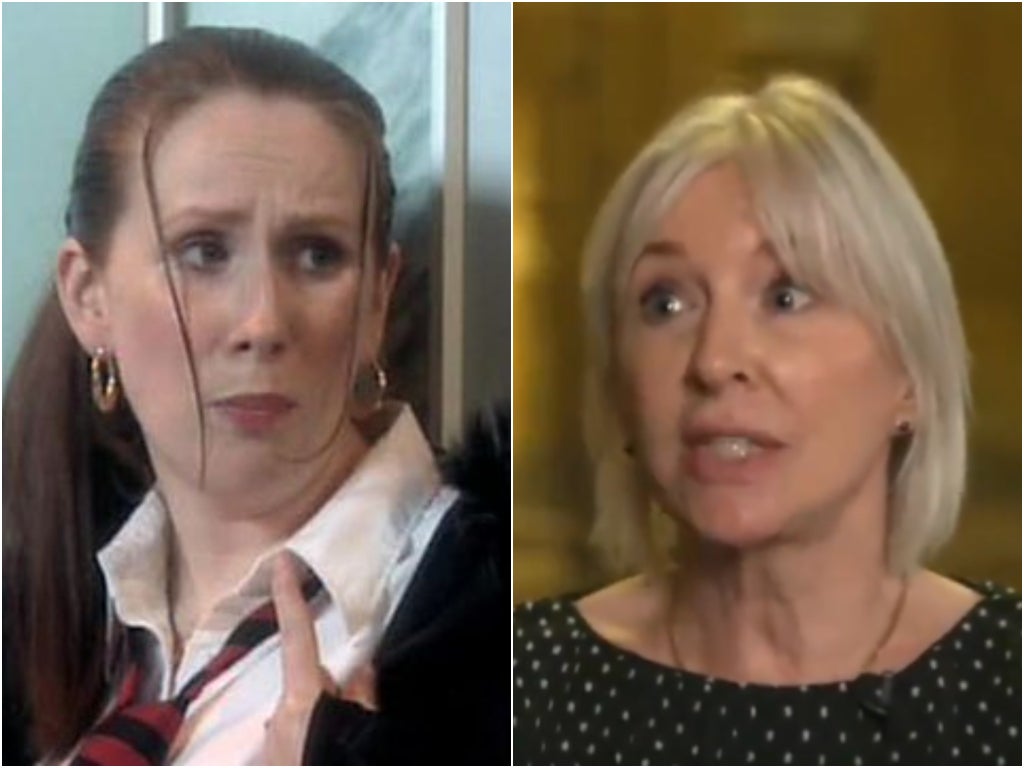 Cultural secretary scene Nadine Dorries fight to protect Boris Johnson in an interview that went viral, with many comparing the clip to Catherine Tate comedy sketch.
Dorries was interviewed by Channel 4 after the prime minister tried to distract from the party controversy by false statement against labor leaders Keir Starmer.
Johnson accuses Starmer of not prosecuting pedophilia Jimmy Savile when he was head of the Crown Prosecution Service. He released statements in the House of Commons in retaliation for Labor criticism of Sue Gray's reporting of parties organized in government during the lockdown.
Channel 4 News presenter Krishnan Guru-Murthy interviewed Dorries, asking her why Johnson spewed out "fake news" and an "old meme repeated by conspiracy theorists" during the attack his was aimed at Starmer.
In a hilarious exchange, Dorries repeatedly shook his head and rolled his eyes in affirmation: "I don't know, I don't know the details."
Towards the end of the interview, she repeated the sentence: "The Prime Minister tells the truth".
Many have compared Dorries' demeanor in the interview to that of Tate's comedian Lauren, a schoolgirl whose catchphrase is "Am I excited?"
The comedian first debuted in 2004 on Performances by Catherine Tate.
She was an irritable teenager, when she felt angry or embarrassed, she responded with defensive reactions such as "Am I bragging?", "I look arrogant." Are not?" and "Do you respect me?"
https://www.independent.co.uk/arts-entertainment/tv/news/nadine-dorries-catherine-tate-sketch-b2005466.html Nadine Dorries: People are comparing the culture secretary to a sketch by Catherine Tate