Tech
Microsoft, General Mills and PepsiCo lead climate protection plan
A consortium of some of the world's best-known design-driven companies and institutions is joining forces to tackle the climate crisis.
Design for the gooda new non-profit organization announced today will develop open-source products and services that meet the United Nations Sustainable Development Goals (SDGs) a Group of 17 goals for building a sustainable future by 2030. Each year the Alliance will find solutions to a different UN goal, starting this year with clean water and sanitation.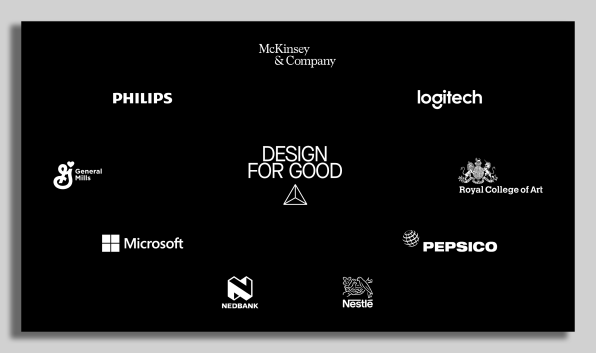 The participating design teams come from General Mills, Logitech, McKinsey & Company, Microsoft, Nedbank, Nestlé, PepsiCo, Philips and the Royal College of Art. Together, the alliance represents more than $400 billion in sales, nearly one million employees and 5,000 designers.
Organizations that have joined the Alliance commit to providing funding and hiring designers on a voluntary basis. Designers can sign up to give five days of their time to develop a scalable solution. From there, they work with other designers, companies, and NGOs to refine the ideas. The best ones are then funded on the premise that they will eventually be produced (and made open-source and royalty-free). Design leaders from the alliance member companies will form an advisory board to oversee the process.
"The magnitude of the environmental and societal challenges we face today – climate change, poverty, water and sanitation, global inequality and injustice – require equal collaboration if we are to find solutions for all people," said Alastair Curtis, Chief Design Officer at Logitech, in a press release. "The role of a designer is to improve the way we live, and this is a unique opportunity to do just that."
The design community has long grappled with its role in perpetuating climate change, and Design for Good is unprecedented in its effort to rally this community en masse. But how exactly that will happen and how big the impact will be remains to be seen. Some of the companies involved have poor environmental records. PepsiCo and Nestlé are often criticized for belonging the world's biggest plastic polluters. And a lot well meant socially oriented designs have failed to meet their high standards.
At the same time, these are companies with tremendous design talent and a proven ability to influence consumer behavior around the world. We will follow this initiative closely over the coming months and years. Check for updates again.
https://www.fastcompany.com/90743957/design-leaders-at-microsoft-general-mills-and-pepsico-lead-ambitious-plan-to-fight-climate-change?partner=feedburner&utm_source=feedburner&utm_medium=feed&utm_campaign=feedburner+fastcompany&utm_content=feedburner Microsoft, General Mills and PepsiCo lead climate protection plan