Marriage: BBC viewers split over slow-moving, realistic Sean Bean drama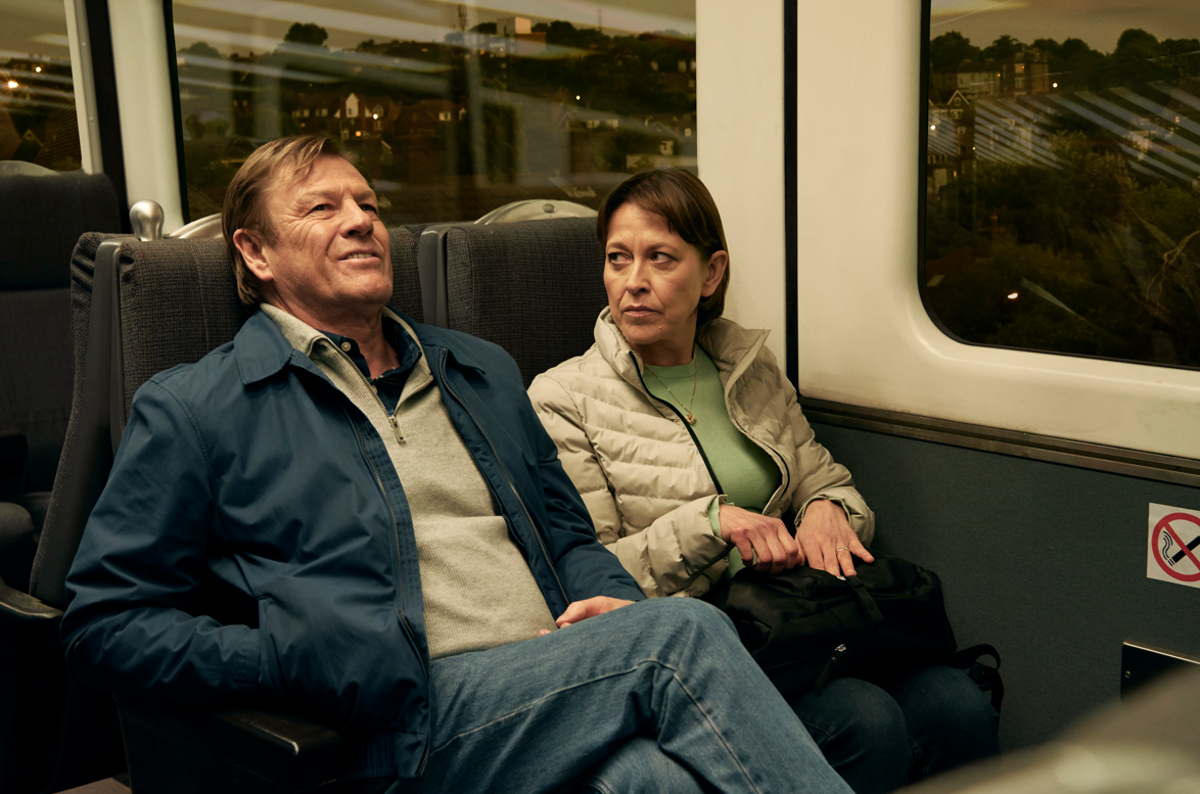 Sean Bean's New Drama, Marriagedivided viewers after last night's (14 August) premiere on BBC One.
The four-part is an intimate portrait of Bean and Nicola Walker's married couple Ian and Emma, ​​who have been together for 27 years.
Marriage is slow to say the least. At one point there is a seven-minute sequence following the preparation of a sandwich.
Some viewers found that too slow, including our critic Nick Hilton, who wrote, "If I wanted to watch a man in his underpants drink milk straight out of the carton, I could afford a live performance. And the subtext would be just as weird and possibly non-existent.
"'It was maybe a bit boring,' admits Ian of another day that has passed in the haze of redundancy. "God, I'd like to be bored," Emma replies. Well boy Emma do I have the show for you?
One Twitter user wrote: "Something has gone horribly wrong when my everyday life is more exciting than a prime time BBC drama."
Another added: "I have to report a robbery. BBC One just stole an hour of my time with their new no drama drama Marriage."
"How can a show with both Sean Bean and Nicola Walker be so dull and boring??? Waiting for something to actually happen," said a third.
A fourth person argued the show was unattributable. "OMG I haven't seen anything this boring in YEARS and as someone middle aged and married for 30 years this is NOT a true reflection of everyday life… thank goodness!"
Many other viewers disagreed, praising Bean and Walker's performances and the lightness of the drama.
"Excuse me but Marriage on the BBC is outstanding. Some people would always groan, but it's sad to see such a widespread aversion to a more contemplative pacing that offers a real slice of realism. Stefan Golaszewski is a wonderful writer," said writer Lewis Knight.
Another wrote: "I can't understand people who slat Marriage. It was full of seething tension. Sean Bean is about to break down and this friend is a psycho. Nicola Walker is just trying to be human glue holding it together with an evicted husband, a selfish father, and a creepy boss. Subtle and persuasive."
A third said: "Brilliant concept. Well staffed. Reading the lines and inability to communicate. Lonely after losing his job, jealousy. I didn't find it boring at all."
"Such a great cast and almost unbearably awkward to look at… but that's the point. Brilliantly done," tweeted a fourth.
Marriage continues tonight (15 August) at 9pm on BBC One.
https://www.independent.co.uk/arts-entertainment/tv/news/sean-bean-marriage-bbc-reactions-b2145134.html Marriage: BBC viewers split over slow-moving, realistic Sean Bean drama