Leo Reich, Edinburgh Fringe Review: Obnoxious, Narcissistic — and Impeccably Funny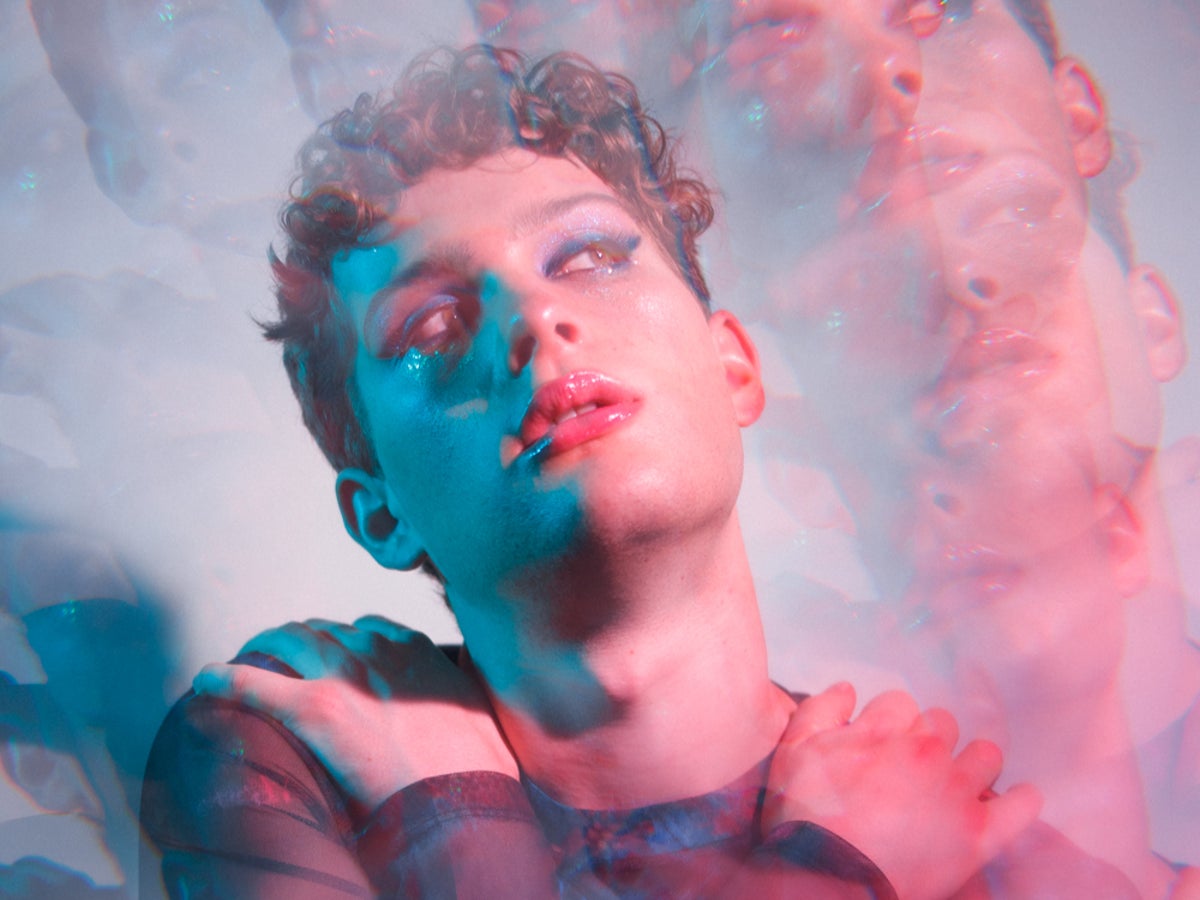 I'm in my mid-20s and Leo Reich's comedy makes me feel old. Energetic, dramatic and incredibly obnoxious on stage, the 23-year-old vacillates between total self-loathing and unspeakable confidence as he delivers a scintillating debut hour. Reich is clearly Gen Z as he grew up online. He says he first saw hardcore pornography at the age of 9 and speaks almost exclusively in cliche social justice buzzwords about "the emotional work of knowing things about things."
Narcissistic and annoying, right? That's probably what Reich wants you to think. Literally, who cares? is a show about him – his childhood, his identity as a bisexual Gen Z male, his status as a "torn hunk". He is already prepared for the inevitable stardom: he reads from the thick tome that will be his future memoir and the screenplays that will one day form a biopic of his life.
But it's his impeccable comic timing and amazingly high gag rate that keep the comedy from actually becoming unbearable. Each line is a joke in its own right, meaning you'll still be reeling from the last one when the next hits you. Original songs are interspersed to give the audience a chance to catch their breath, and while not quite as fun as the spoken word passages, they allow Reich to show off his truly impressive singing voice. The last song reminds me of the closing number of Bo Burnham's special Make happyif Burnham were a lot more self-obsessed and said things like, "I'm investing in a carbon-neutral therapist."
Reich's privilege is an ongoing theme on the show. He may not explicitly mention his Oxbridge past (like many past and present Fringe comedians, he's a former Footlights member), but constantly references the fact that he still lives rent-free in his parents' swanky west London flat. His class status is less the elephant in the room and more the really talkative elephant in the room of people who are obsessed with looking at elephants.
But while Reich's personality may be unlikable on stage, he's absolutely mesmerizing to watch. He struts around, his mic cord dramatically draped over his shoulder, dressed in a pair of cropped shorts paired with dramatic eyeshadow and a top that reads "MISBHV." I suppose part of the fascination comes from trying to figure out how much of that is a show he's putting on for that show and how much the real empire is. You may find his self-obsession annoying, but find it difficult to look away. I doubt this will be the last time we will see him.
https://www.independent.co.uk/arts-entertainment/comedy/reviews/leo-reich-edinburgh-fringe-review-b2144848.html Leo Reich, Edinburgh Fringe Review: Obnoxious, Narcissistic — and Impeccably Funny