Entertainment
'It was bullying': Frank Skinner says he's 'deeply ashamed' of Jason Lee's blackface sketch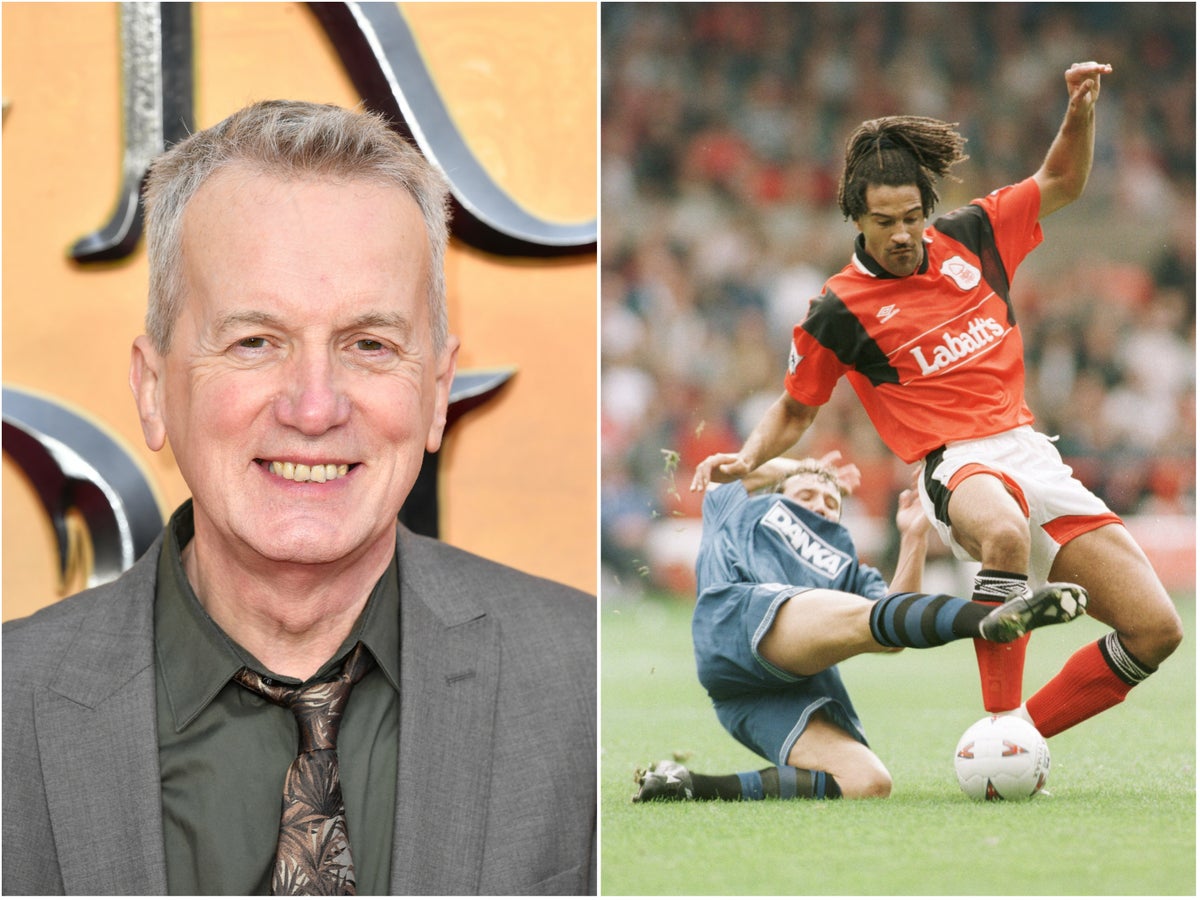 Frank Skinner said he was "deeply ashamed" of his treatment of former footballer Jason Lee and described his jokes about the athlete as "bullying".
In the 90's comedians Skinner and David Baddiel had a BBC show called Fantasy Football Leaguein which they mocked footballers.
Much of their ridicule was directed at Black Nottingham Forest player Jason Lee. Baddiel would portray Lee as dimwitted with a pineapple on his head to mimic Lee's hairstyle. Skinner applied a heavy Nordic accent to portray Lee's manager at the time, Frank Clark.
Baddiel once wore a black face when portraying Lee.
"It was bad, yes," Skinner said The guard in a new interview. "I recently spoke to Dave about this from the perspective of how-the-heaven-this-ever-happened. I still don't know how it happened. I know why we screwed him because I watched him game of the day missed several goals, so a sketch about him not being able to throw a piece of paper in a trash can worked.
"But when Dave left his makeup [in blackface] That night I still don't know why one or both of us… or someone there didn't say what the hell was happening?
Skinner added, "I can't look back on it now without seeing it as bullying. There was a great response to that. People started sending in tons of pictures of pineapples and it just went and went and went. In retrospect, it was a bullying campaign. And it's terrible. And yes, I am ashamed of it.
'And we said so without further ado Guardian to impress a journalist. It would not be an exaggeration to say that we are both deeply ashamed."
Skinner said he "never made the big public apology" because it "didn't sit well with him." He said: "They look a bit like union card apologies: 'I just have to keep working; I'll apologize for everything, just let me get on with my work." I didn't want to fit in."
Baddiel has has apologized multiple times on social mediabut in 2020, Lee called out the couple for never apologizing to him personally.
"I never received an apology from Baddiel and Skinner," he said, adding, "It's never too late. I think maybe that would be good for my kids if they heard that, and it would show them that maybe people are more repentant in this day and age and that people need to be careful about how they behave."
https://www.independent.co.uk/arts-entertainment/tv/news/frank-skinner-david-baddiel-jason-lee-b2130401.html 'It was bullying': Frank Skinner says he's 'deeply ashamed' of Jason Lee's blackface sketch