Tech
Hybrid work can have this effect on soft skill development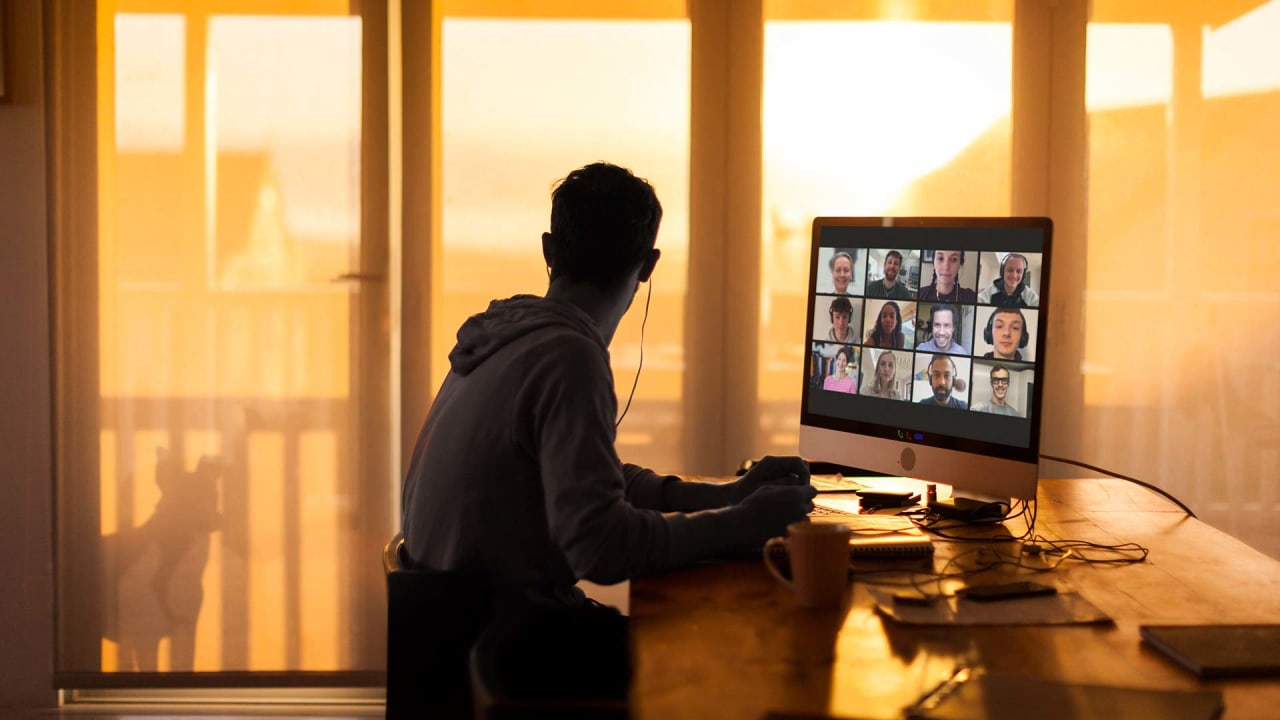 After two unpredictable years of the pandemic, the fate of the workplace of the future still hangs in the balance.
Lost in the back-and-forth between advocates of "work from anywhere" and others who insist on returning to the office is a fundamental truth about the future of work. From my point of view, collaboration – be it from home, in the office or at a third location – will come first, and with it the so-called "soft skills".
This is true even as digital acceleration intensifies since 2020 as automation, AI and robotics take hold. As recently McKinsey research makes it clear that the need for manual and physical skills will decrease, but the demand for social and higher cognitive skills will increase. These skills will be essential regardless of where or how the future workforce begins and ends the workday.
History of the emergence of soft skills
Given their origins, it should come as no surprise that "soft skills" will remain a linchpin for effective collaboration. When the US military trained soldiers to use machines in the late 1960s, they realized that technical prowess was not the determining factor for success. Instead, success and failure depended on the quality of leadership, which led Paul G. Whitmore to coin the concept of "soft skills" to distinguish between technical and non-technical skills.
The overarching connection of all soft skills identified by Whitmore and his successors boils down to communication. From listening and influencing to showing empathy and reading body language, these human behavioral traits are essential to strong leadership. And it's a strong leadership that needs to be cultivated regardless of the physical work environment we find ourselves in today and in the future.
Why soft skills are important
Just as technical prowess was not the determining factor for success in the US military, technology today is not what a workforce, regardless of where it is located, does or does not do effectively. Strong "soft skills" (or, more simply, "human skills") are critical to empowering leaders and teams to unleash their expertise, experience, understanding and ability to innovate.
The ability to communicate with your team and engage in an open dialogue is a cornerstone of any successful workplace – face-to-face, remote, or hybrid. And distance can't be an excuse for stunted communication skills. Exactly the opposite.
Developing social skills has been challenging, if not impossible, over the past two years of mostly remote work. For example, in a remote work environment, it was difficult to trust someone to pay attention to what you had to say. The difficulty in achieving even that initial level of trust has made building the deeper connection on which effective teams thrive even more difficult. The remote work environment has also made all communication feel more transactional, and attention has become an even more valuable commodity than ever before.
In all of this, the challenge has been to maintain and even build new communication muscles. For example, consciously promoting active listening skills has been and still is crucial to ensure that all interlocutors feel heard, regardless of whether they are in the same physical space.
Soft skills and strong leadership
In 2021, the company I work for conducted an external leadership meeting. We conducted an exercise to determine what makes someone a great leader. Of course, terms like "technical expert", "efficient" etc. caught the eye. However, it is worth noting that around 80% of the words used to describe great leaders fell into the behavior bucket: "motivating", "inspirational", "caring", "good listener" and "passionate" made the list.
Qualities such as industry knowledge and technical skills are taken for granted in business life and are expected. Reports expect their leaders to be strong decision makers and knowledgeable in their field; What makes a leader unique is the ability to share that information and pull out what they need to make those decisions and lead their team: in other words, knowing people.
The promotion of human skills leads to extraordinary leaders and thus to extraordinary teams. By intentionally practicing, we can flex our communication muscles and be more human online. To ensure important communication skills are not lost as we navigate different ways of working, leaders need to:
Intentionally structure meetings to promote trust. Give time and space for face-to-face interactions on calls. In this way, small group meetings and even one-on-one conversations can mimic internal chats. Of course, the conversation becomes less transactional and more human – which leads to openness and trust in the team.
Work with leadership teams on empathy training. When you work remotely, sometimes you don't know what's really on your colleagues' plates. Focus on empathy training to ensure employees can ask the right questions and work with their teams to find solutions. These skills allow leaders to show they care and encourage open dialogue.
Realize that personal time is important for bonding. This might be a point of contention, but finding a flexible way to allow for face-to-face time is crucial. Setting up special events or monthly in-person leadership meetings can help bridge this social gap. At our company, for example, we have monthly on-site company meetings and various employee resource groups where people with similar interests can organize social events.
To For experts, the eventuality of a full return to the office is unlikely to materialize, and the "new normal" is something companies will have to live with and adapt to. Regardless, workplaces must continue to learn how to virtually interact with new people and familiar colleagues. Figuring out how to work remotely while building and maintaining human skills like open communication, active listening, empathy and trust is essential to the success of any leader and any organization.
---
Avigail Dadone is Chief People Officer at Diligent, a SaaS governance, risk management and compliance company.

https://www.fastcompany.com/90743437/hybrid-offices-give-you-flexibility-but-they-may-take-away-this-workplace-essential?partner=feedburner&utm_source=feedburner&utm_medium=feed&utm_campaign=feedburner+fastcompany&utm_content=feedburner Hybrid work can have this effect on soft skill development