Huw Edwards explains the limited narrative of the BBC's coverage of the Queen's funeral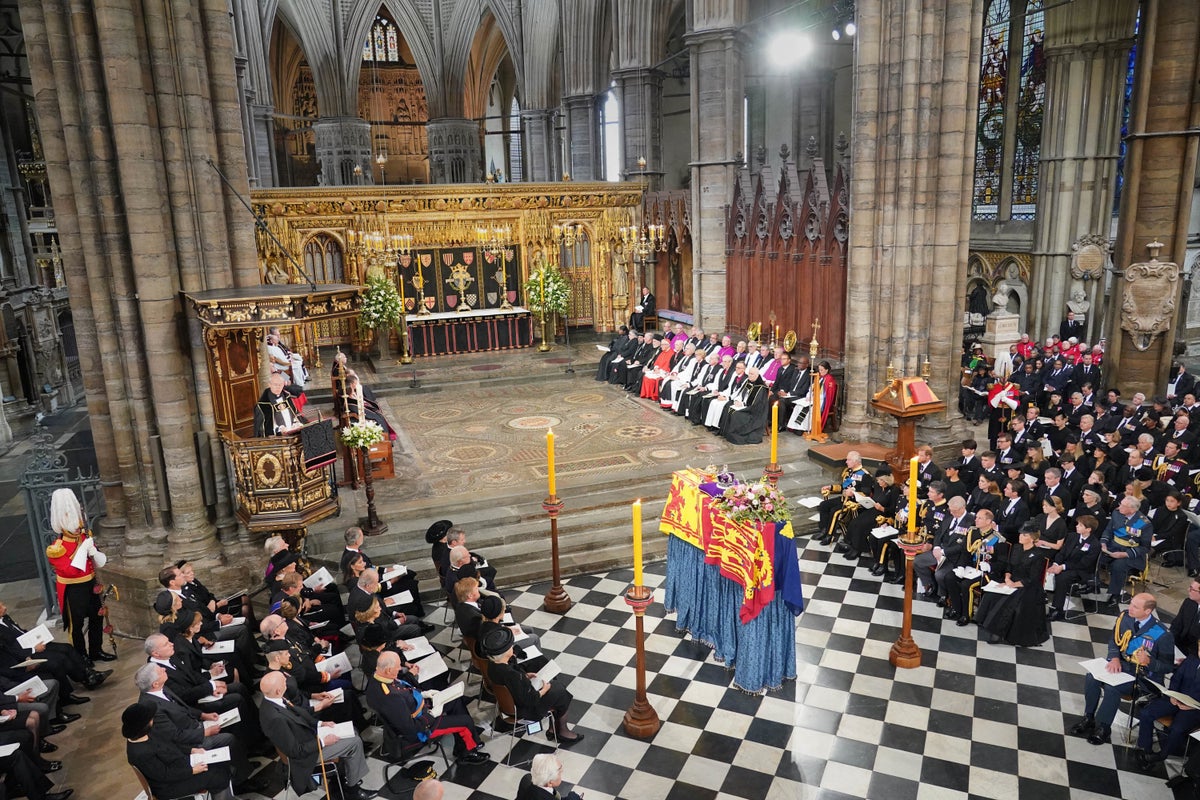 Those who have watched the BBC's coverage of Queen Elizabeth II's funeral might be confused when greeted by long silences.
On the morning of Monday's (19 September) funeral broadcast, BBC presenter Huw Edwards explained the channel's decision to provide minimal commentary during the ceremony.
The decision was "respectful" to focus on the processions.
"We believe this is the most respectful way to report it," he said.
Many ceremonial events are expected during the hour-long funeral procession.
Not wanting to distract from these moments with commentary, the BBC has directed viewers to their online guide to the historic funeral.
The guide includes lengthy lists of expected dignitaries, as well as detailed maps of the placement of key royal figures and members of the British military.
Edwards was praised for his strong presence during his coverage of the Queen's death, beginning with the news of her death on 8 September.
After the Queen's coffin was taken to Wellington Arch early Monday, it will be driven to Windsor Castle. Britain's longest reigning sovereign will be buried tonight after a memorial service at St George's Chapel.
You can follow live updates from the Queen's funeral here.
https://www.independent.co.uk/arts-entertainment/tv/news/bbc-queen-funeral-coverage-narration-b2170454.html Huw Edwards explains the limited narrative of the BBC's coverage of the Queen's funeral