Hilary Mantel: Your understanding of character and circumstances matched Shakespeare's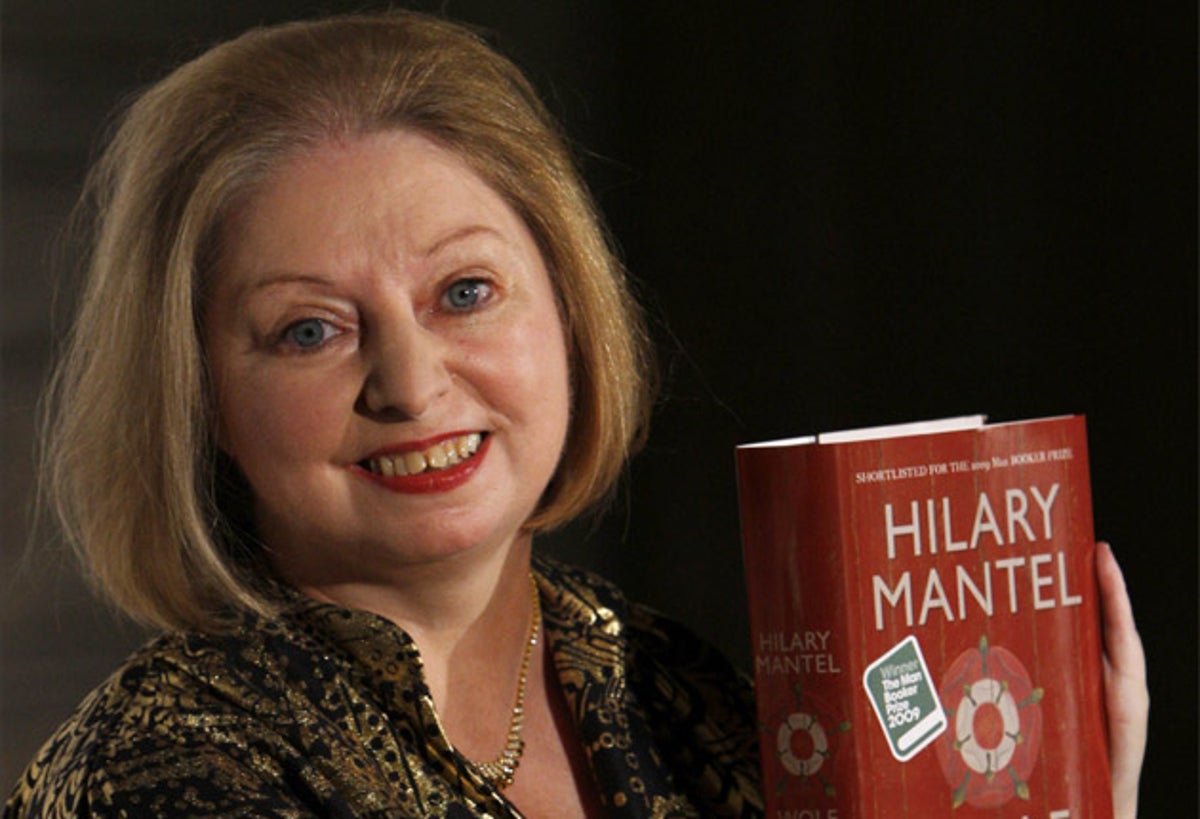 In 2017, Hilary Mantel opened her first of five Reith lectures with a quote from St. Augustine. "Saint Augustine says the dead are invisible, they're not absent," she said, then added, "You don't have to believe in spirits to see that's true." I'm not sure Mantel himself believed in real ghosts – it's hard to imagine her crouched in terror at the foot of a bed in the dead of night, despite being raised Catholic – but she undeniably believed in the power of history to manifest itself as a sort of psychological haunting. Certainly no author has portrayed the past as if it were an ever-changing present better than she did in her seminal Wolf Hall trilogy. Her magnificent telling of Henry VIII's story through the eyes of his inscrutable right-hand man, Thomas Cromwell, made her the first – and still only – woman to win the Booker Prize twice. It also made a generation of readers feel like they were right inside Cromwell's head with him.
The literary world has been rocked by Mantel's sudden, shocking death, and rightly so. I can't think of many writers who have delivered complex amusement sentence after sentence while at the same time producing heart-pounding action chapter after chapter like she did in the Wolf Hall trilogy. She considered these three novels, written over 15 grueling years, her life's work. Like many of her previously neglected works of fiction, they exemplified her belief in history, which is best understood not as a series of facts or even events, but as a subjective succession of hallucinatory, almost unconscious experiences. Ghosts are everywhere for Cromwell in these three novels – be it his father beating his childhood self to a pulp on the streets of Putney; Anne Boleyn, whose execution he had arranged, picked up her head and chased it through the corridors of Whitehall; or the recent past itself in the form of a restless specter weighing down on him forever. All the while he is also haunted by the prospect of his own untimely death at the hands of an unpredictable and capricious king. We know it's only a matter of time. He does too.
But at the same time, Mantel had the talent of a great novelist, bringing dusty, distant events to life in an intoxicating way. It's a cliché—all historical novelists do, or should do—but Mantel had an understanding of character and circumstance and their relationship to the always unpredictable narrative of fate and power that rivaled Shakespeare. In her almost gleeful, impeccably researched exploration of the machinations of the Tudor court, she conjured up the fabulously monstrous paranoid appetites of Henry and the dark arts of Cromwell, a 16th-century Dominic Cummings in ermine and silk. In doing so, she not only reflected on our national founding myth, but also on the fragility, precariousness and strength of our modern political system. No wonder we couldn't get enough. Politics as a snake pit of ego, paranoia, hubris and towering ambition: who couldn't see the 21st century Westminster suits behind the Tudor jerkin and trousers?
Mantel herself was haunted her entire life. In her memoirs To quit service, she writes about reuniting with her stepfather Jack at her late mother's house. Jack died in 1995, but Mantel had seen him several times since – or maybe, she wonders, the sighting was just a warning of an imminent migraine attack. "I don't know if at such vulnerable times I'm seeing more than is there or if there are things I don't normally see," she wrote. She was plagued and, to some extent, shaped by the ill health that had plagued her mind and body since she was young – at the age of 27, after years of unrecognized, excruciating pain (she suffered severely from endometriosis), she had her ovaries removed . Angry and merciless, she writes about having to face the fact that she would never have children; It's hard to imagine that the sadness of not having children ever left her. But in person she was lovable, charming, with a light singsong voice and a slightly frightening intelligence. I met her once around the release of The mirror and the light, in a flat she owned with her husband Gerald in Greater London, which was somewhat surprisingly decorated in soft pink tones and ruffled curtains. It was one of the most rewarding and enjoyable conversations I think I've ever had.
For while her body sometimes failed her, Mantel remained an always robust, sparkling and always thoroughly stimulating commentator on national life. She was a great essayist, although it's ironic that she's probably best remembered for sparking huge controversy in 2013 when she described the Duchess of Cambridge as a "mannequin" in the US London Review of Books. (What became immediately clear was that most of those who amassed almost certainly hadn't read the original essay, since its real goal was a modern monarchical system that reduced its female players to puppets.)
She understood the nuances of history, power and politics better than some academic historians. And she has previously written several stylistically diverse novels Wolf Hallout Eight months on Ghazzah Street (1988), who drew on her expat experiences in Saudi Arabia with characteristic perspicacity, to the point of winning the 2005 Orange Prize beyond black, who explored her keen interest in the connection between psychological experience and the supernatural in his portrait of an alarmingly damaged soul.
But it is Wolf Hall that will define her and what she will always be remembered for. Yes, the TV adaptation starring Mark Rylance was excellent; Yes, the RSC adaptations, which she co-wrote the last episode of, were great. But it's the novels that matter. The final paragraphs of The mirror and the light, in which Cromwell approaches the hangman, sent chills down my spine the first time I read it. You send shivers down my spine again. "He gropes for an opening, blinded, looking for a door: he follows the light along the wall." It was her last sentence. What a writer she was.
https://www.independent.co.uk/arts-entertainment/books/features/hilary-mantel-death-tribute-b2174010.html Hilary Mantel: Your understanding of character and circumstances matched Shakespeare's